LLCL Guest Speaker Series Spring 2023
On Gender, Culture, and Representation: Latin American Women Writers and the Quest for Equality
The Guest Speaker Series in a virtual format invited three established scholars working on Latin American women writers on the occasion of Women's History Month. 
Organized by Dr. Alejandra Aguilar Dornelles, maguilardornelle@fau.edu.

Co-sponsorships: Department of Languages, Linguistics, and Comparative Literature, Americas Initiative, Center for Women, Gender, and Sexuality Studies, and Sigma Delta Pi.
"Juana Manuela Gorriti, a Life in Displacement"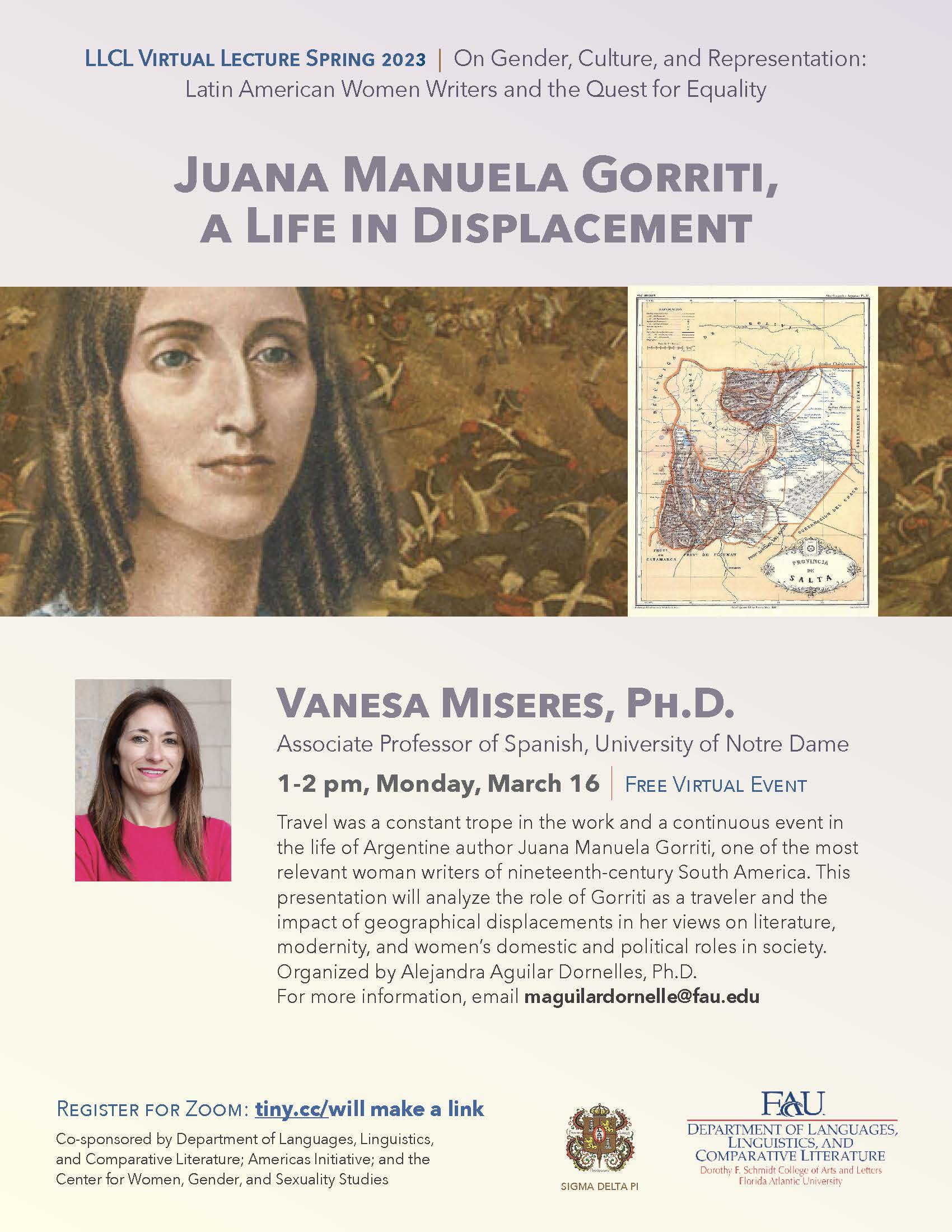 March 23
"Public Women: Fame and Its Discontents in Latin American Women's Writings"
April 13
"Writing Trauma (Human and More than Human) in Pilar Quintana's La perra and Vanessa Londoño's El asedio animal"