Alumni Spotlight Archives
Chris Felix
Commercial Music, 2015
Chris Felix is a music producer in New York City and in his family's home country of Haiti. In 2020, he was awarded a NY Emmy Award for a music video he produced featuring former music production students of his at an after school program in the South Bronx. He collaborated with students and created a social justice music video on civil rights, winning the category of "Teen (13-19) short form content (up to 10 min)." In 2022 and 2023, Chris worked on several Haitian/Latin/Afropop style music including a score for a Bacardi commercial, and jingles for a Crypto trading platform called Ooki. Most recently, he produced a song called "Shut Up and Dance" which is on Grammy award winning producer Michael Brun's album called "Fami Summer." The song features vocals from afropop legend King Promise, Trinadadian artist Kes, and Hamilton star Anthony Ramos. "Shut Up and Dance" was released on July 21, 2023. The following day, it was played live in front of thousands for Michael Brun's "BAYO" concert which was hosted by the annual Central Park Summerstage festival in New York City. Chris graduated from Florida Atlantic University in 2015 with his Bachelor's degree in Commercial Music.
Lucas Wilson
Ph.D. in Comparative Studies, 2022
Lucas Wilson, Ph.D., has achieved remarkable milestones in his career since graduating from FAU last year. Most recently, he was chosen as a Director on the Board of Directors at The ArQuives, which stands as the world's largest LGBTQ+ community archive, located in Toronto, Ontario. Along with this outstanding achievement, Lucas has achieved further recognition for his scholarly work. He has secured a book contract for a monograph based on his dissertation, titled At Home with the Holocaust: Postmemory, Domestic Space, and Second-Generation Holocaust Narratives (Rutgers University Press). Lucas has also been granted a contract for an edited collection of stories about conversion therapy, titled Shame-Sex Attraction: Survivors' Stories of Conversion Therapy (JKP Books). This is in addition to co-editing, with FAU's Alan L. Berger, a volume of essays about the grandchildren of Holocaust survivors and Nazi perpetrators, titled Emerging Trends in Third-Generation Holocaust Literature (Lexington Books).                                    Presently serving as the Justice, Equity, and Transformation Postdoctoral Fellow at University of Calgary, Lucas's educational journey has been marked by exceptional accomplishments. He completed his Ph.D. in Comparative Studies at FAU with concentrations in English and Women's, Gender, and Sexuality Studies. Prior to that, Lucas obtained his M.T.S. from Vanderbilt University, where he graduated first in his class; his M.A. from McMaster University and his B.A., summa cum laude, from Liberty University. Lucas' impressive achievements demonstrate the meaningful impact in his fields of research and beyond.

Lauren Sopourn
BFA Photography 2022
Lauren Sopourn completed her studies at FAU in the spring of 2022, earning a Bachelor of Fine Arts (BFA) degree with a specialization in Photography. Recently, she received recognition from the Pro Football Hall of Fame for both action and feature photographs.This prestigious contest, exclusively open to professional photographers assigned to cover NFL games, showcases the remarkable talent and skill exhibited by participants.The Pro Football Hall of Fame Photography Competition has been running for 55 years, and all winning images are permanently displayed at the Hall of Fame in Canton, Ohio. Lauren is a freelance photographer based in South Florida, and she collaborates with various organizations such as the Miami Dolphins, Florida Panthers, Miami Marlins, NCAA, and C-USA. In addition to sports coverage, she also engages in corporate event photography and conferences. Lauren is currently working with the Florida Panthers organization with their coverage for the Stanley Cup Final. You can follow Lauren and see her artwork at https://www.instagram.com/l_sopourn/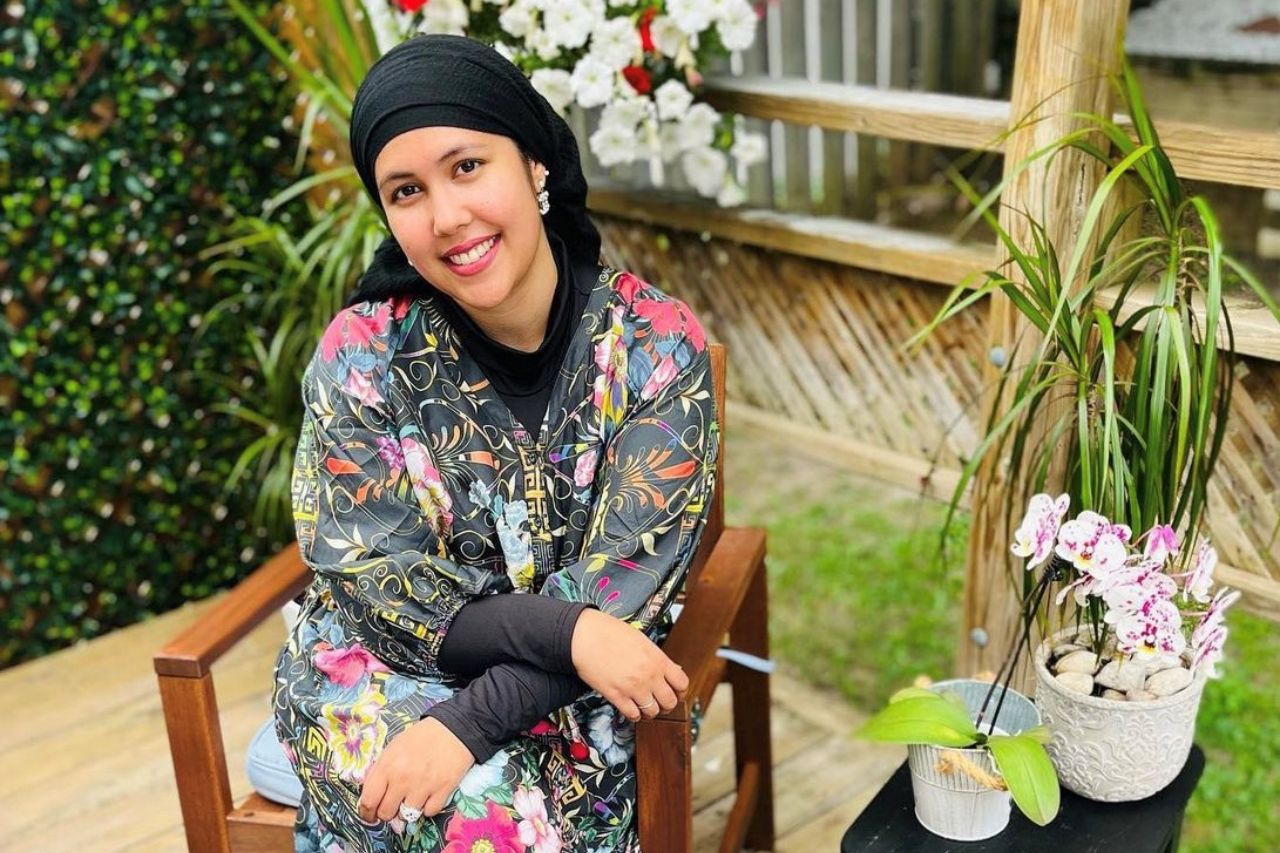 Anika Wali
Master of Nonprofit Management 2017
Anika Wali completed her undergraduate studies in English at FAU in 2016 and subsequently obtained her Master's degree in Nonprofit Management also from FAU in 2017. Anika currently works as a Development and Program Assistant at HabCenter, where she has played a significant role in establishing a collaboration between HabCenter and FAU Career Center to provide opportunities to students and alumni at FAU.
Joshua Hollin
BM Commercial Music 2021
Josh Hollin graduated from FAU in 2019 with his bachelors in Commercial Music Composition. Since graduating, Josh has received the golden ticket on Season 4 of American Idol on ABC, co-authored the New York Times Best Selling Book, "CHANNEL KINDNESS: Stories of Kindness and Community" with Born This Way Foundation and Lady Gaga, and is also Digital Associate for Born This Way Foundation where he executes digital content in service to the mission of building a kinder, braver world. Josh is currently releasing music under the moniker PAJAMA JOSH and can be followed on social platforms @pajamajosh.
Gabriela Esquivel
BM Commercial Music 2021
Gabriela Esquivel is a visual artist and musician who graduated from FAU in 2021. She was recently given a role as a Costa Rican Cultural Ambassador thanks to her FAU graduation project Costa Rica in Sound and Color. This is a project that includes music research, paintings, original songs, and music videos. Also, because of this project, she was awarded as a recipient of the FAU OURI Research Grant and the FAU Researcher of the Year Award from the College of Arts and Letters.
As an artist, she is interested in creating projects that include both visual arts and music. Her previous projects, Imagining the Sublime, Soul and Mysticism, A Mystical Path, Sound of the New Sun, and Gardens of Freedom, are inspired by the search for the Divine and a personal quest for freedom. She has participated in several art fairs and exhibitions in Italy, Fort Lauderdale, Miami, Boston, Puerto Rico, and Costa Rica. Her current solo show at the FIU Graham Center Student Art Gallery is titled Inner Heavens. In this exhibition, she expresses the deep feelings that emerge from her creative process, a collection of eighteen paintings, and one original musical composition for solo cello. Previous studies include a Bachelor in Humanities with an emphasis in Voice from the Interamerican University of Puerto Rico and a Bachelor of Arts in Sculpture with minors in Film and Fashion Design from the School of Fine Arts of Puerto Rico. She is currently studying for her master's degree in Music Performance at Florida International University.

You can follow Gabriela and check her latest artwork on
Instagram, Facebook, Spotify, and Youtube.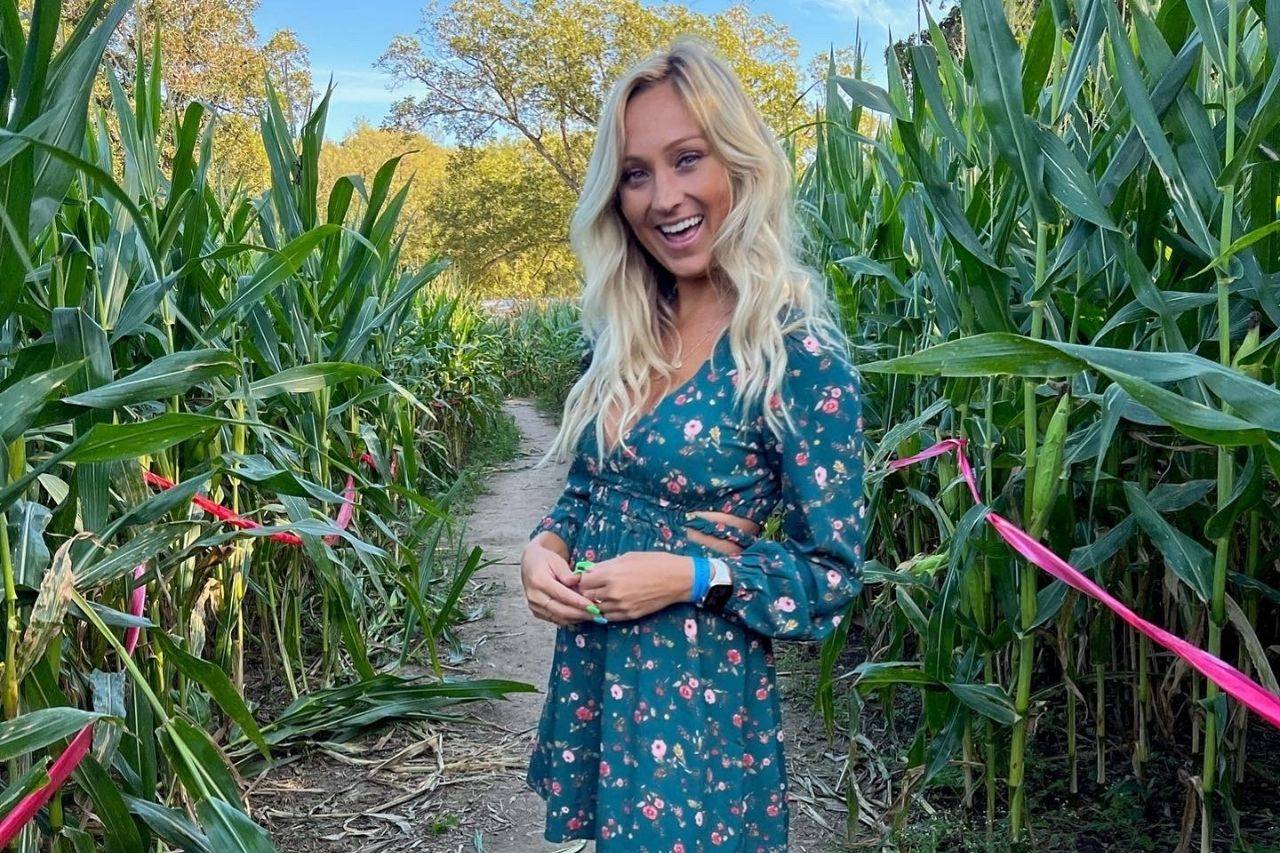 Tabitha Karol
BA Multimedia Studies 2017
Tabitha Karol was recently hired at TikTok as a Strategic Sales Specialist. In her current position, she helps businesses and brands of all sizes unleash their creative side, connect with their audience, or get discovered. Tabitha and her team design scaled sales and service delivery programs to ensure the customers have the best-in-class tools and products. She helps businesses achieve their marketing goals on TikTok no matter how big or small. Her previous job experience includes companies like IHeartMedia and Yelp. She graduated from FAU in 2017 with a Bachelor's degree in Multimedia Studies.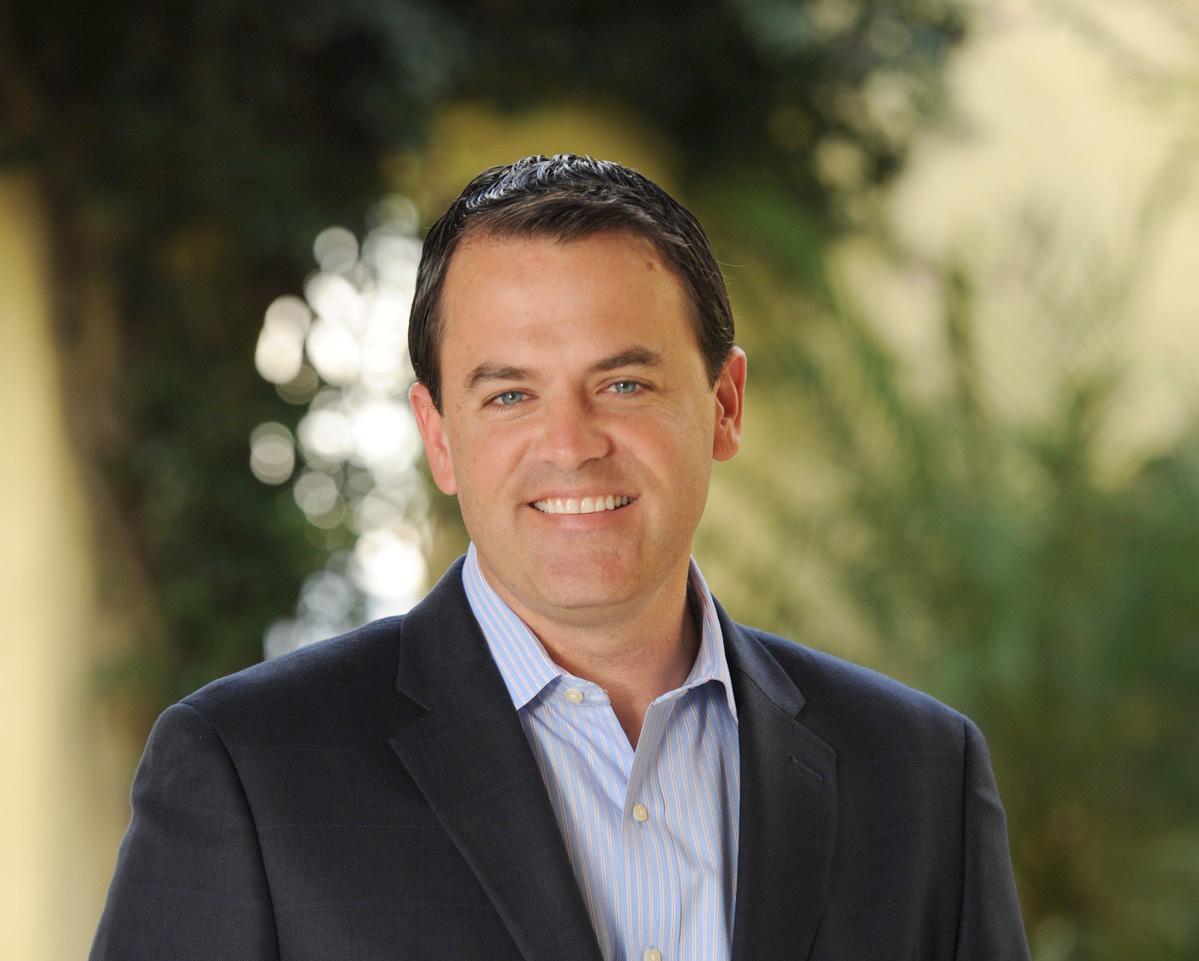 Charles Bender
BA Sociology 93
Charles Bender is the 2022 Distinguished Alumnus for the Dorothy F. Schmidt College of Arts and Letters. Bender is the founding CEO of Place of Hope,  a faith-based and state-licensed family-style residential child-caring agency for abused and neglected children, located in Palm Beach Gardens, Florida. He earned his BA degree in Sociology from Florida Atlantic University and also studied at the University of South Florida.
Charles came to Place of Hope in 1999 following many years of work with various housing, social, and human services organizations throughout Palm Beach County. He has participated in numerous community committees, task forces, special initiatives, and boards. He has also been a team member of several other local leading organizations including Palm Beach County Housing and Community Development, Adopt-A-Family of the Palm Beaches, Inc., and the City of Delray Beach Community Development Division.
The majority of Bender's work has involved low-income individuals and families, homeless and substance abusing populations, and at-risk/dependent children and youth. Prior to spearheading the implementation of Place of Hope, Bender was a primary volunteer in the multi-year visioning and development processes while still a "vision" of Christ Fellowship (founding church).
"My education and time at Florida Atlantic University helped mold me into a better listener and helped me see more clearly the deep needs of many in society. God and my faith moved me toward my career, while FAU helped hone my skill sets. I am truly thankful for my time at the University."
Arielle Erillo
MA Political Science
Arielle Erillo is an Office Management Specialist at the State Department in Washington, D.C. In her position, she leads efforts to improve the internal daily functions for the Office of Public Diplomacy within the Bureau of East Asian and Pacific Affairs. She also serves as the Special Assistant to the Office Director and Deputy Director on various projects and tasks with internal and external focus

"The FAU Political Science program provided me with all-encompassing education that fully prepared me for this new role. Since the program encouraged open discussions, I learned a lot from not only my professors but my classmates as well. During my time at FAU, I was lucky enough to land an internship with the State Department, and thankfully, the program allowed me to receive class credit for the internship. This opportunity gave me a head start in advancing my career. I will always be grateful for the FAU Political Science Master's program because it inspired me to enter the field of foreign policy."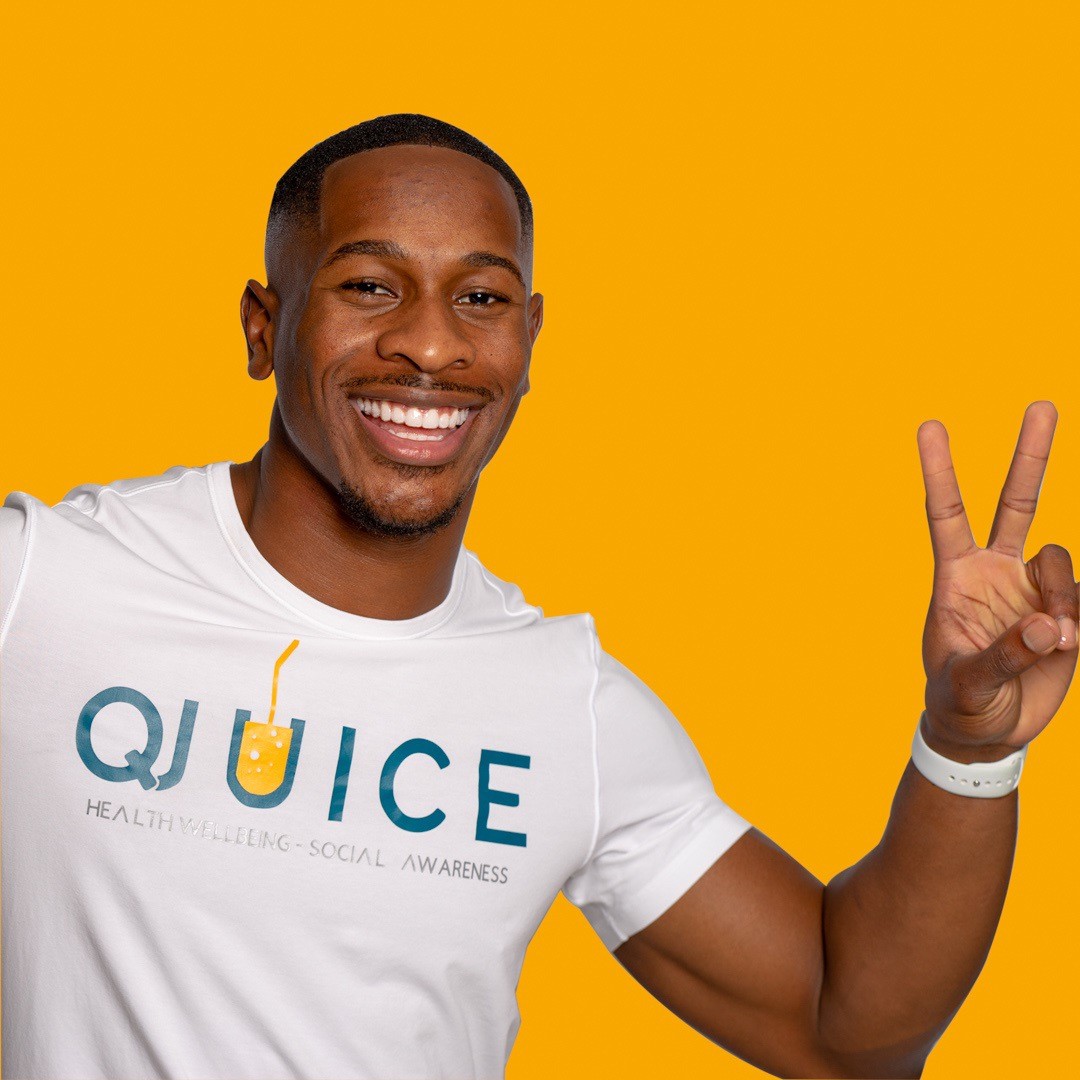 Quentin Wilson Jr
BA Political Science
Quentin (Q) Wilson is a recent graduate of the Political Science program and founded Q Juice in August 2020.  Q Juice aims to provide communities with affordable Premium Cold-Pressed Juices. Q's passion is driven by the desire to create health and social awareness in Black and Brown Communities.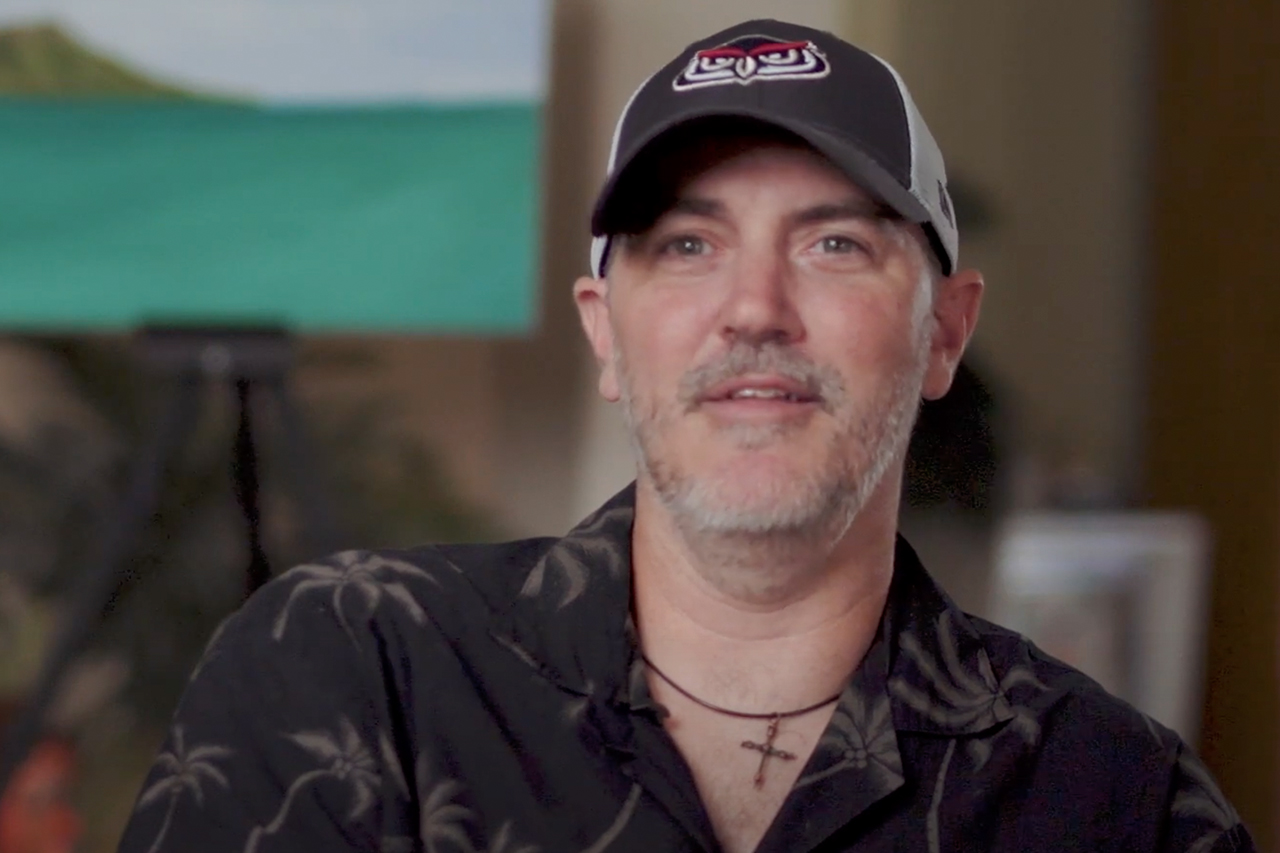 Doug Bolly
Fine Artist, Walt Disney Company
When Doug Bolly came to FAU he had never painted in his life. Years later he is now a fine artist for the Walt Disney Company.🎨
Watch feature video on YouTube
Jessica Burns
MAT Spanish Educator
Teaching my language and culture have always been a purpose of mine.  I started teaching Spanish to gifted and talented students when I moved to Florida over twenty years ago.  Since then, I have tried to stay abreast of current techniques that develop second language acquisition and to keep up with our digital native students. My passion for second language acquisition always drives me to grow professionally and better myself, so pursuing an an advanced degree was the right decision to make. In 2012, I graduated  with a Master Degree in Teaching Spanish from FAU. I feel the experiences I had  and  the knowledge I acquired there have shaped me into the professional I am today.  I've had the honor to be selected to share my ideas and expertise with other educators at conferences locally and nationwide. This coming July, I'll be presenting my "Engaging Diverse Teachers and Students for a Diverse World" workshop at the AATSP Conference in Atlanta. An extremely important achievement in my career has been having been chosen as the 2021 Teacher of The Year by the American Association of Teachers of Spanish and Portuguese.  I am grateful and elated to be recognized by such a prestigious organization. 
Thanks to the LLCL Department at FAU for contributing to my success as a professional!
Enseñar mi idioma y compartir mi cultura han sido siempre un propósito que he tenido. Empecé a enseñar español a alumnos talentosos al mudarme a la Florida hace más de veinte años. Desde entonces he tratado de mantenerme actualizada en técnicas que desarrollan  la adquisición de un segundo idioma para así estar a la par con nuestros alumnos nativos digitales. Mi pasión for la adquisición de un segundo idioma me motiva a crecer y mejorar profesionalmente por lo cual siento que continuar mis estudios fue la decisión corrrecta. En el 2012, me gradué de FAU con un grado académico de Maestría en la enseñanza de español. Siento que las experiencias que tuve en FAU y el conocimiento adquirido allí me han formado en la profesional que soy hoy. He tenido el honor de ser escogida para compartir  mis ideas y experiencias con otros educadores en diversas conferencias a nivel local y nacional. En julio de este año estaré presentando mi taller "Engaging Diverse Teachers and Students for a Diverse World"  en la Conferencia de AATSP en Atlanta. Un logro de extrema  importancia en mi carrera ha sido ser escogida como Profesora del Año 2021 por la Asociación Americana de Profesores de Español y Portugués. Me siento agradecida y honrada de ser reconocida por tan prestigiosa organización. 
Gracias al Departmento de LLCL en FAU por contribuir a mis éxitos profesionales! 
Jessica Burns, MAT Spanish Educator, jburns@weissschool.org/Linkedin
Lawonda R. Warren
Commercial Music 2005
Lawonda R. Warren is the Assistant City Attorney/Police Legal Advisor for the City of Delray Beach, FL. Prior to her current position, she was a prosecutor with the Palm Beach County State Attorney's Office and the Florida Statewide Prosecutor's Office. She received a Juris Doctor degree from Nova Southeastern University and a bachelor's degree from Florida Atlantic University. She is an active member of the Palm Beach County Bar Association, where she serves on the Judicial CampaignCommission, the Committee for Diversity and Inclusion, and served as Co-Chair for the 2018 Bench-Bar Conference. She is also a past president of the F. Malcolm Cunningham, Sr. Bar Association, where she served as the William M. Holland Scholarship Luncheon Co-Chair in 2016 and 2018; and served as the Inaugural Young Lawyers' Section Chairperson. Ms. Warren is a past president of the Gamma Gamma Sigma, West Palm Beach Alumnae Chapter of 
Sigma Gamma Rho Sorority, Inc. and past Co-Chair of the Women's Foundation of Florida's Women on the Bench Program. She has been honored as the 2018 F. Malcolm Cunningham, Sr. Bar Association Member of the Year, a 2018 ATHENA Young Professional Leadership Award Finalist, and one of Legacy Magazine's Top "40 Under 40 Black Leaders of Today and Tomorrow" in 2016. Ms. Warren often mentors and serves as a guest speaker for teenage youth groups and previously coached the Inlet Grove High School Mock Trial Team. Additionally, she previously served as a Big Sister with Big Brothers Big Sisters of Palm Beach County, Inc.
Mariluz Cook
BA Communication Studies 2019
Mariluz Cook is the Director of Broadcast and Digital Media for the Big Sky Network. Mariluz was a sports reporter for OWL TV and earned her BA in Communication Studies in Spring 2019. Cook was most named the 2019 Owl Reporter of the Year, bringing experience in sports reporting, feature content interviews, profiles, and gameday promotions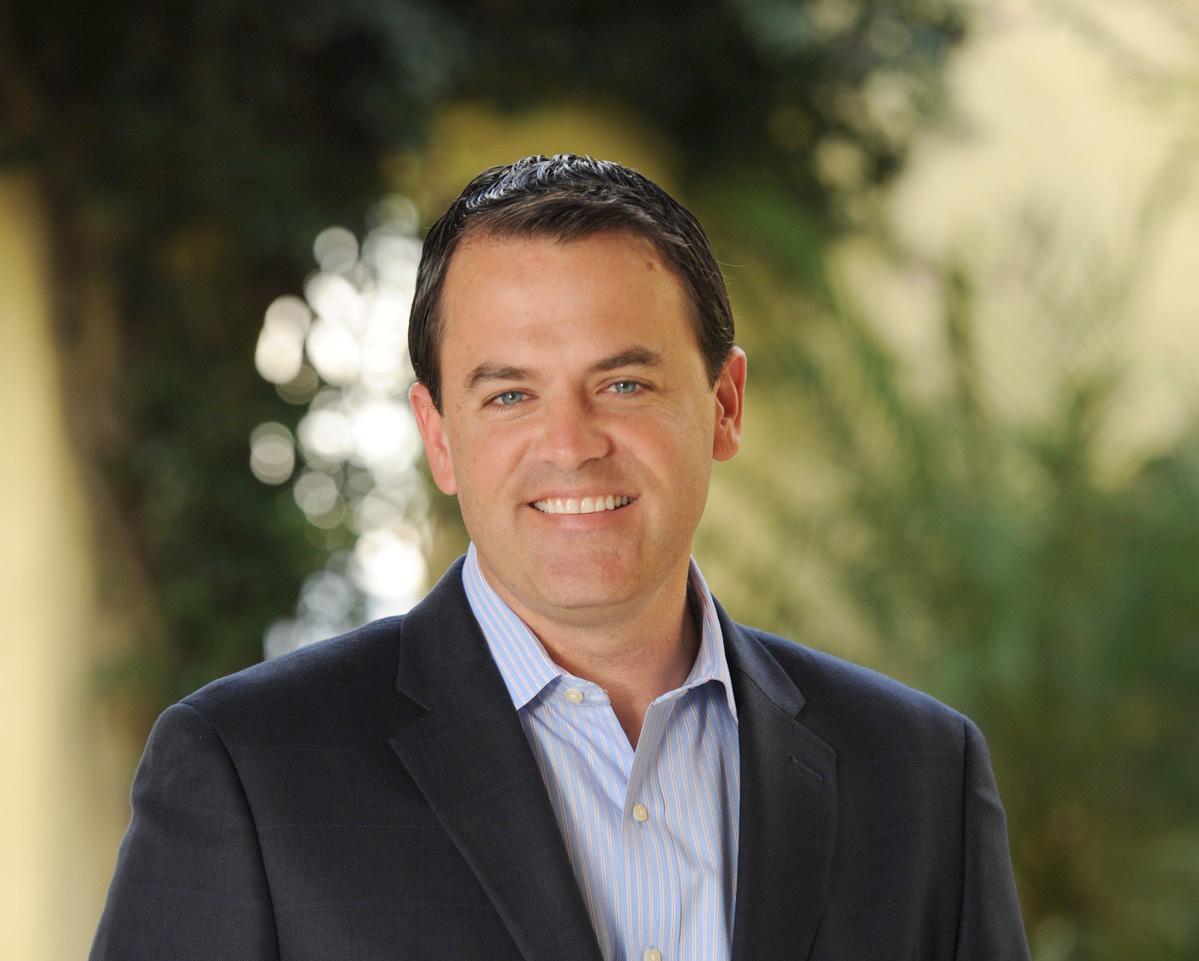 Charles Bender
BA Sociology 93
Charles Bender, BA Sociology 1993, is the founding CEO of Place of Hope, a faith-based and state-licensed family-style residential child-caring agency, located in Palm Beach Gardens, Florida. For 20 years, Place of Hope has provided shelter for abused and neglected children. Bender has also been a team member of several other local leading organizations including: Palm Beach County Housing and Community Development, Adopt-A-Family of the Palm Beaches, Inc., and the City of Delray Beach Community Development Division. The majority of Charles' work has involved low-income individuals and families, homeless and substance abusing populations, and at-risk/dependent children and youth. In 2019, he was the recipient of The Rotary Club of Boca Raton's OPAL Award, 2019. Watch Charles' interview with the FAU social team: https://bit.ly/2OQHUlk
Alysha Butler
MA History 2006
Alysha Butler, MA, History, 2006, won the 2019 National History Teacher of the Year Award. She is currently a social studies teacher at McKinley Technology High School in Washington, D.C. The Gilder Lehrman Institute of American History chose Lehrman because she "has a unique gift for combining history, civics and civic activism in her teaching." She will be honored at a ceremony in New York City in October and John Avlon, senior political analyst and anchor at CNN, will present her with the award. The award is accompanied by a $10,000 prize. Also, many winners become future master teachers for the Institute.  Butler also won the 2019 Daughters of the American Revolution Outstanding Teacher of United States History Award, was a 2019 GrantEd Recipient, and was selected as the 2010 Miramar High School Teacher of the Year.
Noah Goldberg
BA Political Science 2019
Noah graduated from FAU in 2019 with a major in Political Science and a minor in Business Administration. Noah is currently working for Joe Biden for President in Iowa as a Field Organizer. During his time at FAU, Noah was involved in Student Government where he served in multiple capacities, including Speaker of the House. Before working on the Biden campaign, Noah interned with FAU Athletics as a Marketing Intern and the U.S. House of Representatives as a Congressional Intern.
Janelle Sarauw
BA Political Science and Interdisciplinary Studies 2007
Senator Janelle Sarauw, BA Political Science and Interdisciplinary Studies 2007, was named the 2019 Distinguished Alumni for the College. Sarauw was re-elected to the 33rd Legislature of the Virgin Islands on November 6, 2018. She has penned into legislation bills that support youth development, encourage workforce development, and propel the Territory forward. Her signature legislation, the State Apprenticeship bill, became law during the 32nd Legislature. The bill amends the VI Code related to apprenticeship standards, authorizing and mandating the Department of Labor to promulgate regulations pursuant to becoming a recognized State Apprentice Agency, providing more job opportunities for the youth of the Virgin Islands. Throughout her term, Senator Sarauw has also proposed and stated her position regarding controversial bills on the environment, economic development, education, probate, expungement, and was the primary sponsor of the Division of Festival, now law.

Senator Sarauw has been honored by Under 35 Emerging Leaders, NBC News Out, and was recently keynote speaker at the 2018 Victory Fund LGBTQ Conference. She was inducted as an honorary member of the Golden Key Honour Society and has received many other civic awards.
Taylor Tyson
Political Science
South Florida native Taylor Tyson is the recently crowned Miss Florida 2018. She is a Summa Cum Laude graduate of Florida Atlantic University with a degree in Political Science. With a strong dedication to academics beginning in grade school, Taylor received the Nicholas Green Gifted Student Award for the state of Florida, an academic scholarship to attend the Laurel Springs Academy for the Gifted throughout high school, and remained a member of the National Honors Society. At Florida Atlantic University, she held places on the President's and Dean's List each semester for maintaining a 4.0 GPA. Taylor was inducted into the national honors fraternity Phi Kappa Phi and the international pre-law fraternity Phi Alpha Delta for superior academic performance. She also served as Executive Editor of one of the nation's eleven Undergraduate Law Journals, receiving recognition from FAU's Provost for her article, "The Precarious Relationship of Law and Society" being published in the scholarly journal. With a passion for politics and academic collaboration, Taylor represented FAU as a member of their award-winning Diplomacy Delegation at National Model United Nations competitions in New York City and Washington D.C. She will be attending Villanova Law School in the Fall. More information about Taylor here:  http://www.taylormarietyson.com/about.html


Patrick Martin
School of Communication Multimedia Studies
Patrick   Martin  is in his second career after serving in the Army's 82nd  Airborne. He was awarded the Purple Heart after sustaining injuries in his last deployment to Afghanistan.  Patrick  decided to pursue a career in journalism after encountering numerous journalists on his deployments, which  lead him to study at FAU.
He was encouraged to write for the University Press, and quickly rose through the ranks to become news editor. The UP taught him how to work in a newsroom, and understand the workflow of bringing a story from concept to published piece. It also provided him with a portfolio of work that he could show local news outlets.
Patrick  graduated from FAU in May 2016. He then attended Columbia University Journalism school as the 2017 Chancellor Scholar, where he received his Masters of Science in Journalism. After grad school,  Patrick  went on to work at Bloomberg News covering the energy market. 
Currently,  Patrick  works for NBC Nightly News with Lester Holt producing investigative, enterprise and breaking news stories.
"If you're interested in the industry, you owe it to yourself to get involved in student media. Nothing can compare to working alongside peers to produce content you can be proud of."



Salomon Palacios
BA/BS Commercial Music
Salomon Palacios was recently named to  Forbes'  2019 edition of the "Top 30 Under 30 People in the Music Industry."  In his work as co-manager at Universal Music Latin Entertainment/Global Talent Services, Palacios has guided the careers of some of the top Latin talent in the industry, namely J Balvin, the first Latin artist to achieve 1 billion streaming spins on Apple Music. The singer also teamed up with "30 Under 30" alumna Cardi B on the summer smash, "I Like It."  Salomon earned a Bachelor of Arts/Science in Commercial Music degree from FAU in 2013 and went on to earn a law degree from Nova Southeastern University. While at FAU, Palacios worked at Sony and he was the president of FAU's Hoot Wisdom Recordings. "FAU's commercial music program was instrumental in getting my start in the music industry," said Palacios. "The program is unique in that it offers hands-on experience that you can't get anywhere else. It's the kind of experience that gets you noticed in the industry." FAU's Hoot/Wisdom Recordings is one of the most productive full-service university-affiliated record labels in the world. The label produces and records albums, extended plays and singles in state-of-the art studios at the Boca Raton campus. The mission of the label is to record and produce new music or under recorded music. Through FAU's program, students are trained in all aspects of the music production process. "Salomon took advantage of all that our commercial music program had to offer," said Michael Zager, founder and director of the commercial music program and Hoot Wisdom Recordings, and Dorothy F. Schmidt Eminent Scholar in the Performing Arts. "He is an example of what you can achieve through hard work and dedication."
Taylor Smith
BA Multimedia Journalism 2018
Taylor graduated from FAU in 2018 with BA in Multimedia Journalism and a minor in Film and Video. After graduation, Taylor began her job as a Multimedia Journalist News Reporter at WTVA Channel 9, a NBC and FOX affiliate in Tupelo, Mississippi. In her current role, Taylor conducts interviews, pitches story ideas, reports live from the field, writes and edits her own stories, and much more. Before working for WTVA, Taylor held multiple internships, which helped to prepare her for a broadcasting job after graduation. Her internships included US Media Studios, NBC 6 in Miami, FAU athletics and CBS 12 in West Palm Beach. Taylor was also active in Owl TV during her time at FAU. Her advice to current students is "…I want to encourage everyone to be open for every opportunity even if it is not exactly what you want. There is a purpose for all of it, and it will shape you and make you better for your next step in life."
Luc Beauliere
BA Music Education 2010
Luc graduated from FAU in 2010 with a BA in Music Education. In 2013, Luc returned to his hometown of Saint-Marc, Haiti to give back to his community.  Seeing a lack of opportunity and the level of poverty that people were living in, Luc was inspired to start the Artibonite Gospel Tabernacle (AGT). His mission was to provide a place for education (university), healthcare (hospital), and meet people's spiritual needs (worship center). On April 5, 2017 that vision came true when he purchased 31.9 acres to build the center. The new center will have a University, Hospital, a place of worship, and a conservatory of music. If you would like to learn more about AGT or donate to the project, please visit agtcenter.org. In addition to the center, Luc has been involved in the music community in both South Florida and Haiti. He started the Beauliere Academy of Music in 2005 in West Palm Beach, and opened a second location in Saint-Marc in 2013. Luc hopes to continue to help improve the Saint-Marc community through music, teaching people how to read, helping them get access to education, and more.

Todd S. Pugh
BA Political Science 1993
The FAU Alumni Association chose Todd Pugh as the 2018 Distinguished Alum for the Dorothy F. Schmidt College of Arts and Letters. Pugh is currently a partner at Breen and Pugh Attorneys at Law in Chicago, IL. The law firm has earned the reputation of being one of the premier trial firms in Chicago by successfully handling some of the most complex criminal and civil matters in federal and state courts. After graduating from FAU, Pugh attended DePaul University College of Law where he was selected as a member of the "DePaul Law Review" and graduated with honors. "Leading Lawyers" named Pugh one of the best criminal defense lawyers in Illinois in 2007, and one of "Top Ten" defense lawyers 2012. In 2013, Pugh joined the faculty at DePaul University College of Law as adjunct professor. Most recently, Pugh was elected to the Board of Directors of the National Association of Criminal Defense Lawyers in 2016. "My career path began right here at FAU when I was placed as an intern at the Palm Beach County Public Defender's Office. The mentorship I received allowed me to see the criminal justice system through the eyes of the underserved and disenfranchised communities of our county. I was fortunate for this experience and have tried to apply those early lessons of compassion to my advocacy as a practicing criminal defense attorney."
Racquel Goldman
BA Multimedia Journalism 2015
A Florida native from Parkland, Racquel graduated from the Dorothy F. Schmidt College of Arts and Letters with a major in Multimedia Journalism and a minor in Theatre. You can now find Racquel on the jumbo-tron or on the ice during intermissions at the BB&T Center in Sunrise, Florida as the In-Arena Host for the Florida Panthers. Before joining the Panther's organization Racquel interned at Y100 and the CW's South Florida affiliate station. Since graduation, she has also been invited to be the keynote speaker at Florida Press Association District 7 (FSPA) Workshop this past November. "I owe a lot of my knowledge and confidence in my field to my FAU journalism professors. They are the reason that I am achieving all that I am today. The Arts & Letters college really prepared me for what it is like to be out in the real world."
Corey Hancock
BA Political Science 2002
While at FAU Corey participated in study abroad programs in Spain and Ecuador. He then earned a Masters in Spanish at FAU before joining the Peace Corps, which stationed him in Bolivia. Corey learned one of the native languages of Bolivia, Quechua, while working on projects in the mountains of the Andean country. He later joined USAID and was stationed in Peru. From there his career has taken him literally around the world, and his job has required him to continue to learn languages. His most recent posts required learning Russian and French. He is currently the Program Director for USAID in Cote d'Ivoire, where he is responsible for US development programs in health, inclusive economic growth, democracy and good governance in various countries of Africa. Corey was nominated as the 2017 Outstanding Young Owl for the College of Arts and Letters.
Elizabeth Price
MFA, Theatre
Elizabeth recently received a Carbonell Award nomination for her role in "Reborning" which was staged at Arts Garage. Elizabeth has worked as an actor and director in theatre and film in Los Angeles, New Orleans, Dallas, Austin, Atlanta, and New Mexico, but has now made South Florida her artistic home. She recently appeared at FAU's resident professional company, Theatre Lab, in Steven Dietz's "This Random World." She has also appeared in Outre Theatre's "The Normal Heart," "The How and the Why" at Arts Garage, as Jack in Thinking Cap Theatre's "The Importance of Being Earnest," in City Theatre's Island "Shorts" and "Standing on Ceremony," and in several radio plays with Arts Radio Network. As a proud FAU alum, her last role at FAU was Barbara in "August: Osage County" which was named as one of the top ten best productions in South Florida in 2014In addition to her busy performance career, Elizabeth also teaches at FAU as an Adjunct Professor in Acting and Directing. Elizabeth is a consummate professional with tremendous talent who has quickly become one of South Florida's most respected artists.
Melissa Hart
M.F.A. Theatre, '90
Melissa was chosen as the FAU 2016 Alum for the College of Arts and Letters. Veteran of several Broadway musicals, Melissa Hart's Broadway credits include "Candide," "Scarlet Pimpernel," "Breakfast at Tiffany's," "The Apple Tree," "Georgy" for which she got a TONY nomination, and "Cabaret" in which she played Sally Bowles on Broadway and in the first national company. Off-Broadway credits include "Peg O' My Heart," "Radio Gals," "Cat's Paw," "Tock Tick," "Cyrano," "Third Person," and the award-winning "Fleet Week." Hart received Philadelphia's Philly Award, Chicago's Joseph Jefferson Award, and three South Florida Carbonell Awards. "I came to FAU as a successful, but only half-formed actor. I left a mature student of the theatre. Thank you Joe Conway, J. Robert Dietz, Jean-Louis Baldet, and Zoe Caldwell, among others. I am eternally grateful."
Pablo Francisco Carreno Cabrejos
B.F.A. Theatre Performance & B.A. Spanish, '15
Pablo was nominated and selected by the Dean of FAU's Dorothy F. Schmidt College of Arts and Letters to become a member of the Parliament of OWLs (Older, Wiser, Leaders). The Parliament of OWLs is an honorary leadership society of the FAU Alumni Association. Each year, a soon-to-be graduate/recent graduate from each FAU college is inducted into the society and honored with a commemorative pin, a replica of a burrowing owl feather. The society is for a select few students who have demonstrated leadership and aptitude during their tenure at the University. In 2015, only ten students have become members. Carreño graduated in 2015 with a B.F.A. in Theatre Performance and a B.A. in Spanish (dual degrees). Prior to beginning his literary and theatrical studies here at FAU, Francisco completed a BS in Mechanical Engineering in his native Peru and worked as project engineer and project manager for Loesche America, Inc. He came to FAU to pursue his true callings (Spanish Literature and Theatre). During his undergraduate studies at FAU, Francisco demonstrated truly exemplary leadership in many realms. He served as President of FAU's Sigma Delta Pi Spanish Honor Society, Rho Omicron Chapter and in this context, represented FAU and the chapter in a local newscast reporting on a national award received by the FAU chapter. (See the Channel CBS12 News Feature here: - http://youtu.be/E6pk4e5vpTE ). He completed high-level honors research on "Sismología en la Fiesta del Chivo de Mario Vargas Llosa: Heteroglosia en la narrativa del trauma" and shared it formally with the FAU community in bilingual format—in English at the Undergraduate Research Symposium, and in Spanish at the Spanish Honor Society's initiation ceremony in April 2015. He was a Spanish AcCESS Tutor (for all levels of the Spanish undergraduate curriculum) at the Center for Learning and Student Success (CLASS). In the context of his theatre studies, he was an integral member of many productions, in addition to producing and acting in El suplicio del placer, a Spanish-language performance made possible by Francisco's deep engagement in both of his chosen disciplines. Francisco has demonstrated exemplary service across multiple departments and contexts, for the enrichment of the entire FAU body.
Holly Moyes
Anthro '01
Holly was recently recognized by "Business Insider" as one of the "15 Most Amazing Women in Science Today." Anthropological archaeologist Moyes explores caves and examines artifacts to understand the rituals of ancient people. By studying the artifacts left by ancient Mayans, Moyes hopes to both preserve Mayan culture and discover stories of these ancient people. Moyes has spent the past 20 years exploring more than 100 caves in Belize, finding everything from tools to sacrificial remains to everyday pottery, to uncover how the Mayans' ideologies were created and maintained. Discovering the why behind ancient people's decision-making allows us to understand the implications of their decisions. One particular ritual Moyes focused on was why Mayans performed human sacrifices deep inside of caves. Though it's a developing theory, Moyes believes the Mayans cared deeply about rain (their lands were dry for many months of the year) and left increasingly large sacrifices to their god, Chac, to lift a devastating drought. Moyes is an assistant professor at the University of California at Merced. http://www.businessinsider.com/coolest-women-in-science-2015-7
Pat Ward
Pat started his FAU music experience at TOPS Piano Camp when he was in grade school, and went on to become a commercial music technology major. During his final year at FAU and during the summer after graduation, he toured Europe and much of the United States playing bass for a professional blues band. For the past year he has been playing electric and upright bass in musical theatre shows, sound designing live theatre, engineering albums and singles, and working at FAU as an AV technician for the Lifelong Learning Society, where he was also hired to design and implement acoustic treatment and other audio improvements to the Barry and Florence Friedberg Auditorium. This fall he will be returning to academia as a graduate assistant to pursue a master's degree in music technology at Georgia Southern University. "I loved the TOPS atmosphere and the fact that I got to meet so many other people my own age learning the same instrument. Being able to interact with other kids was absolutely crucial to my musical development."
Marlow Rosado
B.F.A., Music, '95
Marlow was named the 2015 Distinguished Alumni for the College of Arts and Letters. With 11 nominations and one American Grammy already on his shelf, Marlow Rosado is a driving force in the tropical music industry. He has more than two decades of experience as a pianist, composer and producer, and a powerful portfolio that includes work with top Latin recording artists including Ricky Martin, the late Tejana singer Selena, Tito Puente, the late Salsa legend Celia Cruz, and many more. After teaching elementary school in Miami for 10 years, Rosado decided to take a leave of absence to open what has become a successful recording studio, bringing in top international recording artists. He is continually sought out by his fellow artists for his musical arrangement and directorial skills. It is not uncommon to see Rosado's name on album liner notes as a pianist, producer, songwriter or musical director. Rosado took center stage in 2009 when he released his first album "Salsalsa" under Fania Records. In 2012, his sophomore album "Retro" surprised not only him but the entire industry when it won the 2012 Grammy for Best Tropical Latin Album, beating out gigantic bachata artist Romeo Santos. In July 2014, Rosado released his third album "Salsanimal," a beast of a production. Rosado received the Premio La Musa Elena Casals Award at this year's Latin Songwriter's Hall of Fame and is now working on his fourth album, set to be released in June 2015. He's proud to say that FAU helped to prepare him for this amazing world of music.
Jenny Baez
B.A. Political Science, '11
Jenny has been hired by the United Nations Relief Works Agency. She will be working out of Amman, Jordan. Baez was a member of FAU's Diplomacy Program, competing in the 2010 National Model United Nations (NMUN) conference in New York, and the 2010 European Model United Nations event in The Netherlands. She also joined the FAU AmeriCorps program. After graduating from FAU, Baez pursued her graduate degree at the Institut d'Etudes Politiques de Paris (Sciences Po), a renowned social sciences school in Europe. Her two-year Master's degree was focused on international security, particularly centered on the Middle East. As part of her study, Baez completed a six-month internship in Amman, Jordan with the United Nations Relief and Works Agency (UNRWA). After completing her M.A., Baez was hired by the UN to continue her work with refugee relief.
Brian Petuch
B.A. Music '08
will have his composition of a First Music commission titled "If You see Something, Say Something" performed by the New York Youth Symphony in the Weill Recital Hall at Carnegie Hall. Petuch was a commercial music major in the Department of Music and later attended the Mannes School of Music. More information on Petuch's accomplishments can be found here http://www.nyyouthsymphony.org/first-music/brian-petuch
Rory O'Connor, Jr.
B.A. Communications, '95
Rory received the FAU 2014 Distinguished Alumni Award. Rory was chosen for his service to our nation, service to our veterans, and service to FAU as an outstanding graduate. Rory was raised in South Florida and after high school served as a member of the U.S. Navy SEALs for eight years. He then returned to South Florida to pursue a degree in the School of Communication and Multimedia Studies. After graduation, Rory became a financial adviser and his 30-year career includes work as vice president of JP Morgan and financial advisor for Edward Jones Investments. He also created, and is now vice director of, the Tampa Bay Frogman Swim for the Navy SEAL Foundation, which aids active duty Naval Special Warfare personnel and their families. The event has raised more than $700,000 over four years and is used as a model for a nationwide series of swims/fundraisers for the Navy SEAL Foundation.
Judith Ortiz Cofer
English, '77
Judith of Athens, GA, has been named the University of Georgia's 2013 recipient of the Southeastern Conference Faculty Achievement Award. She is currently the University's Franklin Professor of English and Creative Writing. Ortiz Cofer is a two-time Pulitzer-Prize nominee and received the FAU Dorothy F. Schmidt College of Arts and Letters' Distinguished Alumna Award in 2012. Ortíz Cofer was inducted into the Georgia Writers Hall of Fame in 2010 and in 1994, she became the first Hispanic to win the O. Henry Prize for her story "The Latin Deli". In 1996, Ortíz Cofer and illustrator Susan Guevara became the first recipients of the Pura Belpre Award for Hispanic children's literature.