NSF CAREER Grant to Develop Automated Tests for Viral Infections
by Yaffi Spodek |
Monday, Apr 20, 2020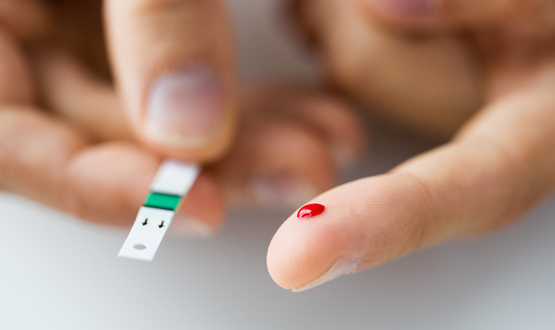 ---
The number of COVID-19 cases continues to rise in many states, but accurate testing options that produce rapid results are in short supply across the country. A researcher at the FAU College of Engineering and Computer Science is working on a solution.  
Waseem Asghar, Ph.D., associate professor in the Department of Electrical Engineering & Computer Science, has received a $500,000 CAREER grant from the National Science Foundation (NSF) to create a technology that can be used to test viral infections at home, with results transmitted via smartphone.
"We are aiming to develop a sample-in-answer-out disposable device that integrates fully automated assay with smartphone-based readout for reporting and surveillance of current and emerging infectious diseases," said Dr. Asghar. "Although the COVID-19 pandemic did not exist at the time this project was proposed, the technology, once developed, can easily be optimized for rapid testing of COVID-19 at point-of-care [POC] settings." 
Every year, infectious viruses lead to millions of deaths worldwide. Current disease testing methods can be time consuming and costly, in addition to requiring expensive, bulky equipment and access to central labs. Existing technologies also require trained technicians to run the tests, so they are not suitable for POC settings such as doctor's offices and urgent care centers. Dr. Asghar's proposal – "Development of a Point-of-Care Platform for the Detection of Infectious Viruses" – aims to address these limitations by developing highly portable, low-cost, and automated disease testing technology that can be used at a doctor's office or even at home, with results reported over a smartphone. 
Dr. Asghar and his team of students are creating a device that can be widely deployed for POC diagnosis of viral infections. They are exploring the use of water-oil interphase separation in a microfluidic device, an innovative approach which will enable an analysis of complex samples (including blood, saliva, and urine) with minimal sample preparation and resources. 
"We are proposing to create a highly novel flow-free microfluidic device that offers simple valve design and capabilities to handle multiple fluids and samples," Dr. Asghar explained. "Such a flow-free system can handle multiple fluids and simultaneously detect and differentiate multiple viruses at POC sites in resource-poor areas to guide treatment, public health policy, and medical resource allocation. A true sample-in-answer-out system is currently not available."
An additional innovation is the development of a smartphone-based image analysis algorithm. Although smartphone-based diagnostic technologies have been studied for several years, few have been commercialized. One of the major challenges is unpredictable imaging conditions that can hamper the reliability of any assay. To address this drawback, the project will explore using a short video of the assay instead of taking a single image. This will ensure that the high-quality image frames (from recorded video) will be automatically selected by the smartphone app, while blurry or unclear images will be rejected, thereby increasing the reliability of smartphone-based detection.
"The CAREER award that Dr. Asghar received this year is one of the NSF's most prestigious grants to recognize and support early-career faculty who are taking the lead in pursuing advanced and innovative research projects," said Stella Batalama, Ph.D., dean of the FAU College of Engineering and Computer Science. "This project can make rapid testing for infectious diseases more efficient, accessible, and affordable, which is particularly essential now, when the demand for accurate testing has taken on a new urgency in the midst of the COVID-19 pandemic."