PEOPLE
Research Team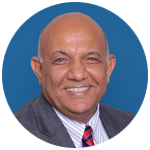 Ali Zilouchian, Ph.D.
PI, Project Director, and Professor
FAU College of Engineering and Computer Science
Ali Zilouchian is a Professor of Electrical Engineering for Florida Atlantic University (FAU) and Project Director of a $4.5M project funded by the U.S. Department of Education (DOE). His distinguished career in academia and industry has many notable accomplishments focused on research and industry partnerships, and national models of excellence in multi-institutional and sustainable STEM Pipeline.

For 13 years, Dr. Zilouchian served as the Associate Dean of Academic Affairs and the Assistant Dean for Graduate Studies at FAU's College of Engineering and Computer Science. His sustained contributions and research projects total more than $9M with funding sources from the U.S. DOE, the National Science Foundation (NSF), The Florida Board of Governors (BOG), Florida Power and Light (FPL), Motorola Inc., The School Board of Broward County Florida, JPMorgan Chase Foundation, and others.

Dr. Zilouchian's accomplishments at Motorola Inc. include automation, process control, and computer vision inspection projects. His research accomplishments at FAU include developing national models in STEM education across institutions, algorithm developments related to maximum power point tracking for solar systems, water management of proton exchange membrane fuel cells, computer modeling investigations in battery technology; and, applications of soft computing methodologies.

Dr. Zilouchian awards include: the distinguished FAU Presidential Leadership Service Award in 2017 for his contribution to research and community engagement, FAU College of Engineering Dean's Awards twice, and Excellence in Undergraduate Teaching twice. He has published one book and more than 165 book chapters, scholarly journal papers, and refereed conference proceedings. Journals He is active in several professional societies and editorial boards and is a senior member of IEEE and ASME and ASEE and AHSIE.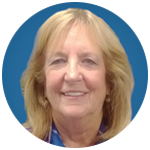 Nancy Romance, Ed.D.
Co-PI and Professor
Science Education, FAU College of Education
Dr. Nancy Romance has been a Professor of Science Education at Florida Atlantic University where she has engaged in large-scale research projects focused on advancing STEM teaching, curriculum development and evaluation, assessment and their subsequent impact on learning for students ranging from K-12 to graduate school. Much of her work has been funded through multi-year grants from the National Science Foundation (3), the US Department of Education (2) and from the Florida Department of Education (7). She directed the RegionV Florida Higher Education Consortium which brought together groups of STEM faculty across universities and community colleges to engage in collaborative discourse designed to advance faculty learning and their pursuit of instructional and assessment initiatives associated with enhancing student learning and retention in STEM. Her collaborative partners have been faculty in science and engineering who together have established a STEM presence on campus. Dr. Romance has been recognized for excellence in teaching, and in research (selected as the College of Education's Researcher of Year on 5 occasions and the University's Researcher of the Year in 2003). Her specific interests and expertise are focused on multi-disciplinary initiatives based on the learning sciences and the cognitive development associated with student learning in complex disciplines.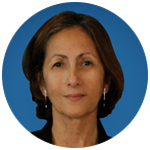 Nurgun Erdol, Ph.D.
Department Chair and Professor
FAU College of Engineering and Computer Science
Nurgun Erdol received her B.S. and M.Sc. degrees from Bogazici (Bow-oz-ee-chee) University in Istanbul, and her Ph.D. from the University of Akron, in electrical engineering. She has been an assistant, associate, and full professor at Florida Atlantic University where she currently chairs the Department of Electrical Engineering & Computer Science. Her field of expertise is Digital Signal Processing. She has supervised over 25 graduate students and authored over 100 technical papers and reports. She has been selected as a NASA Fellow and served as an Associate Editor of the IEEE Transactions on Signal Processing. She is a Senior Member of the IEEE.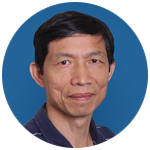 Hanqi Zhuang, Ph.D.
Associate Chair and Professor
FAU College of Engineering and Computer Science
Dr. Hanqi Zhuang's research interests are in the areas of robotics, signal processing, and assistive technology. He has published more than 120 refereed journal and conference papers and co-authored two books. He has guided 12 Ph.D. and 17 M.S. students to completion. He received an NSF grant that supports engineering students in the development of devices for assisting the elderly and persons with disabilities. He was appointed for two terms as an Associate Editor of IEEE Transactions on Robotics and Automation. He is now an Associate Editor of the International Journal of Computer Applications and is on the editorial board of the International Journal of Biometrics. He received an Excellence in Undergraduate Teaching award from Florida Atlantic University in 2003 and was a finalist for the University Teaching of the Year Award in 2010.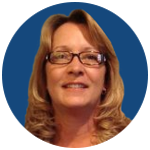 Annie Myers, M.S.
Associate Dean of Information Technology
Broward College
Associate Dean at Broward College and teaching since 2002, providing leadership and policy advice on matters related to all teaching and academic support services which include courses within Baccalaureate degrees, Associate in Arts, Associate in Science, and Associate in Applied Science. A hybrid leader, with 22 years of supervisory, management, and leadership experience from the newspaper industry, proficient in both operations and information systems. A dynamic, forthright leader who engages her employees in partnerships for success in process and performance, she exudes positive energy and has the ability to energize others. She is extroverted and optimistic and thrives on action, she relishes change, and has the ability to execute—to get the job done.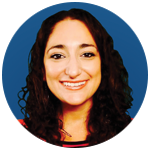 Dana Hamadeh, M.E.
Associate Dean of STEM
Palm Beach State College
Dana Hamadeh received her Bachelor of Science in Computer Engineering from Florida Atlantic University, and her Master of Education in Curriculum and Instruction with a minor in Mathematics from Concordia University. Hamadeh worked collaboratively with partnering institutions on the successful development of the HSI STEM (tresPATHS) grant, and has been designated as the Administrator overseeing the tresPATHS Program at PBSC.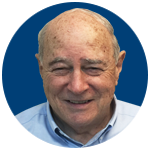 Michael R. Vitale, Ph.D.
Professor and Director, Center for School Development
East Carolina University
Dr. Vitale's research interests are in the areas of instructional psychology and educational research/evaluation methodology. His work has focused on the development of systemic schoolwide improvements across K-5 education, addressing science and literacy (reading comprehension, spelling, vocabulary) and middle school computer applications. In addition to his present rank as a Professor at East Carolina University, he has served as Director of Applied Research and Director of Instructional Technology for the Dallas (TX) Independent School District. His research has been funded by the Texas Education Agency, the Florida Department of Education, the Institute of Education Sciences, and the National Science Foundation. He has served as Associate Editor for the Journal of Direct Instruction and for International Journal for Research in Science and Mathematics Education. His role in the present USDOE project is serving as the Internal Evaluator and in the development of the frameworks for refining key Gateway Mathematics and Computer Science Courses and for guiding project mentors building of self-regulatory behavior in participating students.