Master Teacher Profiles
College Leadership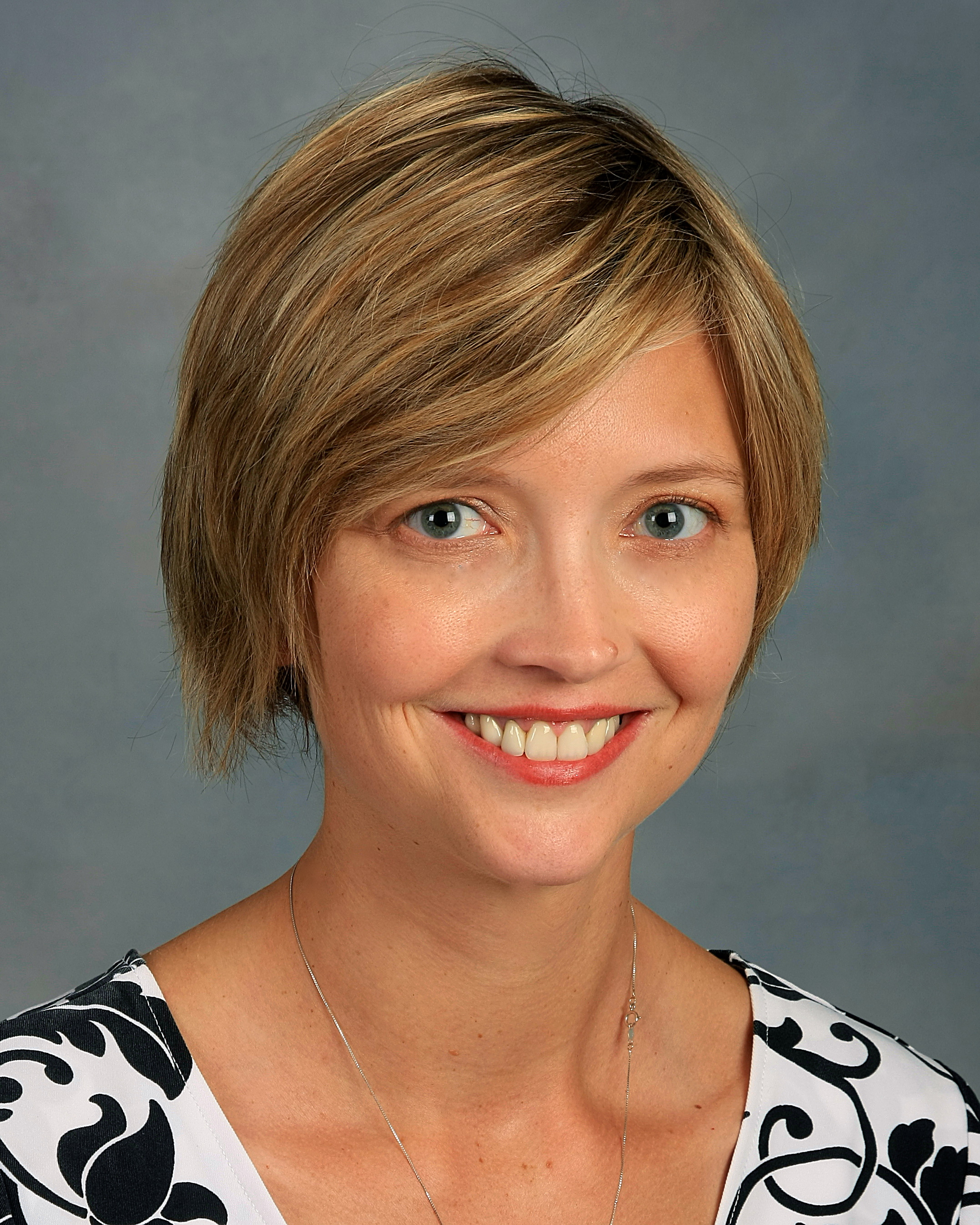 Dr. Wendy Wolters Hinshaw received her Ph.D. from The Ohio State University. She teaches courses in rhetoric, literacy, women's literature and prison writing, as well as a service-learning course in writing for nonprofits. Her articles on the rhetoric of trauma, teaching testimonial literature, and pedagogical approaches to student resistance have appeared in the journals JAC and Transformations. Her work on representations of trauma and lynching received the Elizabeth Flynn Award from the journal JAC. Professor Hinshaw's current research examines art and writing by prisoners.
561-297-3838 | whinshaw@fau.edu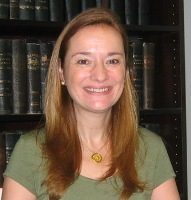 Dr. Kollander joined the faculty at Florida Atlantic University in 1991, and served as Department Chair from 2007 to 2013.  Her research and teaching interests include modern Germany, modern Russia, World War II, and the history of European women.  In 2006, she was recipient of a University Undergraduate Teaching award.Her publications include Frederick III: Germany's Liberal Emperor (Greenwood Press, 1995); "I Must Be a Part of this War": A German-American's Fight against Hitler and Nazism (with John O'Sullivan, contributor; Fordham University Press, 2005); she was also co-editor of An Age of Conflict: Readings in Twentieth Century European History (Third Edition, Harcourt-Brace College Publisher, 2001).  Her articles have appeared in theh scholarly journals German History, European Review of History, Yearbook of German-American Studies and The Historian.Recent publications include an edited oral history Courage Takes Flight:  An Oral History of the LIfe and Times of World War II Bombardier  Harold Glasser (American Life Publishers, 2011), and an essay entitled "Boomerang Resistance: German Emigres in the U.S. Army in the ETO during World War II" published in A Companion to the Second World War (Wiley-Blackwell Publishing, 2013).Dr. Kollander is currently researching the experiences of some thirty thousand native-born Germans who fought in the U.S. Army during World War II.  She is also working on a revisionist biography of Empress Victoria of Germany (1841-1901).
561-297-4156 | kollande@fau.edu 
                                                                                                                                                                                    Dr. Orin Kirshner is Senior Instructor and Graduate Lecturer in the Department of Political Science at Florida Atlantic University, where he is the Dorothy F. Schmidt College of Arts and Letters Online Master Teacher. Kirshner received his undergraduate degree from the Evergreen State College in Olympia, Washington. TESC is known for its commitment to progressive and interdisciplinary education, peer-to-peer learning, and close student-faculty interaction. He received his graduate training at the New School for Social Research in New York City, where he studied American Politics and International Relations. Since beginning his teaching career, Kirshner has taught at a number of radically different educational institutions, including the University of Minnesota (Twin Cities Campus); Macalester College (St. Paul, Minnesota); the Johns Hopkins University-Nanjing University Center for Chinese and American Studies (Nanjing, PRC); Soka University of America; and the WTO Studies School at Wuhan University (PRC). These varied teaching experiences have given him a broad perspective on different models of the educational process and the role of the teacher in it. In his role as Online Master Teacher, he is working with the FAU Center for eLearning (CEL) to develop a virtual Community of Practice (vCoP) to educate liberal arts faculty about online modes of learning as well as to encourage them to participate in such modes. In addition to teaching, Kirshner maintains an active research agenda. He is editor of The Bretton Woods – GATT System: Retrospect and Prospect After 50 Years (Routledge, 1994); and author of American Trade Politics and the Triumph of Globalism (Routledge, 2014). His articles have appeared in Political Science Quarterly; Critical Review; and Politics and Policy.
561-297-2074 | okirshner@fau.edu   
 Dr. Sheryl C. Gifford is a senior instructor in the Department of English at FAU. She served as a graduate teaching assistant (GTA) for the English department prior to her instructional appointment in 2000. Though she had obtained her bachelor's degree and certification in middle and high school English education and was teaching high school English at the time, her experience as a graduate student and GTA led to relationships with faculty and fellow students who encouraged and facilitated her career in higher education. Dr. Gifford's professors modeled high professional standards that founded her teaching paradigm, and she considers it a privilege to contribute to the department as a member of its faculty.
Dr. Gifford completed her Ph.D. in Comparative Studies at FAU. Her areas of specialization are Caribbean and African American literatures. Her scholarly interests include gender studies, literary authority, Black poetry, and Caribbean and environmental art. One of her recent projects contextualizes Jason deCaires Taylor's Museo Subacuático de Arte (MUSA) underwater installations within Mexico's tourism industry; another examines how Kwame Dawes' collaborative works Hope's Hospice and the Hope: Living and Loving with HIV in Jamaica digital project utilize interdisciplinarity to broaden the platform for social justice interventions. Her pedagogical interests include arts and humanities advocacy, interdisciplinary education, and approaches to teaching students with disabilities. As a member of the College's collaborative of Master Teachers, Dr. Gifford looks forward to promoting faculty engagement in interdisciplinary scholarship and instructional methods that support the needs of students with disabilities.       
 561-297-3830 | sgifford@fau.edu  
 University Leadership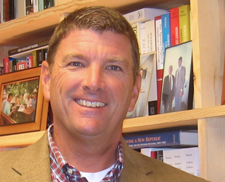 Dr. Steve Engle studies and teaches the political and economic evolution of the 19th Century American Republic. His research in this period has focused on the study of the American Civil War and Reconstruction Era, and his books examine the ethnic dimensions of the period, civil-military relations during the war, and the politics of power. His books include: Yankee Dutchman: The Life of Franz Sigel (1993), Don Carlos Buell: Most  Promising of All (1999), Struggle for the Heartland (2001 a History Book Club Selection), The American Civil War in the West (2002), The American Civil War: This Mighty Scourge of War (2003, co-authored with Gallagher, Krick, and Glatthaar), A Yankee Horseman in  the Shenandoah Valley (2012, co-edited with David Coles), Civil War: Fort Sumter to Appomattox(co-authored with Gallagher, Krick, and Glatthaar, 2014); A War Worth Fighting: Abraham Lincoln's Presidency and Civil War America (2015). His recent work, Gathering to Save a Nation: Lincoln and the Union's War Governors received the 55th Annual Barondess-Lincoln Award for 2017, and was a finalist for the Emerging Civil War Book Award. His articles and essays have appeared in Civil War History, Reviews in American History, Journal of the West, Journal of Negro History, Yearbook of German-American Studies, Journal of Urban History, Massachusetts Historical Review, AHA Perspectives, and The American Historian. He is currently working on a biography of Massachusetts abolitionist and governor John Albion Andrew.
He has been the recipient of several research and teaching honors including the Giles W. and Elise G. Mead Fellow at the Huntington Library, a Gilder Lehrman Fellow at the Gilder Lehrman Institute of American History at the New York Historical Society, the Scholar-in-Residence at Shepherd College's Civil War Center, the Frank Klement Lecturer at Marquette University, and an Andrew Mellon Foundation Fellowship at the Massachusetts Historical Society. He spent the year (1995-1996) as a Fulbright Scholar in Germany teaching at Martin Luther University as well as at the American History Institute in Wittenberg, Germany. He has presented papers and lectured widely in the United States and in Germany, and is a member of the Organization of American Historians Distinguished Lecturers' Program, and the Smithsonian Associates Program at the Smithsonian Institution in Washington, D.C. He has also appeared on C-span's "Lectures in American History," series, and in 2016 was named the Distinguished Teacher of the Year at Florida Atlantic University.
In addition, he has held several elective and appointive offices in the Southern Historical Association and the Society of Civil War Historians, serving as the Executive Treasurer and the Book Review Editor for the SCWH Newsletter. Additionally, he serves on the Advisory Board for the Abraham Lincoln Prize and the George Tyler Moore Center for the Study of the Civil War, as well as several academic press boards.
A native of the Lower Shenandoah Valley, Steve grew up near Harpers Ferry, West Virginia.  He received his Ph.D. in American History from Florida State University in 1989. He spent a year teaching at Florida State University before joining the faculty at Florida Atlantic University in 1990. In his time at FAU he has served as the Director of Graduate Programs (1997-2002), and as Department Chair (2002-2007). He is currently the Director of the Department's Symposia Series.
561-297-2444 | engle@fau.edu