Caribbean & Latin American Studies Certificate
The Certificate in Caribbean and Latin American Studies integrates courses from across the University.
WELCOME, BIENVENIDOS, BEMVENIDOS!
Please accept our warm welcome to explore the Caribbean and Latin American Studies Certificate Program at FAU.  This is an interdisciplinary program that integrates more than ten different academic departments across the university. 
We offer a certificate in Caribbean and Latin American Studies.  We hope you enroll in courses with professors who have done outstanding work on various aspects of the history, languages, and cultures of the Caribbean and Latin America.  We hope to have our own Center for Caribbean and Latin American Studies someday, so as to promote greater understanding and knowledge of the region, as well as encourage more collaborataive research and exhange programs.
Overview
The Certificate in Caribbean and Latin American Studies is awarded to students completing multidisciplinary studies of the Caribbean and Latin America in conjunction with an academic major, usually in one of the departments represented in the curriculum. The Certificate is approximately the equivalent of a "minor." The program seeks to provide students with both an overview of Caribbean and Latin American heritage as well as an opportunity to study several disciplines focused on the region. Successful completion of the program will prepare students for a wide range of job opportunities and graduate programs dealing with the Caribbean and Latin America.
Mission
To promote intellectual discussion, research, and teaching on Latin America and the Caribbean — the peoples, cultures, history, politics, and society of Latin America and the Caribbean.
To promote the interests of students, faculty, and community in this rich and diverse region.
To encourage civic engagement through network building and public debate.
To develop links of cooperation and exchange between individuals and institutions interested in the region.
Our Unique Advantage
The Caribbean and Latin American Studies certificate at Florida Atlantic University provides a unique opportunity:
To work with faculty, students, and most importantly, a vibrant community from this region that has helped make South Florida a gateway to Latin America.
To increase understanding of Caribbean and Latin American peoples and cultures, through an extensive academic and public program and opportunities for study abroad.
To build bridges to other institutions, and between disciplines and individuals throughout South Florida and the Americas.
News and Events
ANNOUNCING the 2020 Annual Tri-University Graduate Student Paper Awards 🏆
First prize ($800): Laura Iesue, "Trust in Police, Fear of Crime: A Case Study of Model Policing in Meta-Mercado, Coatepeque, Guatemala" (Sociology/Criminology, University of Miami)
Laura Iesue, M.A. is a PhD student and is originally from the Columbus, Ohio. Her research focuses on crime, security and development with a special interest on how these factors impact migration, within the context of Central America and Mexico. Laura completed her M.A. at New Mexico State University in sociology followed by internships in Washington D.C. where she gained experience learning about security and criminal justice programs within Central America, migration due to violence, and also reintegration programs available for recently repatriated individuals in Central America's Northern Triangle.
 
Second prize ($400): Elisa Romulo Borges, "The Japanese and Okinawan Descendants in Cuba, Transculturation and Citizenship" (Latin American and Caribbean Studies, FIU)
Elisa Romulo Borges is a graduate student completing my degree in Latin American and Caribbean Studies at Florida International University. I also have a background in Asian Studies, which explains her focus on Asian descendants in Cuba. This multidisciplinary approach has allowed me to draw connections between Latin America and East Asia. She is particularly interested in the immigration waves from East Asia to Cuba and how these immigrants impacted the region throughout different historical periods. My current focus of study are the Japanese and Okinawan descendants in Cuba. 
 
Third prize ($300): Roxana Ambrosini, "Awakening the 19th Century Female Voice with 'White Ink' in Mercedes Cabello's Blanca Sol" (Comparative Studies, FAU)
 Roxana Ambrosini, obtained a Master's degree from the Language, Linguistics, and Comparative Literature Program, Spanish with emphasis on Teaching Spanish on May 2019. She is a first-year student of the Comparative Studies PhD Program, The Dorothy F. Schmidt College of Arts & Letters. Her field of research will be on Latin-American Literature, mainly on XIX century female writers. She will connect their works, especially from Peruvian female writers, and research their views on gender, morality, and agency in late-nineteenth-century Peru. Ambrosini's research will be focused on how these female writers impacted the society and open the doors to change through their female discourse and the effects over the ruling hierarchy of those times highlighting political chaos, race and class abuse, societal decay, and gender inequalities. 
---
Past CLAS Events
CALL FOR PAPERS: Annual Tri-University Graduate Student Paper Awards 
Interview of CLAS Director Dr. Barbara Ganson by USA Today on Gallup 2019 Global Emotions Report
The 17th annual South Florida Latin American and Caribbean Studies Graduate Student Conference will take place at University of Miami on March 23, 2019.
---
---
Recent Publications by CLAS Faculty
This unique collection of multidisciplinary essays explores recent developments in Paraguay over the course of the last thirty years since General Alfred Stroessner fell from power in 1989. Stroessner's strong authoritarian legacy continues to exert an impact on Paraguay's political culture today, where the conservative Colorado Party continues to dominate much of the political landscape in spite of the country having transitioned into a modern democracy.
The essays in Native Peoples, Politics, and Society in Contemporary Paraguay provide new understandings of how Paraguay has become more integrated into the regional economy and societies of Latin America and changed in unexpected ways. The scholarship examines how the political change impacted Paraguayans, especially its indigenous population, and how the country adapted as it emerged from authoritarian traditions. Each contribution is exemplary in the scope and depth of its understanding of Paraguay, especially its indigenous peoples, politics, women's rights, economy, and natural environment.
"A Patriarchal Society in the Rio de la Plata: Adultery and the Double Standard at Mission Jesús de Tavarangue,1782." by Barbara A. Ganson, Ph.D. Professor of History+ Director of Caribbean and Latin American Studies and Clinia M. Saffi | Florida Atlantic University is now in print in The Cultural World of the Jesuits in Colonial Latin America, edited by Linda Newson, Institute of Latin American Studies, School of Advanced Study, University of London, (in-house, open access publication, 2020) and can be ordered by our library.
"The Guaraní and Their Legacy" by Barbara A. Ganson, Ph.D. Professor of History+ Director of Caribbean and Latin American Studies and Clinia M. Saffi | Florida Atlantic University has just been published on Oxford Bibliographies in Latin American Studies and is available at www.oxfordbibliographies.com.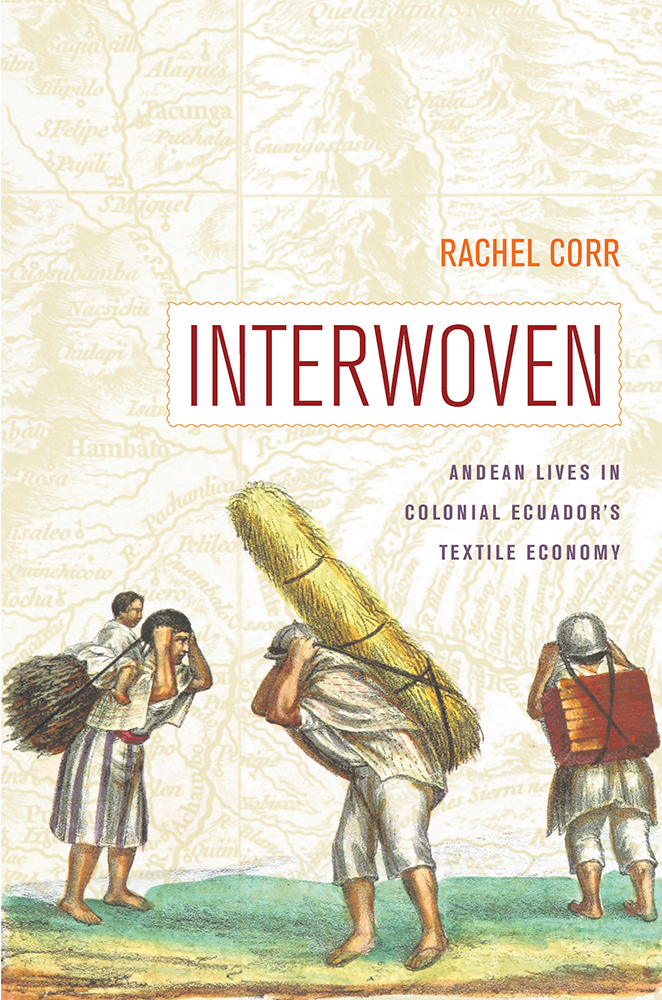 Interwoven: Andean Lives in Colonial Ecuador's Textile Economy (2018) by Rachel Corr, Ph.D. Associate Professor of Anthropology | Wilkes Honors College | Florida Atlantic University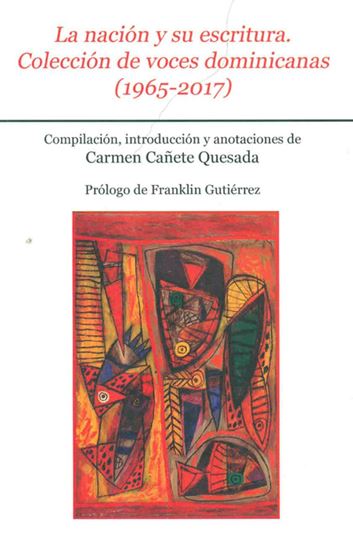 La nación y su escritura: colección de voces dominicanas 1965-2017 (2018) by Dr. Cañete Quesada, Ph.D. Associate Professor of Spanish | WIlkes Honors College | Florida Atlantic University
The Spiritual Conquest: Early History of the Jesuit Missions in Paraguay (2017) by Barbara A. Ganson, Ph.D. Professor of History+ Director of Caribbean and Latin American Studies and Clinia M. Saffi | Florida Atlantic University