CLEP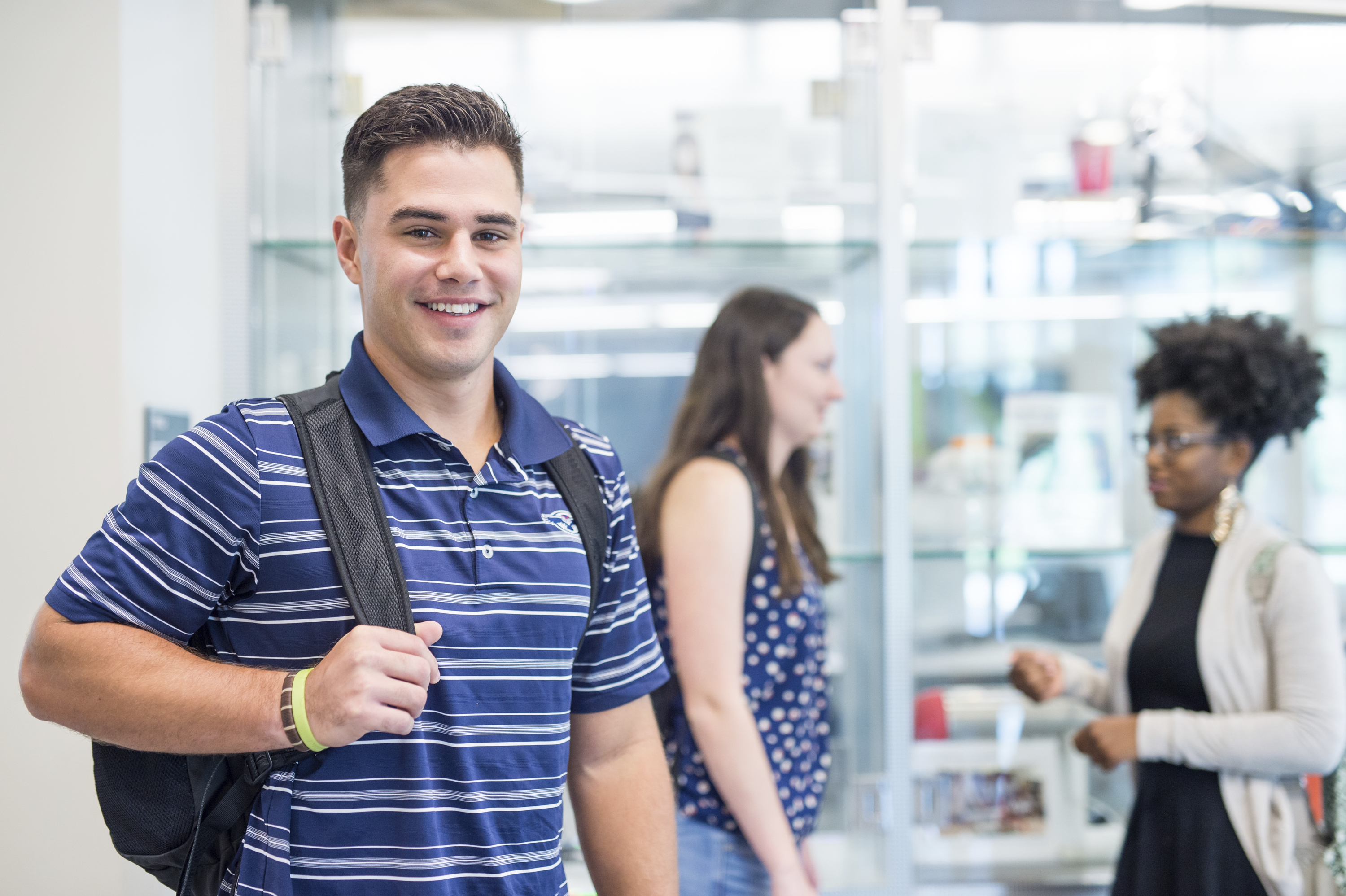 FAU undergraduate students may earn credits from CLEP examinations provided they have not received comparable college credits in the CLEP examination area or have not completed a more advanced course in which the accumulation of knowledge or skills in the examination is essential. For FAU course equivalents, please check the FAU Undergraduate catalog for approved credits for FAU students prior to test registration. Course equivalent information can be found under Academic Policies and Regulations then select Acceleration Mechanisms for Undergraduates. For more information visit www.collegeboard.com/clep
Military-Funded CLEP Exams
CLEP exams are free to eligible military personnel and eligible civilian employees. Military veterans can seek reimbursement from the U.S. Department of Veterans Affairs for CLEP exams and fees. For more information, visit the CLEP for Veterans page.
Test Preparation
A CLEP official study guide can be purchased at any major retail book store or you can order it at and find additional free study resources at clep.collegeboard.org
A series of free, online, prep courses in select CLEP subjects is now available through the Modern States Education Alliance. These courses are taught by college professors and delivered online via the Modern States Website. All the courses are free, as are any required textbooks and other materials.
The CLEP-PREP courses are self-paced, and there are no prerequisites or restrictions on enrolling. Participants do not have to register for a CLEP exam, however, to earn college credit upon completion of the course, participants must take the corresponding exam and achieve a qualifying score (CLEP-notes, 2016). Always consult with your Academic Advisor prior to taking a CLEP exam.
A prep course for every CLEP exam is now available.
To learn more and sign up, visit the Modern States Course Catalog https://modernstates.org/course
Registration Information
There are two fees associated with this test, a test administration fee of $25.50, and an exam fee of $89.
You must create an account with the College Board to pay the $89 testing fee prior to scheduling your exam. Both fees must be paid before arriving to the test center. The name you register with MUST match EXACTLY to the government issued ID that will be presented on test day.
*Effective July 1, 2023, the CLEP® exam fee will be $93. Test takers who purchase their registration tickets on or after this date will be charged the new fee. Registration tickets purchased prior to this date will still be valid until their stated expiration dates
Retakes - You must wait 90 days to retake CLEP
All testing fees are non-refundable, non-transferable and the test may not be rescheduled.


Important Information 
Score Reports
Score reports are not issued at the Testing Center.  You may obtain an unofficial score report by logging into your
CollegeBoard CLEP account.  Official score reports will be electronically sent to the score recipient you designated when registering. Please allow 2-3 weeks for processing.


Test Center Regulations
Examinee are required to be professional, civil and respectful at all time on the premises of the Test Center. All exams are continuously monitored by video and audio recording, physical walk-through, and through the observation window. The Test Center Staff is authorized to dismiss you from the test session for violation of any Test Center Regulations, including exhibiting abusive behavior towards the Test Center Staff or other examinees. There will be a brief security check upon entry to test room.


What to Bring
You must bring one form of identification. It must be a government-issued, valid photo ID with signature, matching exactly the name you used when registering and on your ID . NO EXCEPTIONS. Listed below are the only acceptable forms of photo identification :

Current driver's license
State Approved ID
Current Passport
Tribal ID card
Military ID
You MUST bring your payment Exam Registration Ticket from CLEP for back up in order to test. This ticket contains your exam launch code. The name on your ticket MUST MATCH EXACTLY to the allowable ID you will present on test day. The ticket MUST be downloaded to your appointment upon registration on our website.
Bring your email receipt sent to you by Prepblast.
You must arrive at least 15 minutes prior to your testing time. Please be prompt. No late arrivals will be admitted.



Watches, hoodies, sweaters, jackets, coats or outerwear are NOT permitted in the testing rooms. It is suggested to dress accordingly (long sleeves) or you may not be permitted to test.


Schedule Your Exam
By clicking the campus location below, I agree that I have read and understand the listed information
above including the ID requirements and Test Center Regulations. MAKE SURE YOU ENTER YOUR VOUCHER/TICKET# during Registration Process (see Registration Information to pay the $89 fee to obtain the voucher/ticket#).
I am now ready to register for the CLEP test: