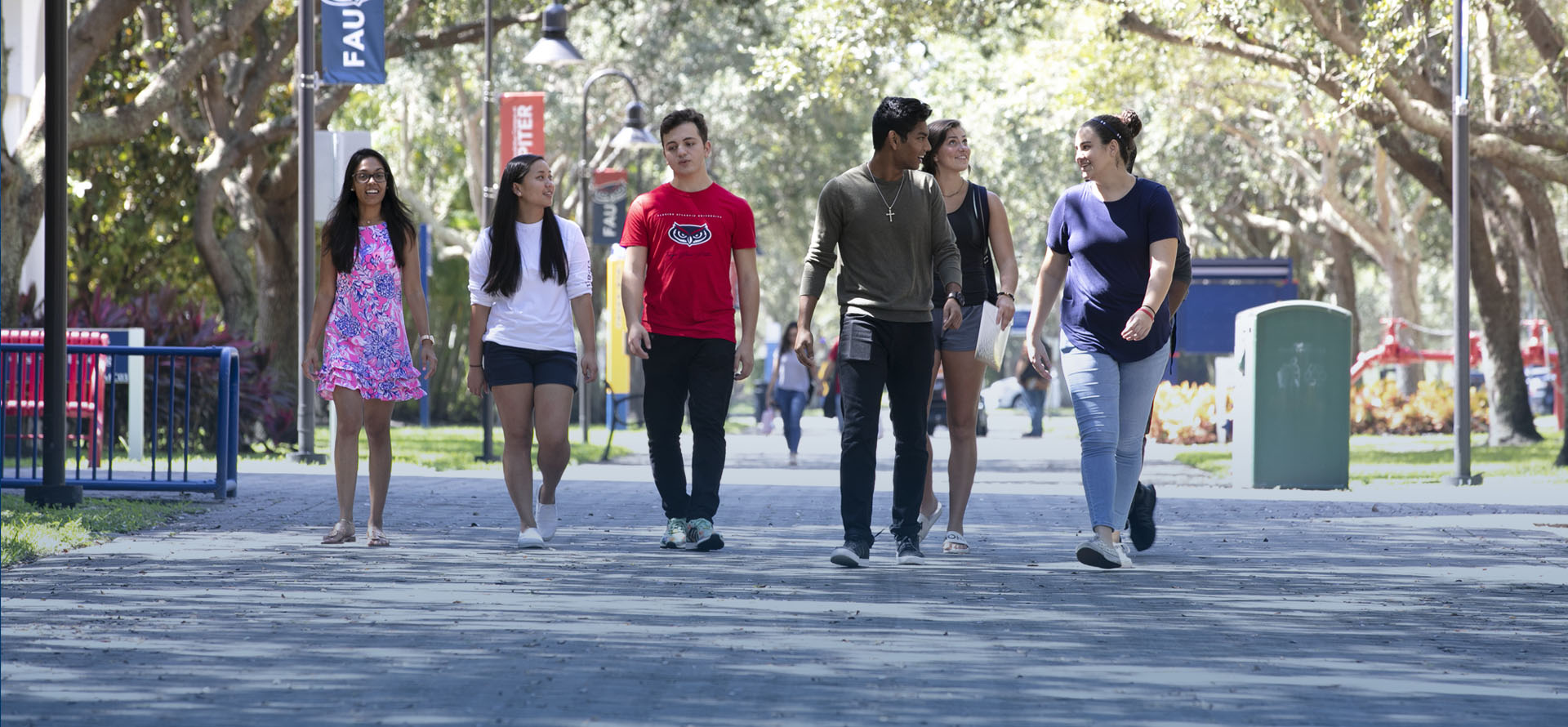 Welcome to Jupiter Campus Life
Welcome to Jupiter Campus Life at Florida Atlantic University's Northern Campuses. Our staff is dedicated to providing personalized attention to all students from the time they aspire to attend FAU until the successful completion of their degree. The Campus Life Staff are committed to building and maintaining a vibrant community which is inclusive and open to new and diverse experiences and viewpoints. Campus Life will provide the co-curricular and personal support necessary to accomplish the critical processes students must complete to achieve success.
FAU is a place for you to reach for and exceed your potential. Our Northern Campuses offer you an exceptional opportunity to explore, be creative, and grow personally, intellectually, and academically. You will develop incredible and life-long relationships with fellow students, faculty, and professionals on each campus.
Our Mission and Vision focuses on the importance of promoting student learning and providing an out of the classroom learning environment which helps each student develop a sense of belonging, identifying opportunities to get involved with the campus and make a positive contribution to our FAU community. We are proud of the exceptional academic and co-curricular experiences you will have at the Northern Campuses of FAU and are here to support and assist you.
Our Values express the commitment of every member of our division to treat each student with respect, to assist each student with their individual goals, and to support and facilitate students' self-advocacy and development so that goals are realized and achieved.
At Florida Atlantic University: "We're All About The Students"!
Wishing you a very enjoyable and successful academic year.
Sincerely,
Cecilia Sarmiento
Director of Campus Life, Northern Campuses