Welcome to the
Military and Veterans
Student Success Center
The Military and Veterans Student Success Center promotes activities and programs intended to enhance military and veteran student success while creating a platform for veterans to engage the community. Contact us for more information at veterans@fau.edu or 561-297-4725
Florida Atlantic University is designated in the Top Ten Military Friendly® School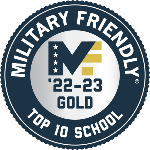 ---
IMPORTANT NOTICE
Continuing & New FAU Students
The Spring 2024 form for the VA enrollment certification request is open. Submit your request after your course(s) registration is complete. We process all certification requests on a first-in/first-out basis.
What does this mean?
Connect on Social media Pages
Get FAU transcripts
(fees waived w/DD-214)
Self - Identifying Form
(Coming Soon)
Spotlight Stories
FAU Recognized as Military Friendly® University for 11 Years in a Row.
Florida Atlantic University has earned the 2022-2023 Military Friendly® School "Category: Tier 2 Research Institution," based on the expansion of services and spaces offered by FAU's Military and Veterans Student Success Center.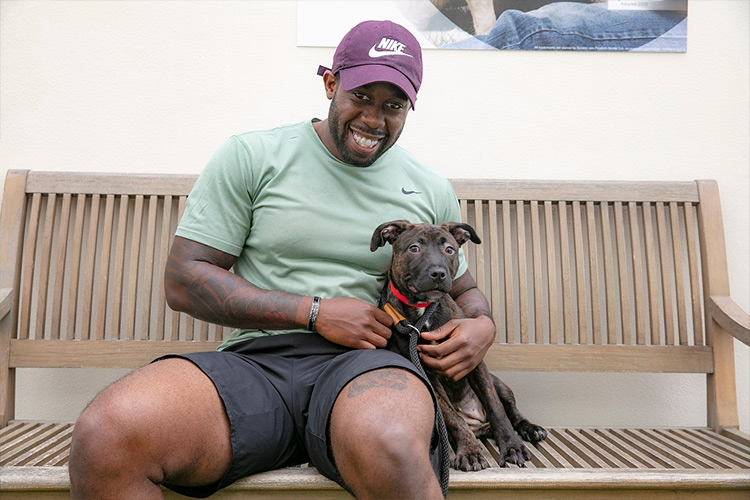 Program Matches FAU Military Veteran Students with Shelter Dogs
Lenny Polidor wanted a dog for most of his life. Now thanks to a new program at Florida Atlantic University, the third-year exercise science major will have his wish granted.
FAU Student Named Udall Scholar
Florida Atlantic University student Bernard Harrigan has been named a 2022 Udall Scholar, marking the first time in the University's history that one of its students was presented with this scholarship.