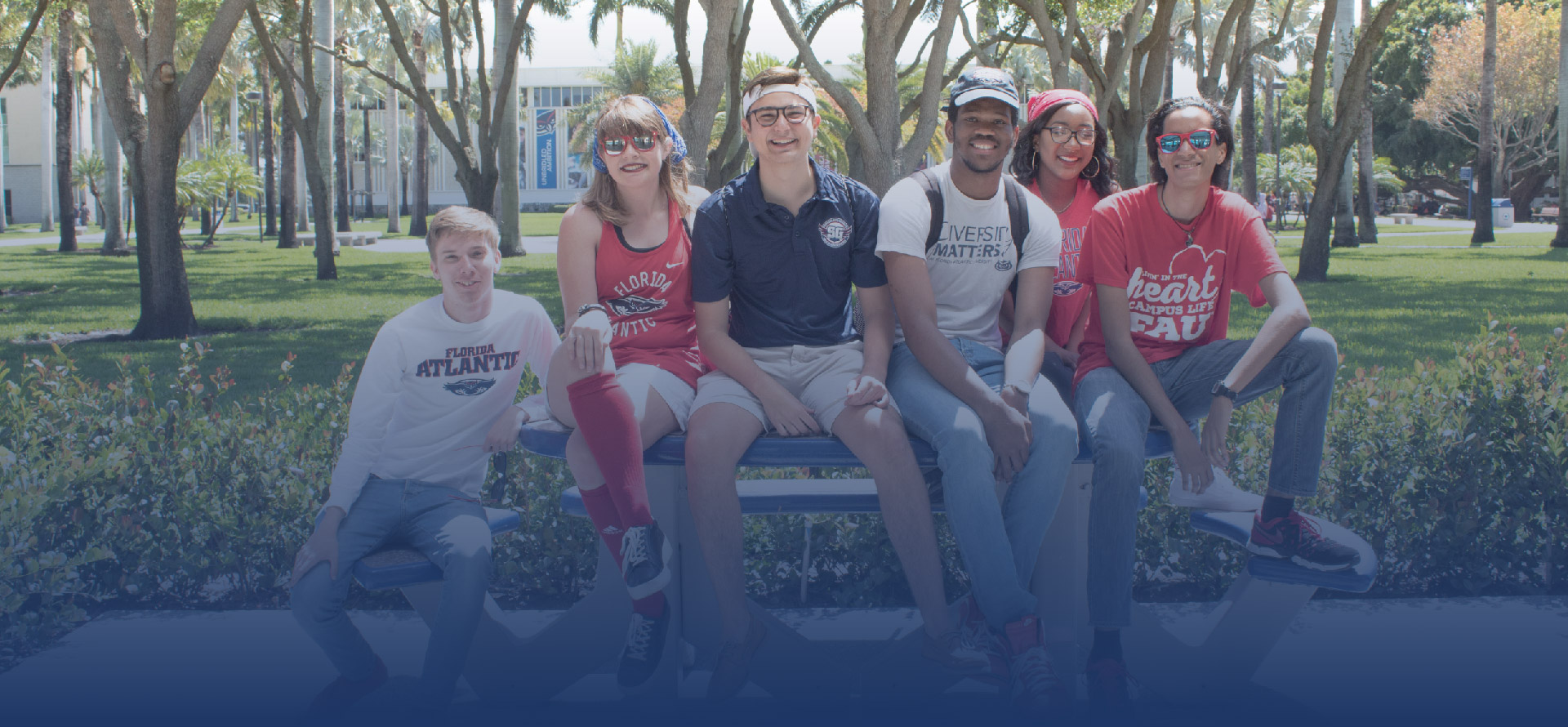 Your Journey to FAU
Begins Here
New Student Orientation
The Transfer Experience
New Student Transitions and Family Engagement
New Student Transitions and Family Engagement at Florida Atlantic University provides personalized assistance to new students and their families from admission to graduation. Our Team works with the community to provide quality transitional experiences that maximize students' ability to achieve their dreams, goals and optimize their potential.


In order to select which Orientation you'd be attending, please read the following brief descriptions:

First-Year SOAR
First-Time in College students and Transfer students with less than 30 credits post secondary will need to attend First-Year SOAR.

Transfer SOAR
Transfer students with 30 or more credits post secondary.

Wilkes Honors College SOAR
Students admitted to the Wilkes Honors College in Jupiter.

Extended Orientation
Click this area to learn more about our extended Orientation program.

Orientation Leaders
Click this area to learn more about our 2023 Orientation Leaders.