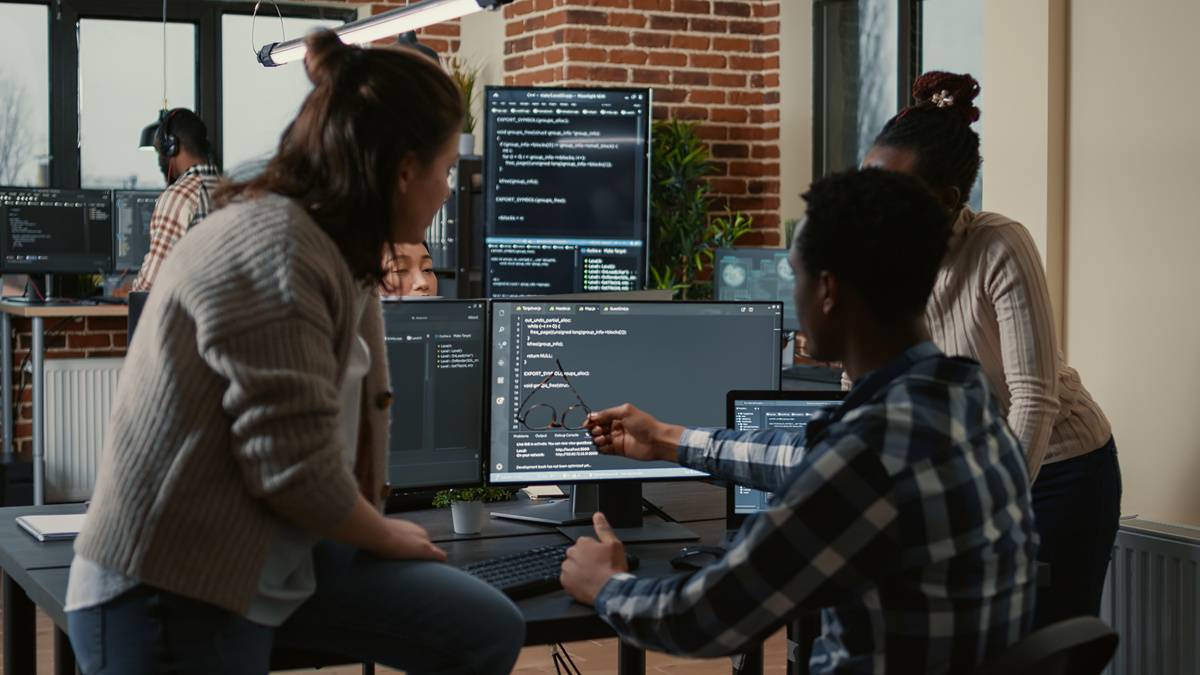 PROFESSIONAL MASTER'S DEGREE PROGRAM IN ARTIFICIAL INTELLIGENCE
On Campus and Fully Online
The Department of Electrical Engineering and Computer Science are proud to offer Florida's first MS program in Artificial Intelligence. Our innovative program and training curriculum cover AI theory, methods, and technologies. We are educating students and training professionals to develop new skills for jobs that are not yet defined, so they can join the first generation of an AI-and-autonomy workforce.
The Professional MS in Artificial Intelligence program is designed specifically for working professionals. They will be able to advance their career with an accelerated graduate program and obtain an advanced degree while continuing their professional career. 
Courses in the program expose students to the latest advances in various areas such as machine learning, deep learning, artificial intelligence, data science and applications. The course offering format includes evenings, weekends, and online material using Canvas. The Professional MS in Artificial Intelligence has 30 graduate credits, and it is course based (i.e., non-thesis). Each course duration is 4 weeks or 8 weeks. Students will be able to complete the program in 1.5 years. The program can be completed on campus or fully online.
Take the next step in your career
Perfect for working professionals
Flexible format with online and on campus classes
GRE may be waived based on industry work experience
FAU ranked as one of America's Best Value Colleges by Forbes
Each course duration is either 4 or 8 weeks

Admission Requirements
Students are expected to have obtained a bachelor's degree from an accredited institution. Students are expected to have taken Calculus 1 or Methods of Calculus and a statistics course, to be proficient in programming, and to be knowledgeable in data structures and algorithm analysis. Students can gain this knowledge through undergraduate classes or learn it through work experience. The admissions committee will evaluate the application holistically to determine applicant suitability using several factors such as academic performance, GPA, GRE scores, background, and experience. The admission committee may assign remedial courses on a case-by-case basis.
Submit official transcripts from previous institutions attended. The desirable minimum bachelor GPA is 3.0 (of a 4.0 maximum) in the last 60 credits attempted prior to graduation.
Submit the Graduate Record Examination (GRE) scores. The GRE requirement may be waived based on industry work experience.
Note: In response to COVID-19, GRE is waived as a requirement for admission to all graduate programs in the EECS department through Fall 2023.
International students from non-English-speaking countries must be proficient in written and spoken English as evidenced by a TOEFL score of at least 500 (paper-based test), 213 (computer-based test), or 79 (Internet-based test), or at least 6.0 on the IELTS.
Degree Requirements
Students must satisfy all of the University graduate requirements. In addition, the following requirements must be met:
1.     Must have a GPA of 3.0 (out of 4.0) or better.
2.     All courses in the degree program must be completed with a grade of "C" or better.
3.     At least one-half of the credits must be at the 6000 level.
Curriculum 
The Professional MS in Artificial Intelligence program requires a minimum of 30 credits, distributed as follows:
Core courses (6 credits). Select two courses from the following three courses:           
| | |
| --- | --- |
| CAP 5625 | Computational Foundations of Artificial Intelligence |
| CAP 6635 | Artificial Intelligence  |
| CAP 6673 | Data Mining and Machine Learning |
AI electives (12 credits). Contact professionalgrad@eng.fau.edu for the list of AI electives.
EECS electives (12 credits). Any professional graduate course offered by EECS department. 
2023 - 2024 Course Schedule and Descriptions
 
Program Fees
The Professional MS in Artificial Intelligence is a full-service, all-inclusive program. Professional MS in Artificial Intelligence Program fees cover all program costs, including tuition, meals for on-campus Saturday classes, course materials and graduation activities.
Total Cost: $800 per credit-hour; total cost for 30 credit-hours is $24,000.
Tuition Fees: Flexible payment plan and financial aid payment methods are available.
2023-2024 Professional Education Cost of Attendance
Tuition & Fees (Direct Cost)
$19,200.00
Books, course materials, supplies, and equipment (Indirect Cost)
$1,256.00

Housing (Indirect Cost)

$13,302.00

Food (Indirect Cost)

$5,914.00

Transportation (Indirect Cost)

$4,012.00

Miscellaneous personal expenses (Indirect Cost)

$4,302.00

Federal student loan fees (Indirect Cost only if student accepts loan)

$150.00

Grand Total

$48,136.00
Contact Us
For more information about this program, please contact us at professionalgrad@eng.fau.edu.