Hassan Mahfuz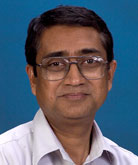 Professor
Department of Ocean and Mechanical Engineering:ome
777 Glades Road, EW 179
Boca Raton, FL 33431-0991
p: 561.297.3483
Education
Ph.D., Mechanical Engineering, Florida Atlantic University, 1989
M.S., Mechanical Engineering, Florida Atlantic University, 1986
B.S., Mechanical Engineering, Bangladesh University of Engineering & Technology, Dhaka, Bangladesh, 1975
Research Areas
Computational Solid Mechanics
Experimental Stress Analysis
Offshore and Ship Structures
Composite Materials
Nanostructured Materials
Research Site
Nanocomposites and Structures Laboratory
Current Research Funding
Structure-Property Relationship in Organic Matrix Nanocomposites for High Temperature Applications

Air Force Research Laboratory (AFRL)
H. Mahfuz (PI) with Leif Carlsson and Andrew Terentis
10/01/13 – 09/30/18
$225,000


Fatigue Modeling and Life Prediction of Composite Ocean Current Turbine Blades


Research Laboratory of IHI Corporation, Yokohama, Japan
H. Mahfuz (PI)
10/01/13 – 03/31/18
$215,213


In-Situ Micro-Viscosity for Precise Cure Monitoring and Control

Air Force Research Laboratory (AFRL)
H. Mahfuz (PI)
04/1/17 – 03/31/18
$50,500
Recent Journal Publications
Hulsey, S., Absar, S., Nahida, Q., Sabet, S., Mahfuz, H., and Khan, M, "Synthesis and Characterization of UHMWPE Nanocomposite Fibers Containing Carbon Nanotubes Coated With a PVP Surfactant Layer," Polymer Composites , 2017, DOI 10.1002/pc.24444.

Suzuki, T., Mahfuz, H., and Canino, M., "Resource Characterization and Statistical Modeling of Ocean Current at the Gulf Stream," Marine Technology Society Journal (MTSJ) , Vol. 51, No.1, 2017, pp. 52-63.

Sabet, S.M., Mahfuz, H., Hashemi, J., Terentis, A.C., "A Facile Approach to the Synthesis of Multi-Walled Carbon Nanotube-Polyhedral Oligomeric Silsesquioxane (POSS) Nanohybrids," Materials Letters 68 (2016) 9-12.

Khanal, S.P., Mahfuz, H., Rondinone, A.J., and Leventouri, Th., "Imrovement of the Fracture Toughness of Hydroxyapatite (Hap) by Incorporation of Carboxyl Functionalized Single-Walled Carbon nanotubes (cfsWCNTs) and Nylon," Materials Science and Engineering C 60 (2016) 204-210.