CEGE students won the Student Presentation Competition on the GIS Day of FAU!
Thursday, Nov 16, 2023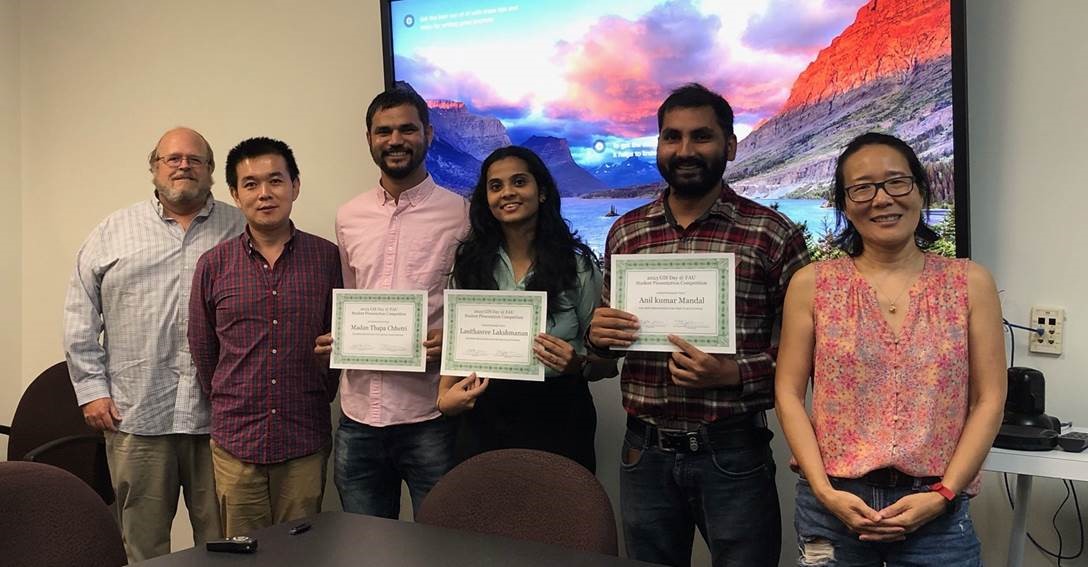 ---
Please join us in congratulating the Winners of the 2023 GIS Day at FAU !
First Place Winner: Anil kumar Mandal (Geomatics Engineering)
Second Place Winner: Madan Thapa Chhetri (Geosciences)
Second Place Winner: Lasithasree Lakshmanan (Civil Engineering)

The Florida Atlantic University's Department of Geoscience annually hosts a Student Presentation Competition celebrating GIS Day on November 15, 2023. The event serves as a platform to highlight the advancements in Geographic Information Science (GIS) technologies and research endeavors at FAU and beyond. In the GIS Day 2023 competition, Anil claimed the first prize by delivering a presentation on the utilization of GIS in sustainable urban mobility planning. His case study focused on the Birendranagar municipality situated in the Surkhet district of Nepal, showcasing the practical application and significance of GIS in real-world scenarios.