FAU College of Engineering and Palm Beach State College jointly hosted the Engineering Day Event on Feb. 21, 2023 to Celebrate the National Engineers Week
Monday, Apr 10, 2023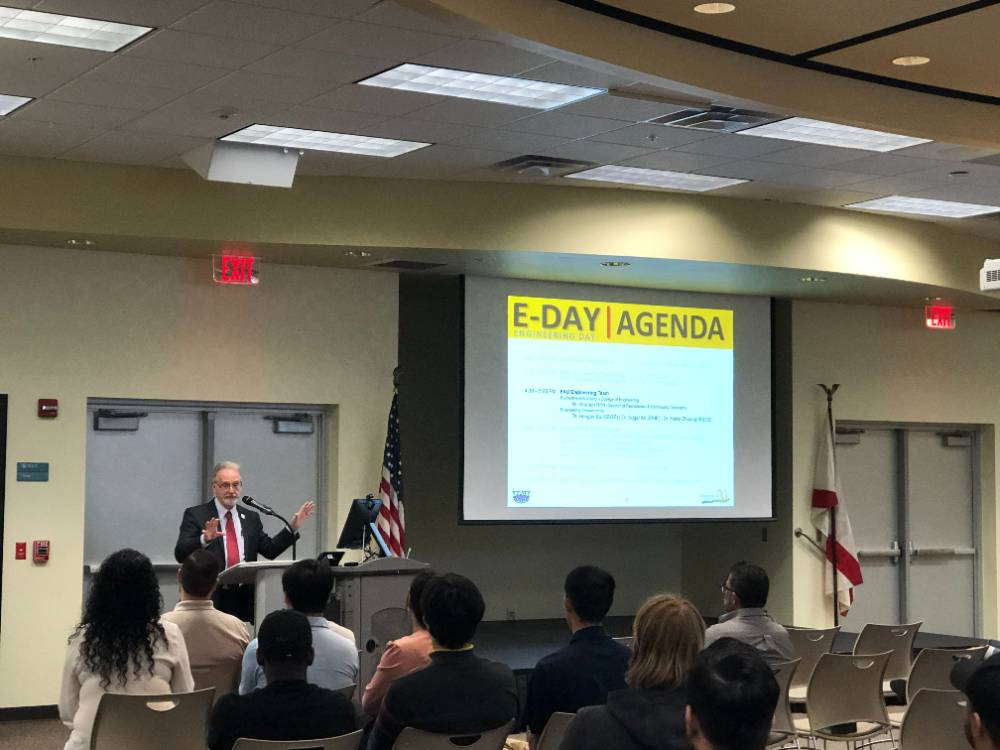 ---
This joint event between FAU College of Engineering and Computer Science and Palm Beach State College attracted about 130 participant to celebrate the national engineers week. The event was held in HT103, 4-6pm on Feb. 21, 2023, on PBSC Boca Raton Campus. 
The objectives of this engineering day events are to:
Outreach to local high school administrators to showcase the Engineering Technology program, to be developed at the Boca Raton campus.
Engage Business Partners into their 2-yr and 5-yr workforce technical requirements.
Introduce the PBSC and FAU bridge strategy for Engineering Technology students.
Participants included Palm Beach State College faculty and staff, faculty and students from FAU College of Engineering and Computer Science, Business and Industry Partners, high school students, advisors/counselors, officers of student associations, and senior students to demostrate their Capstone/Senior projects.
Dr. Fred Bloetscher, Assoc. Dean for Undergraduate Studies and Community Outreach was invited to give an openning speech. Dr. Hongbo Su (Associate Professor, Department of Civil, Environmental and Geomatics Engineering), Dr. Edgar An (Associate Chair and Professor, Department of Ocean and Mechanical Engineering) and Dr. Hanqi Zhuang (Chair and Professor, Department of Electrical Engineering and Computer Science) each gave an presetation to talk about the academic programs from their departments.
Student officers who represented FAU ASCE, FSMS and ITE talked about their student associations and interesting on-going projects. Other faculty who attened the joint event from FAU College of Engineering are Dr. Pierre-Philippe Beaujean, Dr. Jinwoo Jang, Dr. Sudhagar Nagarajan, and Dr. Yan Yong. Representatives from FAU industry partners, including Keith, Duncan Parnell, Avirom Associate, also attened the event.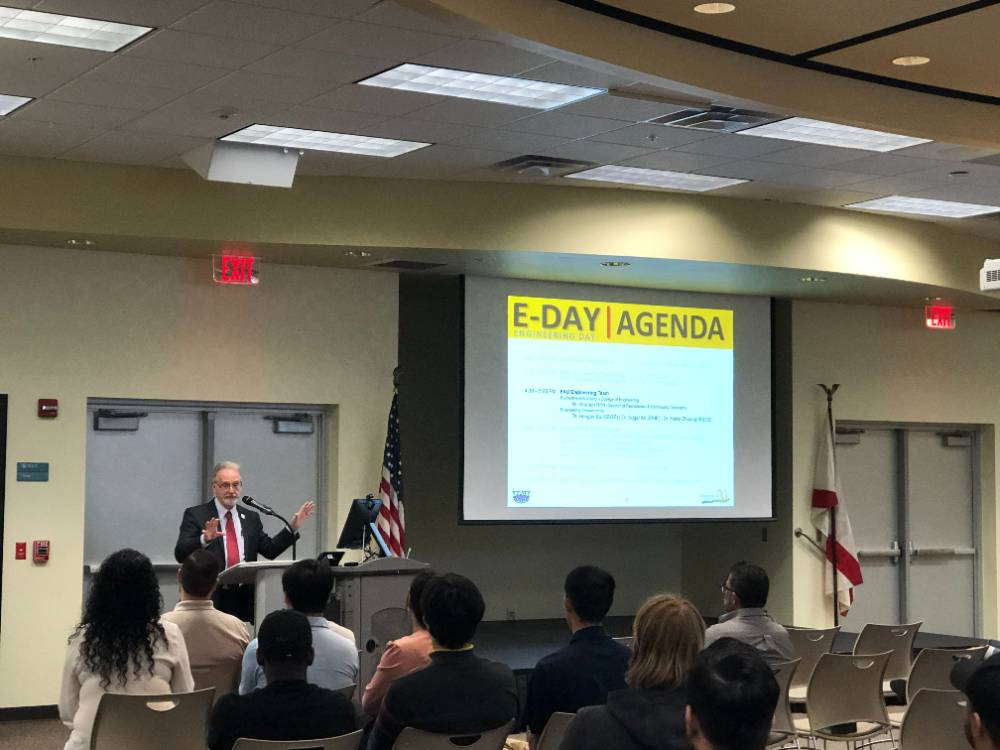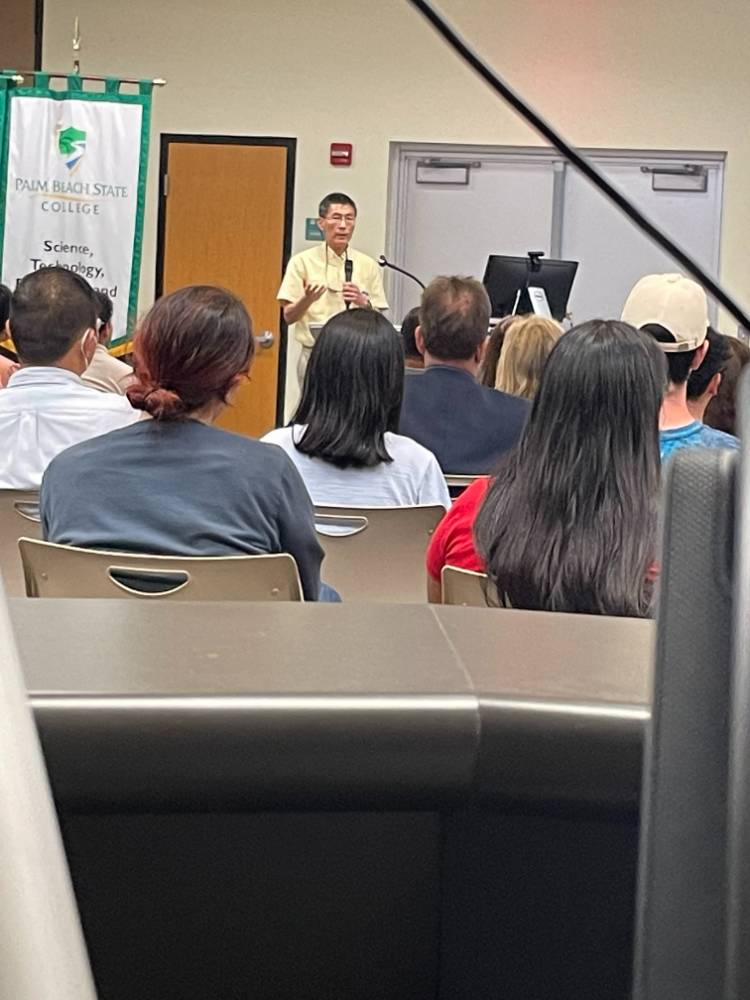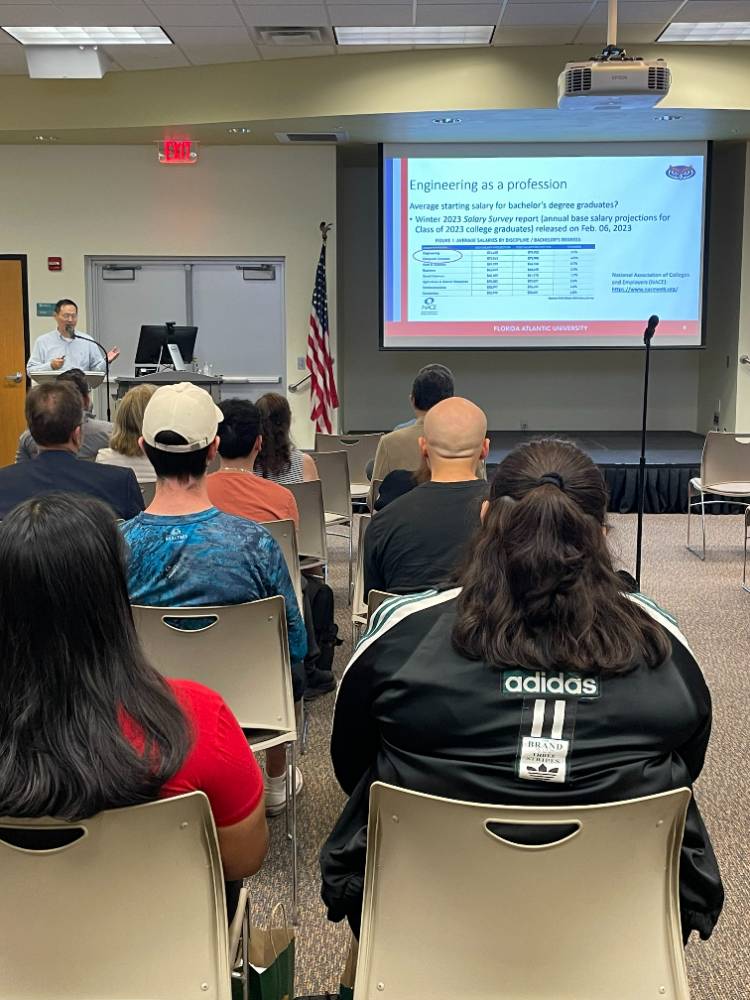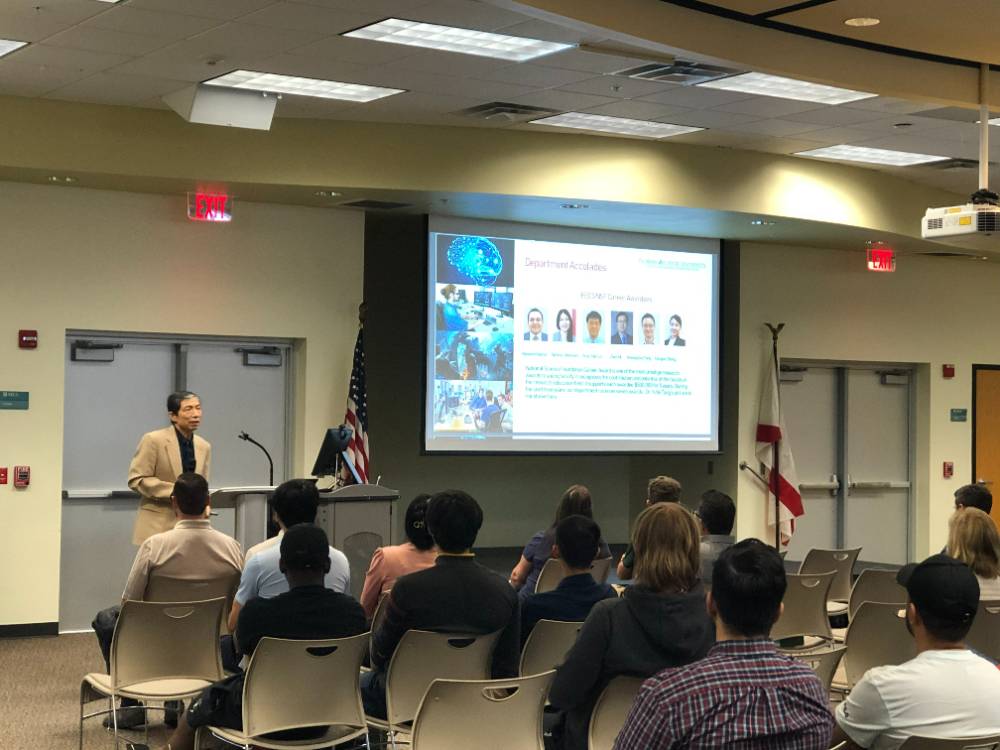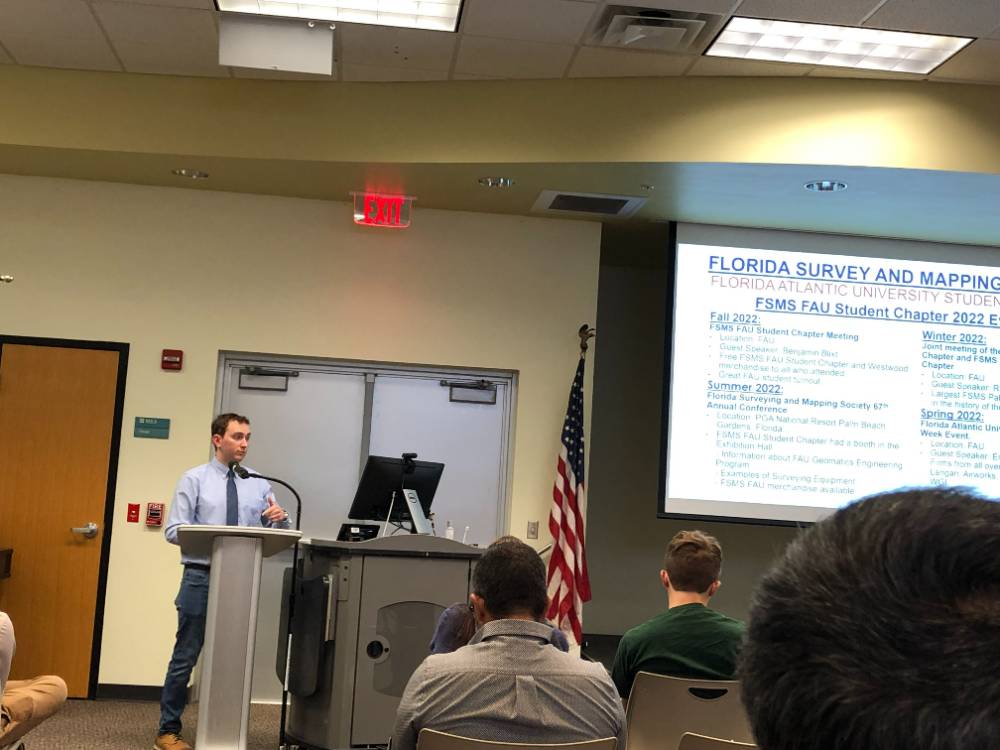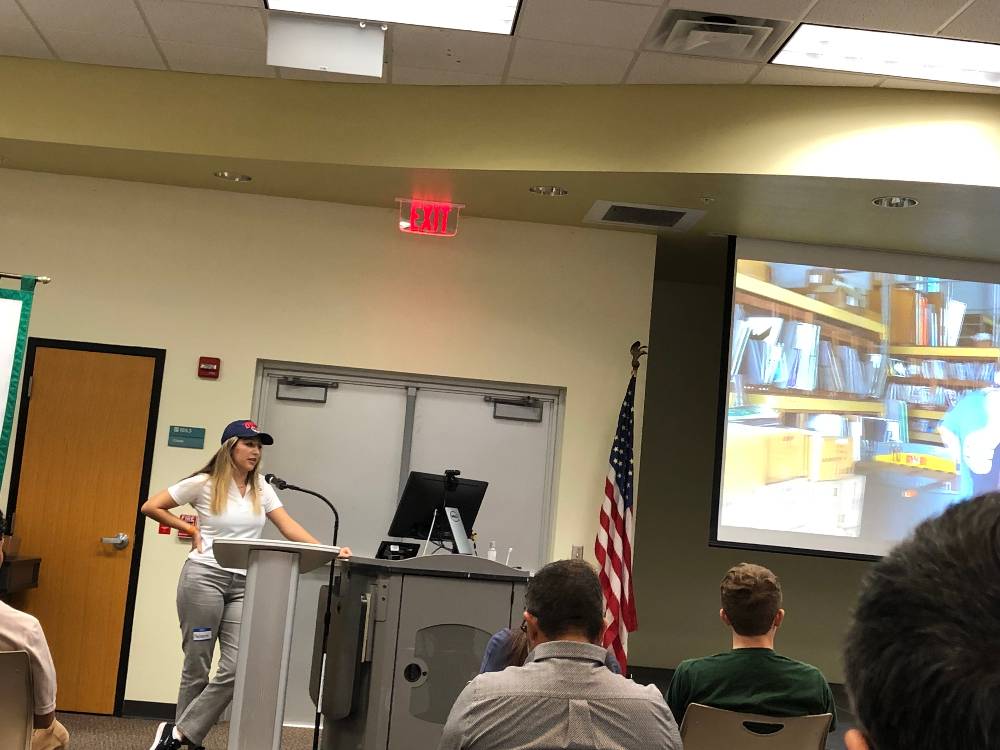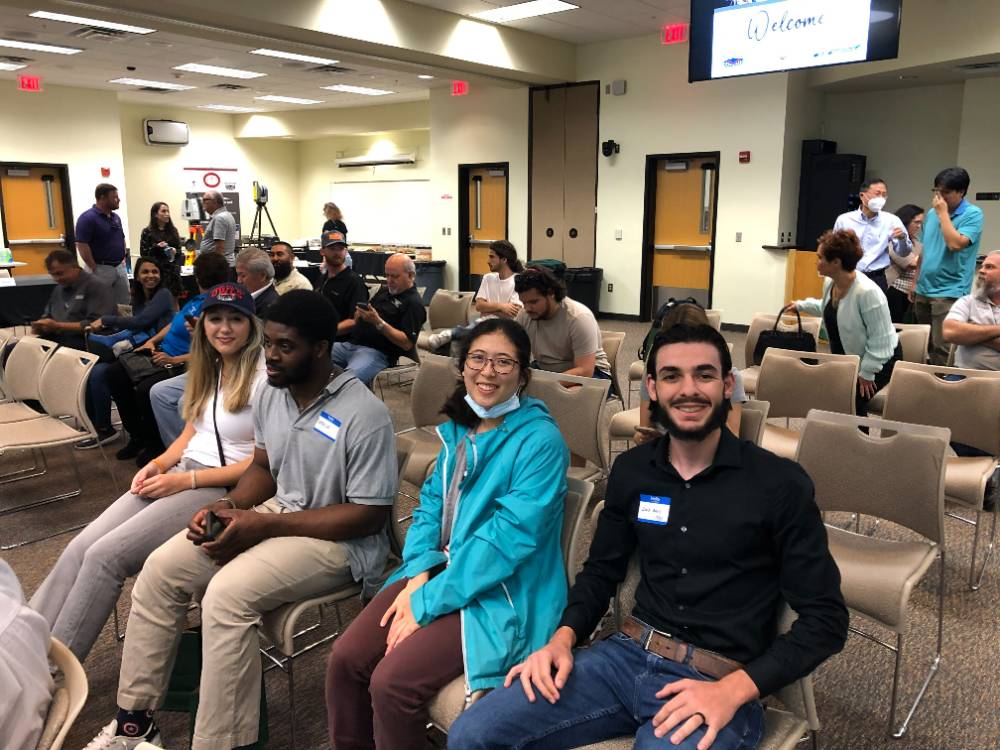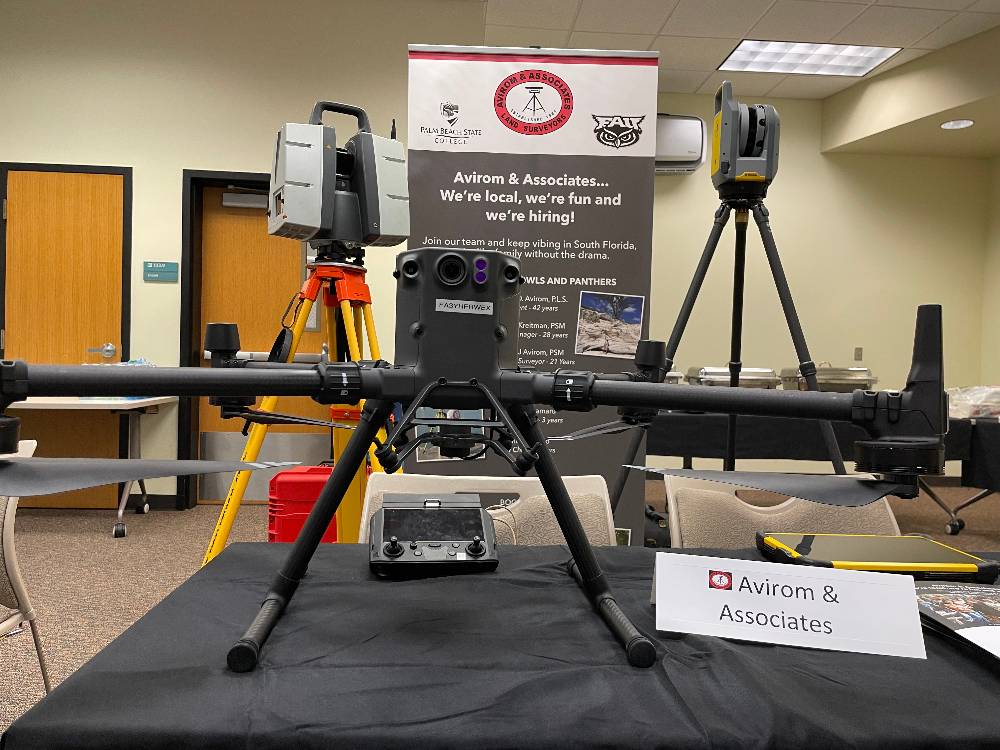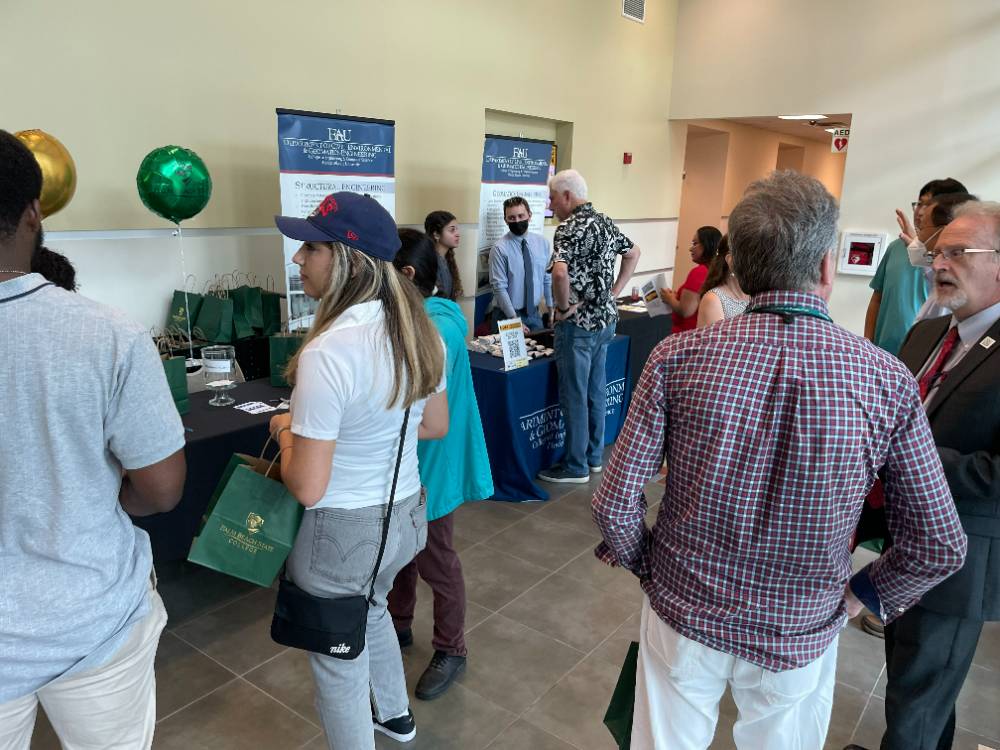 This event was organized by Dr. Vargas, Dean Hamadeh, Dr. Suarez, Lee Rodriguez, Alexis Forbes from PBSC and Dr. Hongbo Su from FAU.
A video of this event can be viewed at:
PBSC and FAU faculty talk about engineering pathways, internships, and networking opportunities