2022 NCEES Surveying Education Award Ceremony held at FAU
Thursday, Nov 17, 2022
---
Florida Atlantic University Geomatics Program was recognized this year with a $15,000 surveying education award from NCEES. FAU Geomatics Engineering is one of the seven university programs in the nation that received the NCEES Surveying Education Award in 2022.
According to NCEES, "The NCEES Surveying Education Award recognizes surveying/geomatics programs that have a broad and robust curriculum and best reflect NCEES' mission to advance licensure for surveyors in order to safeguard the health, safety, and welfare of the public. The award is intended to encourage programs to engage their students with other professionals, introduce them to both historical and new technology, and promote licensure."
An award ceremony was held in FAU Boca Raton Campus on November 16, 2022 to celebrate this achievement. Landon "Alfie" Cross, PSM, a current board member of the Florida Board of Professional Surveyors and Mappers (BPSM) was invited to visit FAU to present the award on behalf of NCEES. The Department Chair Dr. Kaisar received the award on behalf of FAU Geomatics Engineering Program.
The industry supporters of FAU Geomatics Engineering program, Bryan Merritt, PSM, Senior Survey Project Manager, LANGAN, and Clyde R Mason II, PSM, Director of Survey Operations, Ritzel-Mason were also present at the meeting.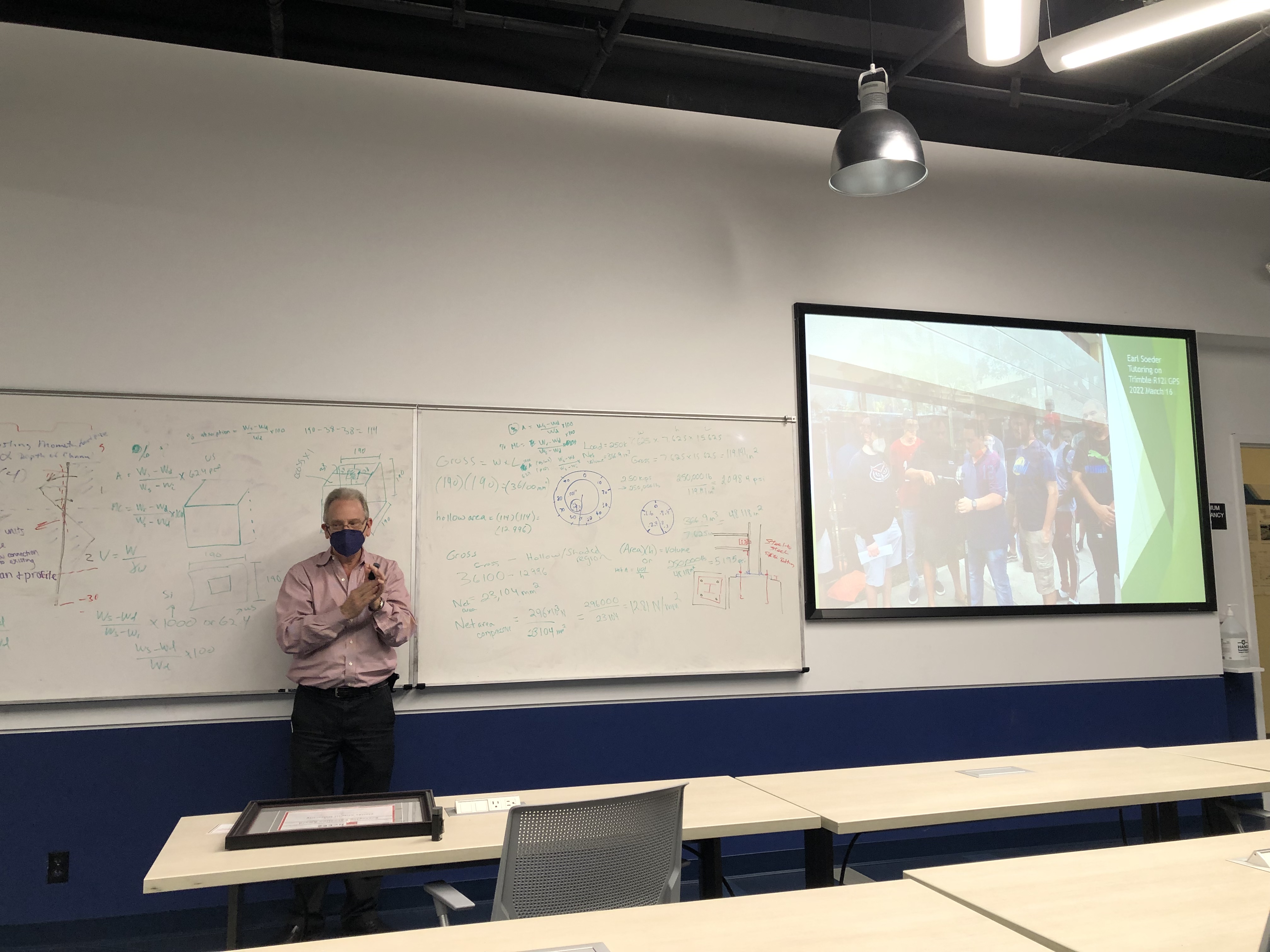 Dr. Bloetscher, Assoc. Dean for Undergraduate Studies and Community Outreach in the college gave a closing remark. Dr. Nagarajan and Dr. Su (faculty in FAU Geomatics Engineering), Brett Costanza and Leah Ballou (Officers of FSMS FAU Student Chapter), and a group of current FAU Geomatics Engineering students also attended the ceremony. The ceremony was hosted by FAU Department of Civil, Environmental and Geomatics Engineering, and FSMS FAU Student Chapter.