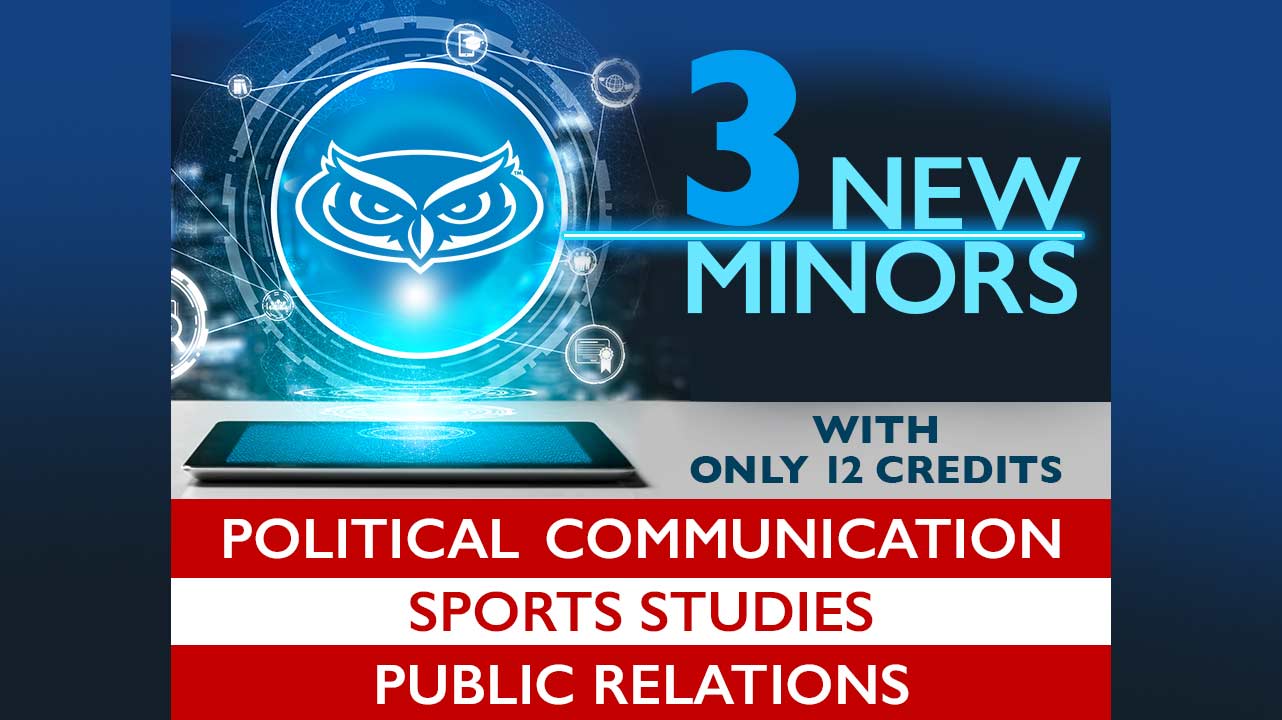 SCMS Announces Three New Minors
We are excited to announce THREE interdisciplinary minors beginning fall 2022! Students can now earn a minor in Political Communication, Sport Studies, and Public Relations, each requiring only 12 credits. Visit the link to learn more.
Alumni Finalists in Producers Guild Honor
"Pacha Mama", a short film from Noitom International (Miami) was nominated for the Producers Guild of America Innovation Award (LA). The film was created by MTEn-MFA alumni Alberto Alvarez (Author and Technical Director; also current adjunct in SCMS), Brandon Martinez (Environmental Designer), and Ledis Molina (Technical Animator). More info: https://www.globenewswire.com/news-release/2022/02/25/2392485/0/en/Noitom-s-Pacha-Mama-Named-a-Finalist-for-PGA-Innovation-Award.html Congrats to Alberto, Brandon, and Ledis!
Student in SCMS Wins Broadway Theater Fellowship
A student from the SCMS, Allison Currie, is among the five recipients of the Black Theatre Coalition/Broadway Across America Fellowship sponsored by the John Gore Organization. Currie is an undergraduate student pursuing Multimedia Studies–Film, Video, and New Media with a minor in Psychology and a certificate in Ethnic Studies. She was part of the dual enrollment program and took many upper-division SCMS credit hours while attending FAU High School. As part of the 14-week paid fellowship, Currie will gain "practical experience through on-the-job learning in Broadway Across America offices and learn the intricacies of the business through an education curriculum taught by John Gore Organization professionals." The inaugural BTC-BAA fellowship is open to college undergraduate juniors, seniors, and recent college graduates who are interested in pursuing a career in theater administration. The program recognizes the underrepresentation of Black-identifying professionals in the commercial theater industry and is dedicated to "fostering and preserving a culture of equity, diversity, access, and inclusion while providing an invaluable, in-depth education in the business of commercial theater."
SCMS Faculty Wins BIPOC NTT Faculty Award
School of Communication and Multimedia Studies senior instructor Dr. Deandre Poole has received the BIPOC Faculty award for excellence in research, teaching, and service. This teaching award, granted to non tenure-track faculty, commended his "pedagogical achievements and dedication to social justice in the classroom."  Dr. Poole has over 15 years of higher education experience in communication education, curriculum development, critical-cultural pedagogy, and faculty leadership. His courses include Ethnicity and Communication, Intercultural Theory, Intercultural Communication, and American Multicultural Discourse. The College of Arts and Letters Diversity and Inclusion Committee announced four awardees for the BIPOC NTT Faculty Awards for excellence in research, teaching, and service on January 25, 2022.
Alum Corey Rose Wins 2021 Facebook Journalism Project Scholarship Award
SCMS Videos Take Gold in Hermes Creative Awards!
The School of Communication and Multimedia Studies won a Gold Award in the 2021 Hermes Creative Awards competition. The winning entry—a set of promotional videos highlighting the three majors in the School's bachelor's degree—features testimonials from SCMS faculty, students, and alumni. It was directed and edited by Dr. Joey Bargsten.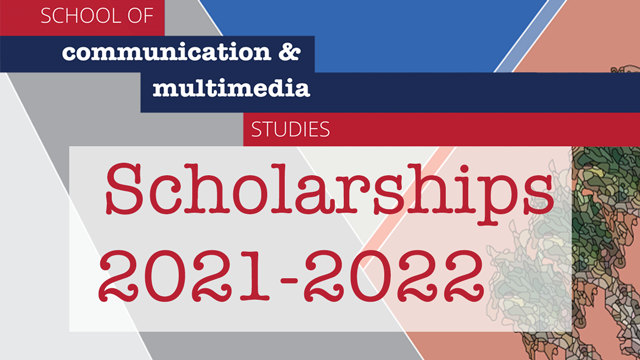 Spring 2021 SCMS Scholarships Awarded
Three merit-based Palm Beach Post Scholarships will be awarded to outstanding SCMS Multimedia Journalism majors who "have expressed and demonstrated an interest in a career in journalism" through their published writings and journalistic work.
Latest South Florida Journal Streaming Now
The April 16th episode of the South Florida Journal Podcast is now available. Check it out on Spotify, and also check out South Florida Journal on Instagram.
Spencer Paysinger Meets with SCMS Students
Former NFL player and current Netflix producer and actor Spencer Paysinger met with students interested in TV and film careers over Zoom on February 24, as part of the FAU Black History Month Spotlight Conversation Series.
Integrity Week was a Big Hit! Check Out the Videos:
Did you miss Integrity Week? You can watch the videos for the events at the above link.