TEACHING THE OBJECT:
SELECTIONS FROM THE FAU ART COLLECTION  
Ritter Art Gallery: Jan 21, 2022 - Mar 5, 2022  
Curator: Karen J. Leader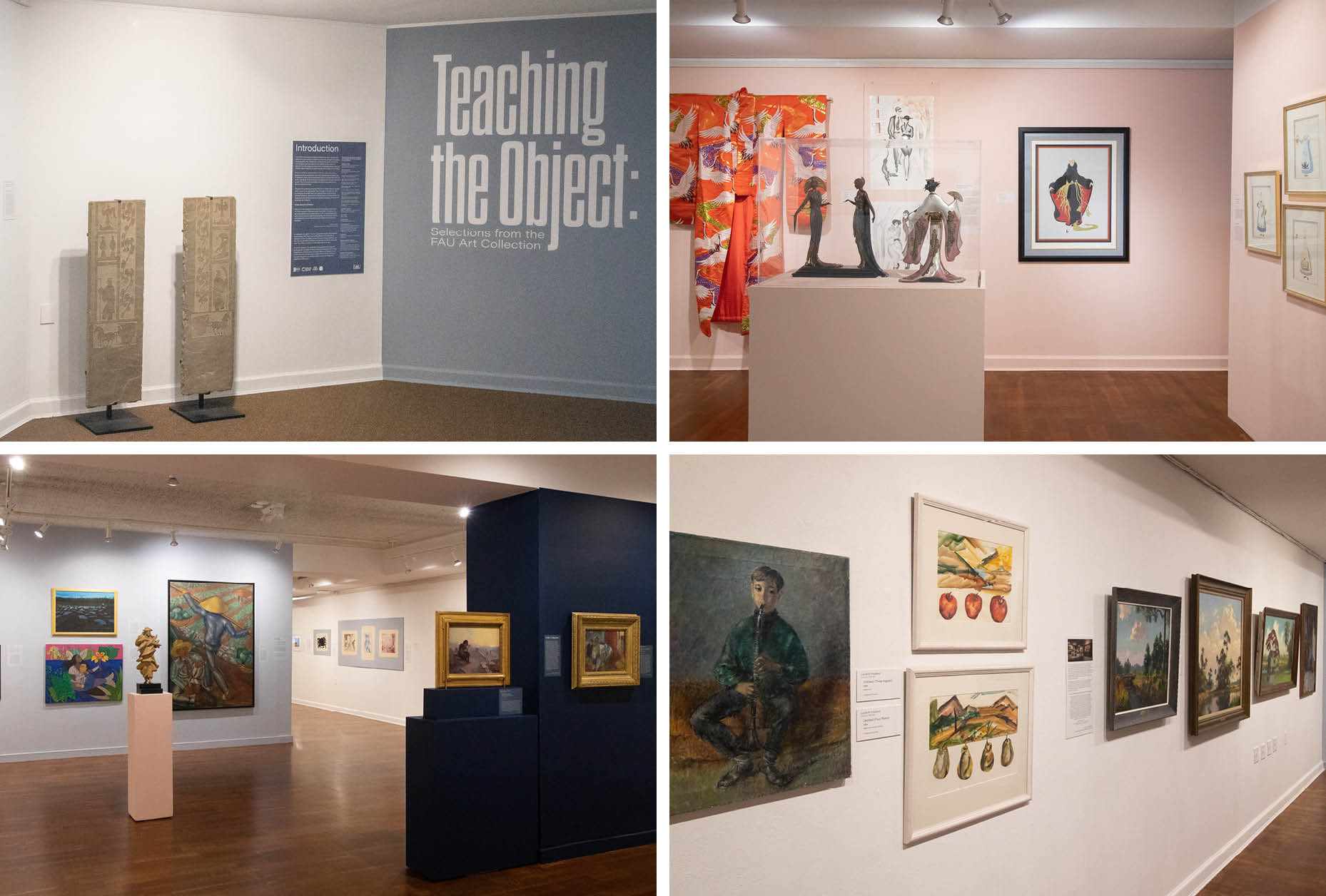 Images: Views of the Teaching the Object exhibition in the Ritter Art Gallery Space
In celebration of a gift of works by prominent artists including French painter Henri Matisse, and American Modernists Stuart Davis and Suzy Freylinghuysen, this exhibition acknowledges Rick Stone and Lesley Blackner who provided, in addition to their gift of 17 works of art, funding to assist the creation of FAU's Art History Teaching Lab, which is under construction, and expected to open later in 2022. The Lab's creation has also been facilitated by funds from the family of the late artist Tom DiSalvo, several of whose paintings are part of the collection and will be included in the exhibition. 
While not technically a collecting institution, FAU has been gifted hundreds of works of art in all media, from multiple cultures and time periods. A selection will be on view alongside the Stone gift. FAU Art History Professor Karen J. Leader, Ph.D., with her art history students, will curate the idea of a "teaching collection" in a global context. What does it mean to articulate an art historical model that is diverse and representative? And how does having access to works of art to view up close and in person facilitate deep appreciation and rigorous interpretation? The Lab will serve as a training ground for students preparing for careers in museums, galleries, and other arts organizations.
In case you missed the opportunity to see the exhibition in person, experience the virtual exhibition here.