Hand & I, 
Mending the World One Stitch at a Time
Schmidt Center Gallery: November 8, 2019 - February 1, 2020
Public Programs | Media Packet | Teachers Guide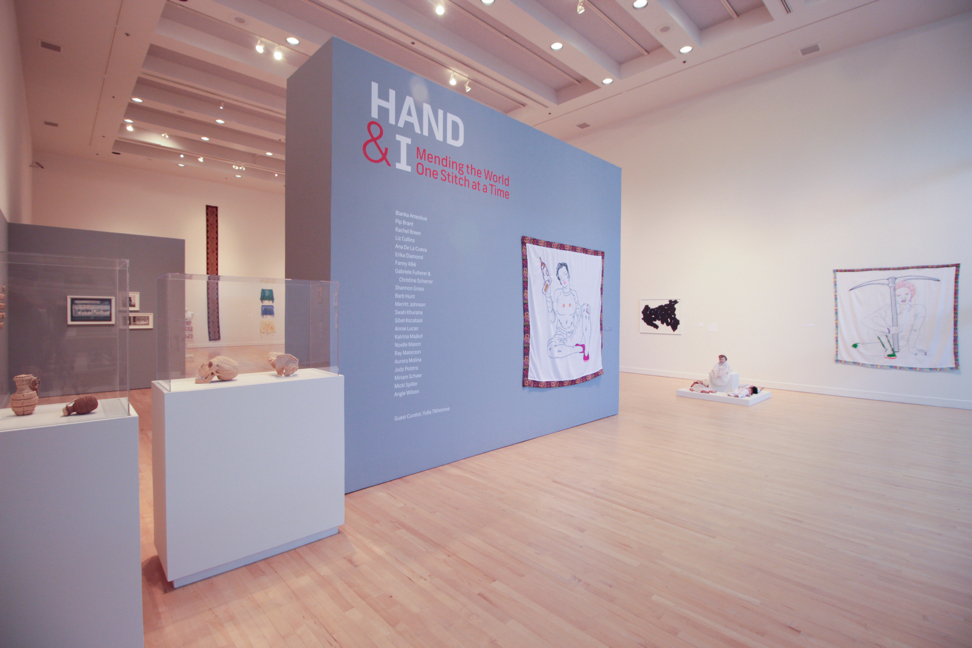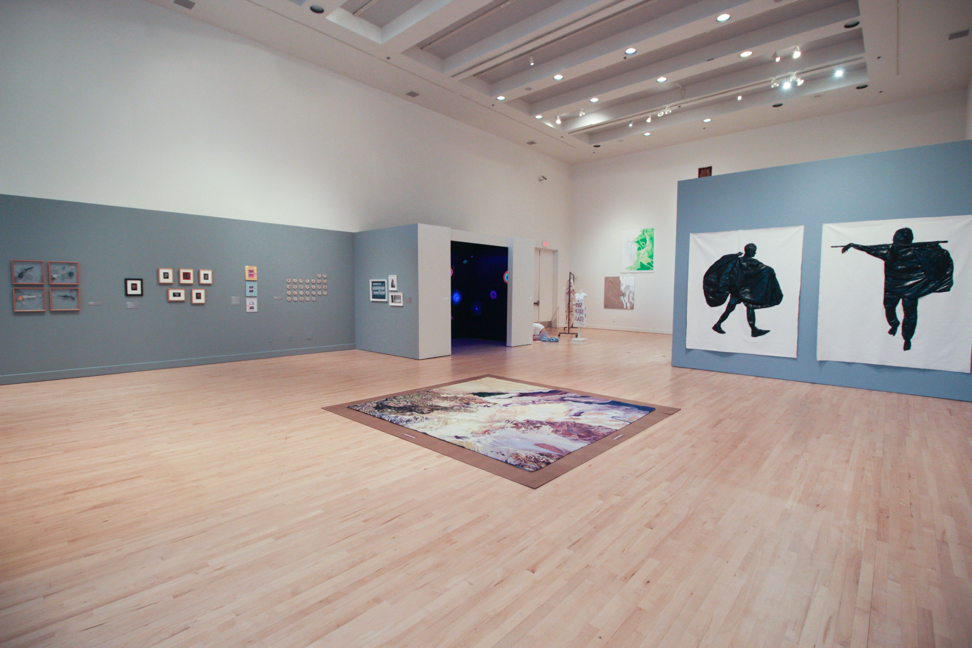 Hand & I, Mending the World One Stitch at a Time
An exhibition bringing together approximately 20 artists who use the delicate medium of embroidery to address society's most pressing issues. While the 'Hand' patiently makes stitch after stitch, the 'I' presides over a resounding call for resistance to inhumane social policy. The artists address problems of climate, race, gender, immigration, and the U.S. prison system.
Artists in exhibition:
Blanka Amezkua
Pip Brant
Rachel Breen
Liz Collins
Ana De La Cueva
Erika Diamond
Fanny Allié
Gabriele Fulterer
Christine Scherrer
Shannon Gross
Barb Hunt
Merritt Johnson

Swati Khurana
Sibel Kocabasi
Annie Lucas
Katrina Majkut
Noelle Mason
Ray Materson
Aurora Molina
Judy Polstra
Miriam Schaer
Micki Spiller
Miriam Schaer
Angie Wilson
Public Programming
Opening Preview
Friday, November 8, 6:00 pm | Schmidt Center Gallery
Polysemic: An Exploration of Perception LIVE Multi-Media Performance by Matthew Baltrucki | Ritter Gallery, 7:00 pm-8:30pm
Guest Curator's Gallery Talk
Saturday, November 9, 2:30 pm
Join Hand & I curator Yulia Tikhonova for a tour of the exhibition.
Conversation Between Artists
Friday, January 24, 7:00pm
Miriam Schaer and Pip Brant discuss their work, their inspirations, and what it means to be working artists today.
Panel Discussion
Thursday, January 30, 7:00pm
Artists Aurora Molina, Noelle Mason, Associate Professor of Art at University of South Florida, and Julie Ward, Assistant Professor of Art at FAU, discuss their art and the role of art and craft in activism today. Moderated by Karen Leader, Associate Professor of Art History, FAU.
Images (from top left): Caution: (HB2 Gold 20 Figure), Erika Diamond, 2016. Man Bare Feet, Fanny Allié, 2018. Re-Konztrukt: women and Tools (Drill), Blanka Amezkua, 2017. #Me Too – Tarana Burke, Barb Hunt, 2015.