About The Galleries
Since its beginnings in 1983, the University Galleries has been an innovator in South Florida's contemporary visual arts, presenting exhibitions of local, national, and international art in new genres as well as traditional forms.
The University Galleries' activities also include lectures, panel discussions, poetry readings, film series, and music performances, providing alternate contexts for approaching art. Our award-winning arts education program ensures access to our activities for middle and high school age students. Admission to all University Galleries exhibitions and programs is free and open to the public.
Contact Information
561-297-2661
vcote@fau.edu
University Galleries, FAU
777 Glades Road 
Boca Raton, Florida 33431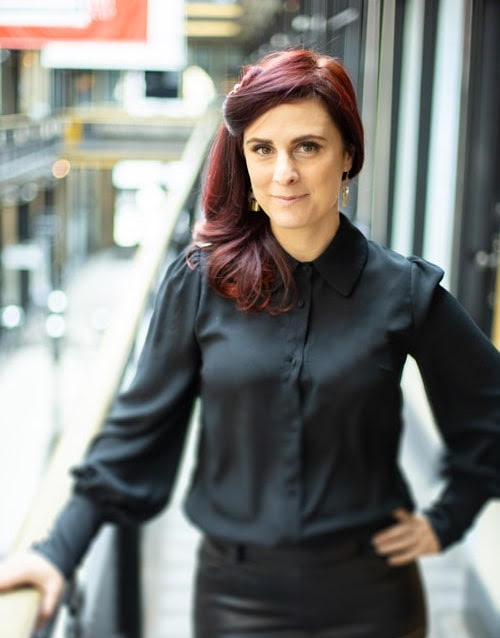 Véronique Côté, Galleries Director
Véronique Côté was appointed Galleries Director in August 2022. Côté holds an MA in Museum Studies and a Graduate Certificate in Nonprofit Management from Harvard University, an MFA in Photography from the University at Buffalo, and a Bachelor of Interdisciplinary Studies from the University of Quebec in Chicoutimi. As an interdisciplinary scholar, French-Canadian immigrant, and Métisse, her multifaceted academic and mixed cultural backgrounds compel her to seek multidisciplinary artistic expression and educational approaches. Her curatorial vision blurs colonial disciplinary definitions by seeking a collaborative dialogue between Humanities, Natural Sciences, History, and Art through a practice called visual anthropology. Before her move to FAU, she was the Executive Director & Chief Curator at the Center for Exploratory & Perceptual Arts, in Buffalo, NY. Côté was also employed at the Pérez Art Museum Miami, where she developed the Citi Foundation Leadership Training and Internship Curriculum. This experience fueled her commitment to supporting career development and inclusive professional practices.
Photograph by Douglas Levere