Frequently Asked Questions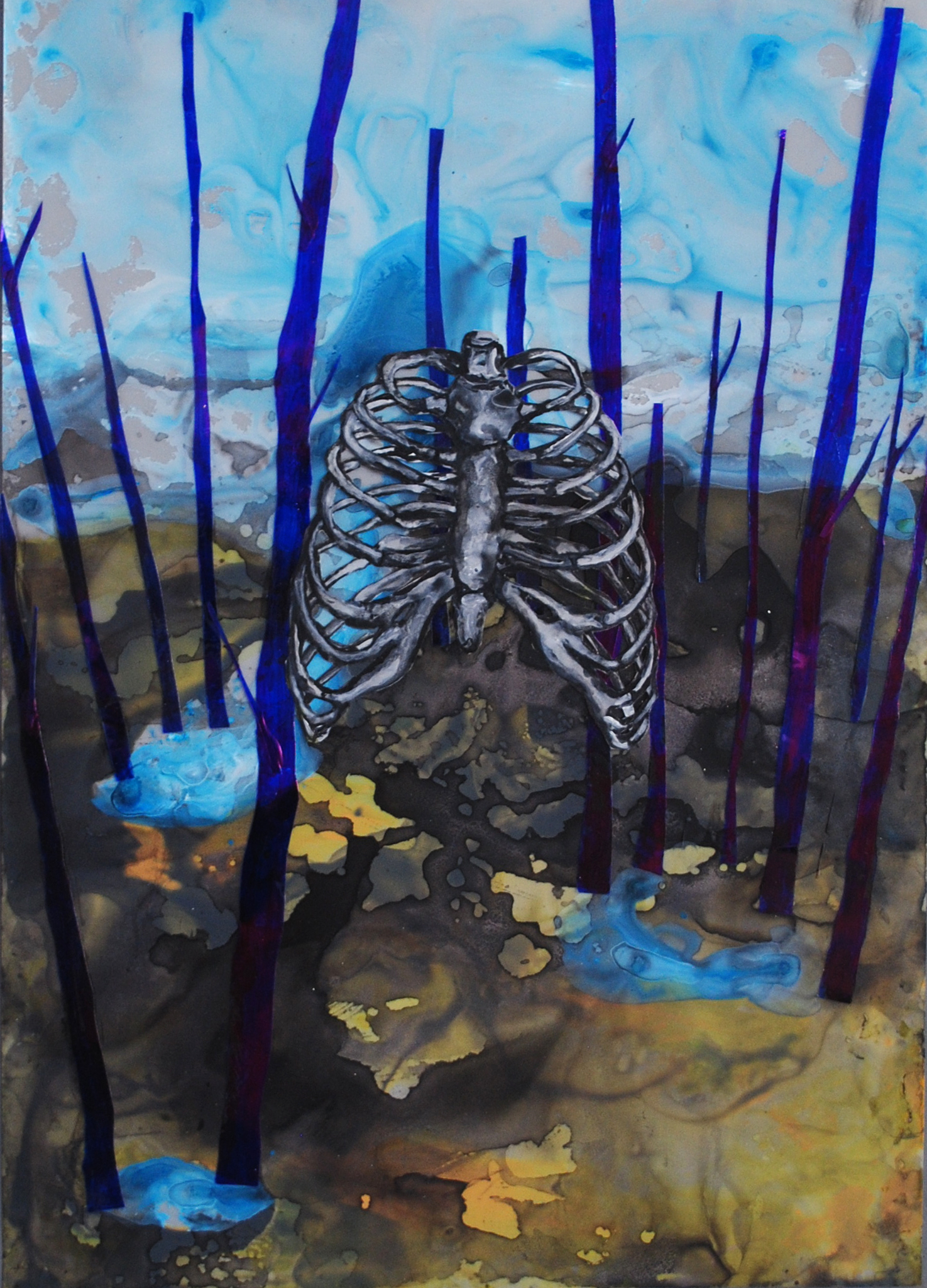 The Thorax, fig. 107 by Amber Reed
How do I submit my work to Coastlines?
Please submit your work electronically. We will only accept the following digital formats: .doc, .docx, .rtf, .txt, and .jpg. Send submission(s) as individual attachments via e-mail to coastlines@fau.edu. Please include your full name, Z number, and FAU e-mail address. Also, don't forget to specify your genre (fiction, poetry, creative nonfiction, visual arts) in the subject line of your e-mail.
Can anyone submit their work to Coastlines?
At this time, we can only publish the work of current Florida Atlantic University students. This means you must be enrolled during the term of submission.
Where do I send my work?
Please e-mail your work to coastlines@fau.edu. We cannot accept postal submissions at this time.
When do you accept submissions?
Coastlines accepts submissions of fiction, poetry, creative nonfiction, and visual arts from April 1st to December 1st each year. Submissions received outside of this period will not be considered for publication.
What does Coastlines look for in a fiction/poetry/creative nonfiction submission?
First and foremost, we look for quality writing; writing that is as engaging as it is technically sound. As there are different editors each year, it is impossible to determine what any particular genre editor's aesthetic agenda will be. In short, you should submit the work you consider your best.
How are submissions to Coastlines chosen for publication?
After we have received all submissions and the submission deadline (December 1st) has passed, author names are scrubbed off of each submission and sent to the appropriate genre editors for review. The editor-in-chief then takes the top choices from each editor and asks them to rank their choices from strongest to weakest. At that point, we usually have material everyone agrees on, and we go to print. In essence, we try to maintain objectivity by withholding the names of authors during our reading period, but still acknowledge that choosing top submissions is often subjective.
Does Coastlines pay contributors for their work?
At this time, Coastlines cannot pay each contributor. However, published works of fiction, poetry, and nonfiction are eligible to win the annual Aisling Award, which comes with a cash prize.