HealthFirst Program
The mission of the HealthFirst Health and Wellness Initiative is to promote an evidence-based wellness-centered, holistic approach to medical student success through curricular innovations, kinesthetic experiences and community engagement.
The overarching goal is to facilitate a pervasive culture of well-being through the education of future doctors in wellness best practices for themselves, their future patients and the community. To this end, we have design a tripartite approach to integrating wellness elements under the pillars of exercise, nutrition and stress-management.
The HealthFirst Initiative approach is to include activities that have three primary targets: the curriculum, the culture and the community through engagement.
Message from the Director of HealthFirst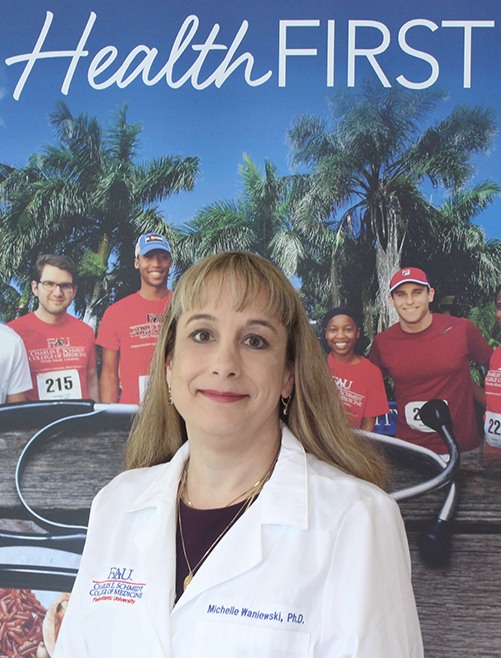 At the Charles E. Schmidt College of Medicine, we are committed to creating a culture that supports and encourages the wellbeing of all students, faculty, residents, and staff. The HealthFirst initiative provides wellness resources and opportunities to engage in activities both within the College and within the Boca Raton Community. To that end, we have partnered with the Peaceful Mind, Peaceful Life Organization, the Palm Beach Medical Society and Farmer's Table in an effort to extend our culture of wellness into the Palm Beach Community and beyond. We welcome any suggestions for content and resources for our website and opportunities for additional collaborative partnerships. It is our firm belief that everyone should value HealthFirst!
Dr. Michelle Lizotte-Waniewski
Director of HealthFirst