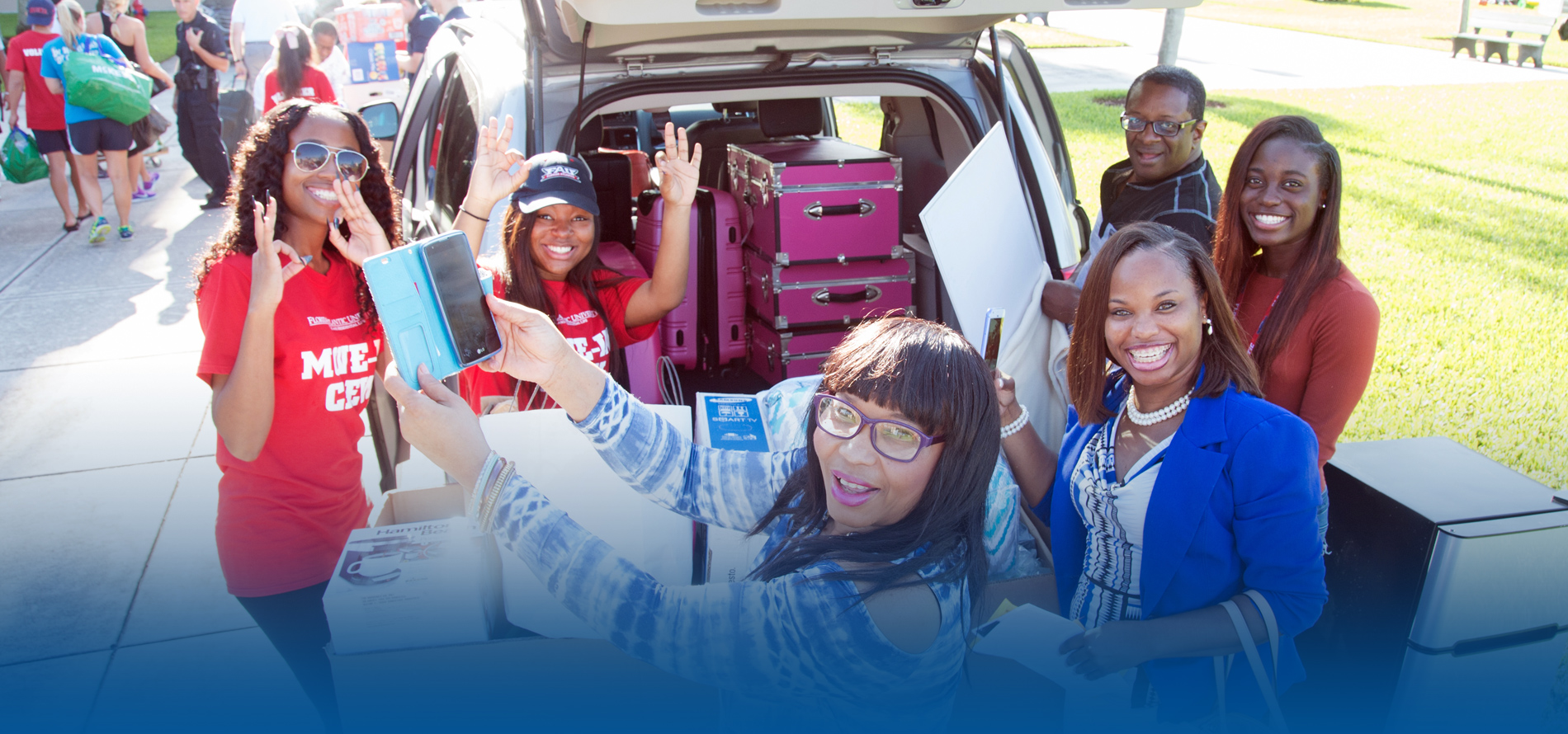 Residential Move-in Information
---
Welcome to Your New Home!
On behalf of the Department of Housing and Residential Education at Florida Atlantic University, we would like to welcome you to Florida Atlantic University. Soon you will be moving into your home away from home. We are very excited to have you staying with us this year, and hope that you will find the answer to many of your questions regarding Move-In.
To get you started, we have compiled the following resources to make your Move-In as smooth as possible.
---
Move-In Dates and Times
Summer 2022
Boca Raton Campus: June 23 - 24
Jupiter Campus: June 23 - 24
Fall 2022
Boca Raton Campus

First Year Students: August 16 - 18
Transfer and Returning Students: 18 - 20

Jupiter Campus 

First Year Students: August 16 - 17
Transfer and Returning Students: 18 - 20
Move-in will happen daily from 9 a.m. - 6 p.m.
Students will be required to complete the Resident Information Card on the housing portal before they can select a move-in appointment.
Students will sign up for move-in time slot on their housing portal. Appointments start each hour.
Students will receive a confirmation email, which will include their selected appointment time.
Please finalize travel plans prior to scheduling an appointment.
---
Day of Move-In
Move-in will be a touchless process. Students will complete all forms online.
Students may bring guests to assist with move-in.

Pets are not permitted. Only certified service animals are permitted.
Residents and their move-in assistants will be expected to follow CDC guidelines and any state, county, or city orders at all times.
All students and helpers have a personal choice to wear face coverings when on campus.

Students have the option to bring their own dolly or hand-truck.
Parking permits are not required on move-in day. Do not park on sidewalks, on the grass or in ADA spaces.
---
Resources
Frequently Asked Questions - A list of the most frequently asked questions regarding move-in, staying in the residence halls, and much more.
Residence Hall Information - Information about each residence hall, their amenities, and things you'll want to know as a resident there.
Campus Map - Navigating a new campus can be challenging, so be sure to check-out the campus map to each residence hall/apartment building, and know where to go on Move-In Day.
Technology Guide - Information on connecting to FAU's internet and streaming on Xfinity. 
---