Residential Curriculum
R

ESIDENTIAL

E

DUCATION

M

ODEL
---
As a member of the Housing and Residential Education community, we encourage all of our residents to get involved within your FAU and residential community. We want you to gain valuable skills that you can use during your college experience and after you graduate. In an effort to help you get involved and gain those skills, your RA and staff in your building will get you connected to campus resources, provide programs and opportunities to engage in all that FAU has to offer. Our Residential Education Model has four focus areas, they are:
STRENGTHEN
Become academically successful through the use of available academic and career resources. Students will gain an understanding of how their coursework, as well as direct and transferable skills, relate to career opportunities and professional goals.
During their time as a resident, students will put themselves on an academic track to graduation and successful post-graduation life.
ENGAGE
Learn to appreciate the value of being an FAU student and recognize they are part of many communities. Through participating in their communities, students will learn to take responsibility for their actions and understand how their actions affect their community.
During their time as a resident, students will find a connection at FAU.
EXPLORE
Explore their values and beliefs through learning about self-management including financial, physical, and emotional well-being. Students will evaluate and refine their decision-making process to implement healthy habits.
During their time as a resident, students will reflect on past experiences to inform their future.
DEVELOP
Learn aspects of identity, diversity, and inclusion as it pertains to individual, community, and societal interactions. Students will examine current events in the local, national, and international level. Through interpersonal and cross-cultural conversations, students will develop skills to properly advocate for others and themselves.
During their time as a resident, students will learn the skills to become global citizens.
THIS IS HOW OWLS DO IT
---
We will be offering incentives for you to get and stay involved in the Residential Education Model (REM). At the end of each semester we will be doing giveaways for students that participate in REM. Examples of ways to get involved in REM are attend convocation, go to a floor dinner, attend an athletic event, and attend an internship fair! Make sure that you sign up in Owl Central (fau.edu/getinvolved) and talk to your RA for more details.
Owl Chats
Owl Chats are guided conversations between Resident Assistants and residents. RAs are provided with specific themes that they are encouraged to discuss with residents to ensure they are doing well in school, getting involved on campus, taking care of their wellbeing, and exploring new cultures.
Bulletin Boards
Resident Assistants update these crucial resources once per month with structured material designed by Professional Staff. Students are encouraged to periodically check their floors Bulletin Board to ensure they are up to date on resources, events, updates, etc.
Community Events
Resident Assistants plan two Community Events per semester, and these offer a wonderful opportunity to residents to come together to meet other students in their community or at a minimum, get some free food!
Building Wide Traditions
Each Residence Hall's Community Council plans two Building Wide Traditions per semester. These events are large scale events or initiatives that revolve around a common theme and provide residents and opportunity to engage with their community leaders.
TIMELINE
---
Fall Semester: First-Year Experience    
Fall Semester: Upper-Class Experience  
RESIDENTIAL EDUCATION
---
Residential Education offers an unparalleled level of access to the FAU experience. Our staff provides individualized engagement through peer-to-peer interactions so that each resident will be supported through an expanded network leading to graduation.
Leadership Opportunities
Resident Assistants
Community Councils
Resident Student Association (RSA)
National Residence Hall Honorary (NRHH)
Residential Educational Programming Specialists (REPS)
Safety
24/7 Main Desk operations
Swipe access only entrances, some with floor only swipe access
Three layers of on-call emergency response system
Resources
Get Wise!
Academic Outreach
Resident Assistants
Business and Professional Woman's Scholarship House
Resident Student Association
We are the advocates, programmers, and provide guidance for the students of the residence halls. Don't worry there are plenty of spots, jobs, and volunteer positions for you to join us! Every year we are allocated money from both the Department of Housing and Residential Education and Student Government. With these funds we put on various programs for the residents to attend! We also take all your comments, questions, and concerns to the department for them to be addressed! But most of all we are here to make your transition into your new living arrangements enjoyable and unforgettable.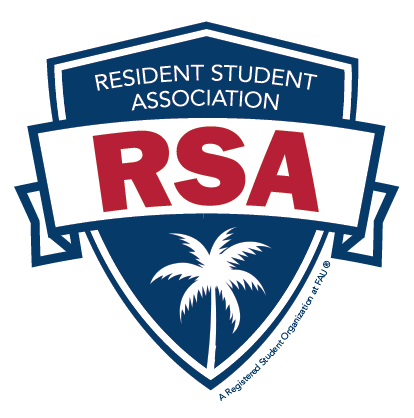 National Residence Hall Honorary
NRHH is a premiere honorary organization dedicated to recognizing the top 1% of leaders living in the residence halls. NRHH acknowledges those leaders who always go above and beyond the call of duty making their collegiate experience living in the RESIDENCE HALL more than living in a "dorm". NRHH was founded on the four pillars, in which each member strives to achieve through excellence in SCHOLASTICS, role models of SERVICE, bestowals of RECOGNITION, and exercises of LEADERSHIP.