FAU AMONG 'U.S. NEWS'' 2023-24 'BEST GRADUATE PROGRAMS'
by Debbi Johnson-Rais |
Tuesday, Apr 25, 2023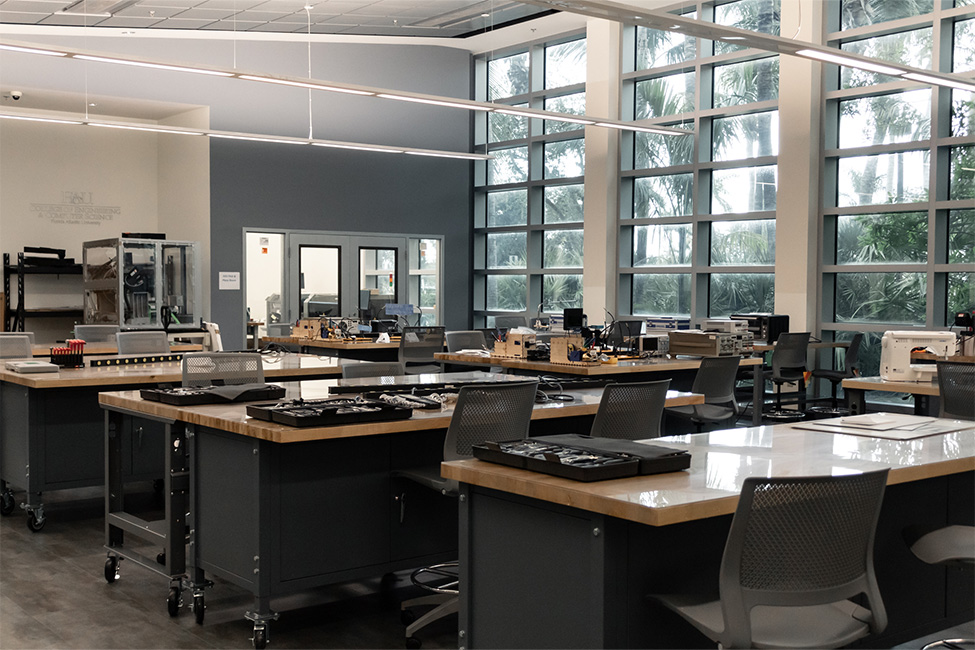 ---
For the first time in history, the FAU College of Engineering and Computer Science is ranked as a College by the US News and World Report Graduate Rankings and went straight to the top 100 among public universities (rank 99).
Each year, U.S. News' ranks professional school programs in business, education, engineering, law, medicine, and nursing, including specialties in each area. 
Graduate School rankings are based on both expert opinions on programs and statistical indicators. In the ranking evaluations for Engineering, 50% of the score is determined by research. In particular, 30% of the score comes from total research expenditures and 20% is determined by average research expenditures per faculty. 
According to FAU's Interim Provost, Michele Hawkins, Ph.D., this improvement is a testament to how FAU continues to meet the needs of our region and state as it prepares its students for the workforce.  
The U.S. News & World Report rankings are a critical tool in helping prospective students research course offerings and weigh schools' attributes. The information can help applicants compare schools based on various factors such as student to faculty ratio, job placement and affordability.