Michael Forrest Spotlight
by Debbi Johnson-Rais |
Thursday, Mar 16, 2023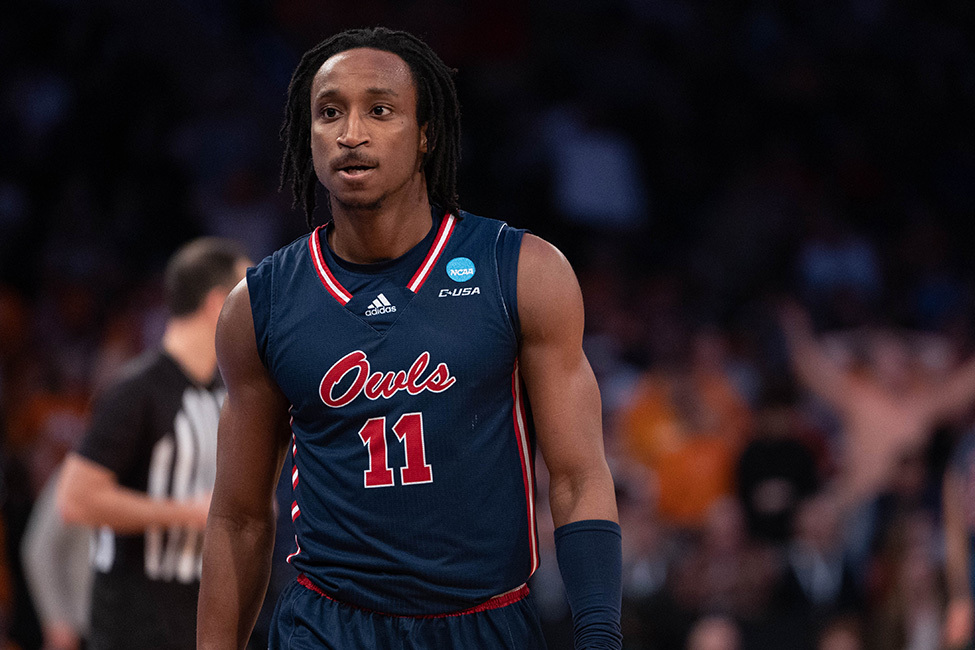 ---
Michael Forrest, a senior in Mechanical Engineering in the College of Engineering and Computer Science from Lauderhill FL, just completed his final semester as a guard with the FAU's Men's Basketball Team. The team has seen its greatest season in program history, and Michael has been at the heart of it all.
Forrest was brought to FAU by Coach Dusty May, when a visit to FAU in April of 2018 sealed the deal in his decision to attend. Coach May spoke of Michael's energy, grit, and toughness as his most notable contributions to the team, characteristics also necessary for success in his academic career with the College of Engineering and Computer Science.
Within the College, he is known to be reserved but committed to his academics, famously missing practice before the Final Four game to attend an Engineering Design class. His final project with his Senior Design team is entitled "Automated Retrieval System" and will be exhibited at the Senior Design Showcase to take place on Wednesday, May 3rd from 4-7 P.M. in Gangal Hall.
The College of Engineering and Computer Science wishes to congratulate Michael on his contributions to the College and Florida Atlantic University and commend him for his leadership in both athletics and academics. Best of luck to him in his future endeavors.