FAU Broward Campuses News
FAU's Human Powered Submarine Team to Compete in European Races
by Dr. Siddhartha Verma, Ph.D. Ocean and Mechanical Engineering |
Friday, Jul 01, 2022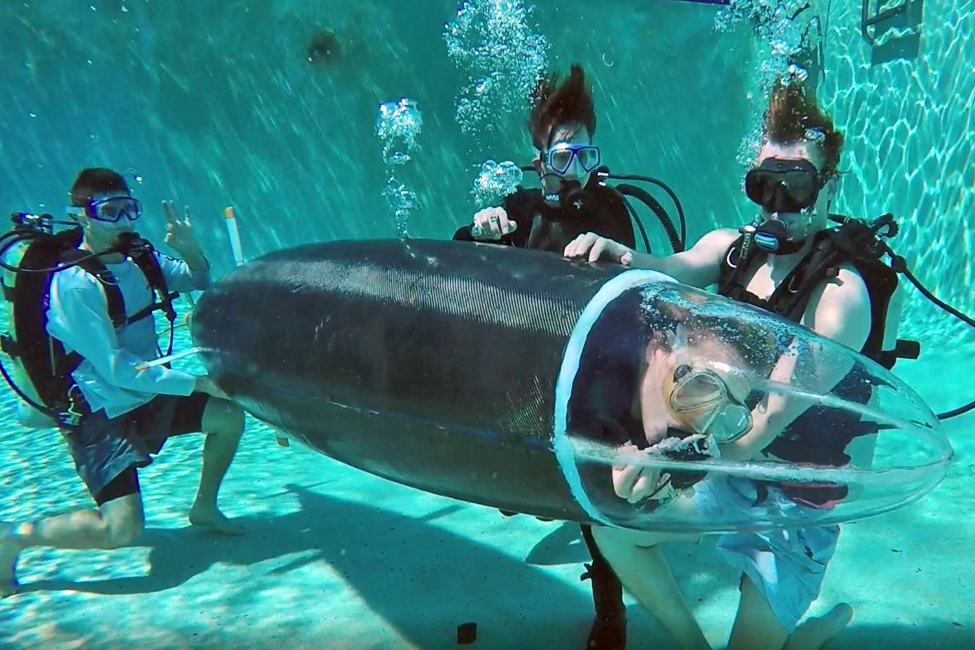 ---
Florida Atlantic University's Human Powered Submarine (HPS) team will be travelling to England in July 2022 to take part in the European International Submarine Races (EISR). The HPS members will compete against teams from various universities around the world in the 11-day event, in competitions that will test various characteristics of the teams' submarines, including speed and maneuverability. Such international races were pioneered by FAU in 1989, and the university's team has competed regularly in the races ever since, gathering several prizes and speed records along the way.
A Human Powered Submarine is ordinarily comprised of a main hull, various control surfaces, and complex internal mechanical systems, which are all operated manually by a 'pilot' pedaling onboard. All these systems are designed and built primarily from scratch by the students, with guidance and support provided by technical staff and faculty in the Ocean and Mechanical Engineering Department at FAU.
The club members are also actively engaged in fundraising activities with private benefactors and prominent defense-related companies, which provides essential support for the team's participation in the races. For attending the 2022 EISR event, the students were able to raise the necessary funds through generous donations by the Link Foundation ($10,000 raised), and by Dr. David J. S. Nicholson ($15,000 raised) who is the Chairman and Founder of the Stiles-Nicholson Foundation.