PUBLIC ETHICS ACADEMY HONORED BY PALM BEACH COUNTY
Monday, Mar 19, 2018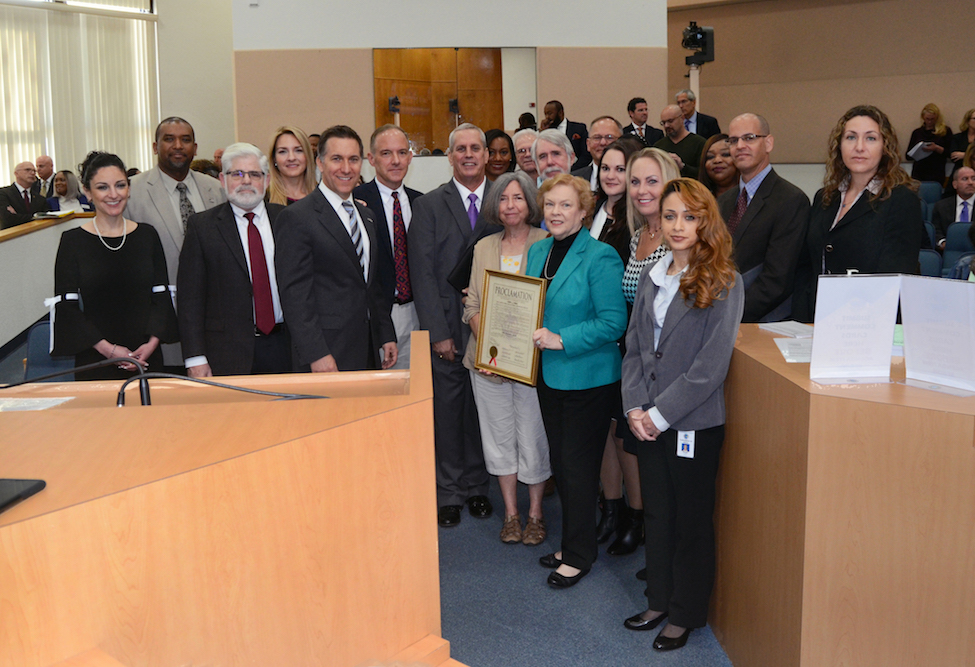 ---
The Public Ethics Academy within the School of Public Administration in the College for Design and Social Inquiry at Florida Atlantic University has been honored by the Palm Beach County Commission with a proclamation naming April "Ethics Awareness Month."
"Having the Public Ethics Academy recognized by the Palm Beach County Board of County Commissioners as a part of the ethics partnership in Palm Beach County shows just how strong FAU's community engagement has become under President Kelly's leadership," said Peter Cruise, Ph.D., executive director of the Public Ethics Academy.
The Public Ethics Academy was first organized by FAU in 2009 to research ethics and provide training for local government agencies. Cruise was appointed executive director of the Academy upon its re-launch and was recently appointed to the Palm Beach County Commission on Ethics for a four-year term.
For more information on the Public Ethics Academy at FAU, visit cdsi.fau.edu/spa/pea/. 
-FAU-