ALLISON FORSTER '17 ALUMNUS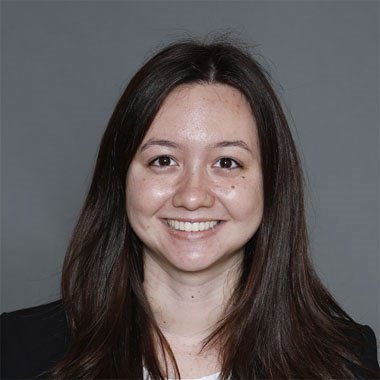 ---
Monday, Jun 10, 2019
MAJOR: History
DEGREE:Bachelor of Arts in History
CURRENT STATUS: Law student at Stetson University College of Law.
FIRST JOB: My first job was as a work-study office assistant for the History Department.
BIGGEST CHALLENGES: One of my biggest challenges is figuring out which field of law I want to practice in. I am really interested in using my law degree to help people, whether as a criminal prosecutor or as a civil litigator.
BEST FAU MEMORY: One of my favorite memories was visiting the archives in the Wimberly Library as part of Dr. Shannon's Historical Methods class. Exploring the archives and viewing historical documents was a memorable experience and something that not a lot of other college students get to do. In addition, two of my favorite classes were Dr. Hanne's Modern Middle East class and Dr. Kanter's Modern Ireland class. I learned a lot in both of these classes on topics that I did not previously know much about and I still enjoy learning more about these subjects.
WHY DID YOU MAJOR IN HISTORY?:
I knew coming into college that I wanted to go to law school and become a lawyer. With this in mind, I wanted to major in something that would help me develop my research and writing skills. Also, the variety of topics that are available as history classes is great. Whether I wanted to learn about Nazi Germany or the U.S. Civil Rights Movement, I could pick and choose what areas of history interested me the most.
WHAT DID YOU ENJOY ABOUT IT?: I always enjoyed the class discussions because being able to have a discussion with the professors and fellow students taught me to appreciate other people's views and taught me how to better express my own thoughts as well.
WHAT DO YOU CONSIDER THE VALUE OF A HISTORY DEGREE?: The value of a history degree is that it gives you the skills to be an objective and analytical thinker. Knowing how to take vast amounts of information, make connections, and see its significance are all valuable skills. Understanding diverse areas of history has also made me a better "global citizen" and more empathetic to and respectful of different cultures.
HOW ARE YOU USING YOUR HISTORY DEGREE? WHAT ROLE DID THE DEPARTMENT PLAY IN YOUR CARREER?:
I am building upon the research and writing skills I gained as a history major while now in law school. I know that the skills I developed at FAU will follow me into my career as a lawyer. Again, the fact that all of my history courses had a discussion component taught me how to discuss topics with civility which has helped me tremendously in law school and in life more generally.
FAVORITE BOOK: Howards End by E.M. Forster, The Things They Carried by Tim O'Brien, and Notorious RBG: The Life and Times of Ruth Bader Ginsburg by Irin Carmon and Shana Knizhnik.
PERSONAL: When I am not studying, I like to watch true crime documentaries, practice speaking Spanish and spend time with my family.