PAUL PETER PIECH
Activist Prints from the 1970s and '80s
Oct 1, 2020 - Jan 15, 2021
Guest Curator: 
Ashley Utley and Daniela Andrade

Related Exhibitions:
Political Pandemonium: Presidential Pop Culture from 2008 Through 2020; Why Shouldn't We Talk About These Things at the Table?: A Community Based Conversation with South Florida Artists; "I'm Not Bad, I'm Just Drawn That Way" The American Woman in 100 Years of Ephemera
Media Packet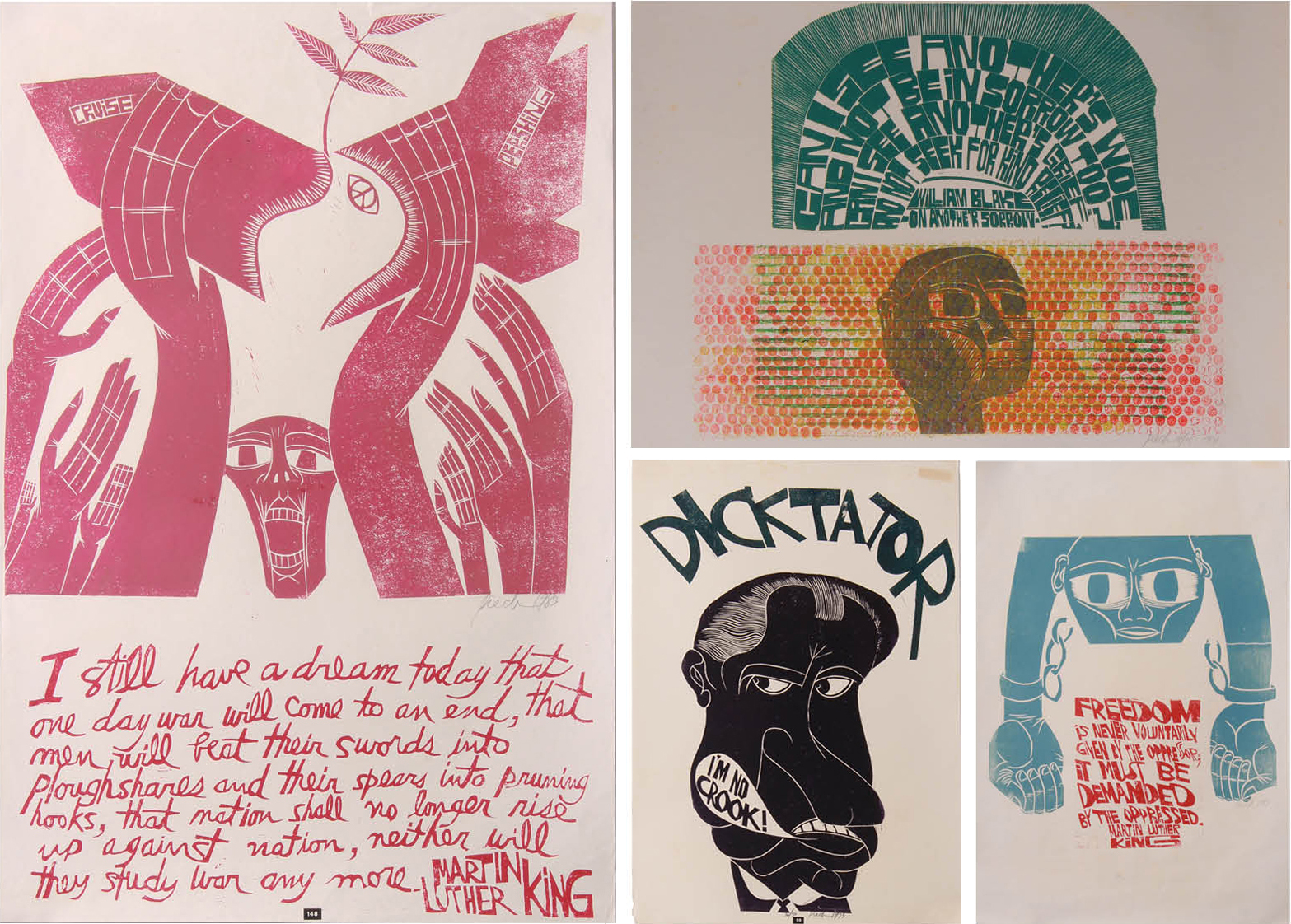 Artist: Paul Peter Piech
This exhibition is part of "A Four Exhibition Look at Our Past, Present and Future Politics," a suite of exhibitions on the occasion of the 2020 presidential election. Like the other exhibitions in the series, the Paul Peter Piech exhibition resonates with the current social and political moment that is America in 2020.
Images (clockwise from top left): Paul Peter Piech, I Still Have a Dream, Martin Luther King Jr., 1983 Linocut print, 28 ¾ x 19 ¼ inches; Paul Peter Piech, Can I See Another's Woe, William Blake, 1971 linocut print, 17.75 x 25.25 inches; Paul Peter Piech, Dicktator, 1973 linocut print, 22/50, 23 x 16.25 inches; Paul Peter Piech, Freedom Never Voluntarily Given, MLK, 1983 linocut print, 30 x 20 inches.

Reproduced with kind permission from the Paul Peter Piech Estate.