Me, Myself & I
November 5, 2004 - January 29, 2005
Schmidt Center Gallery
Curators: W. Rod Faulds, Paul Laster, and Renée Riccardo
Media Packet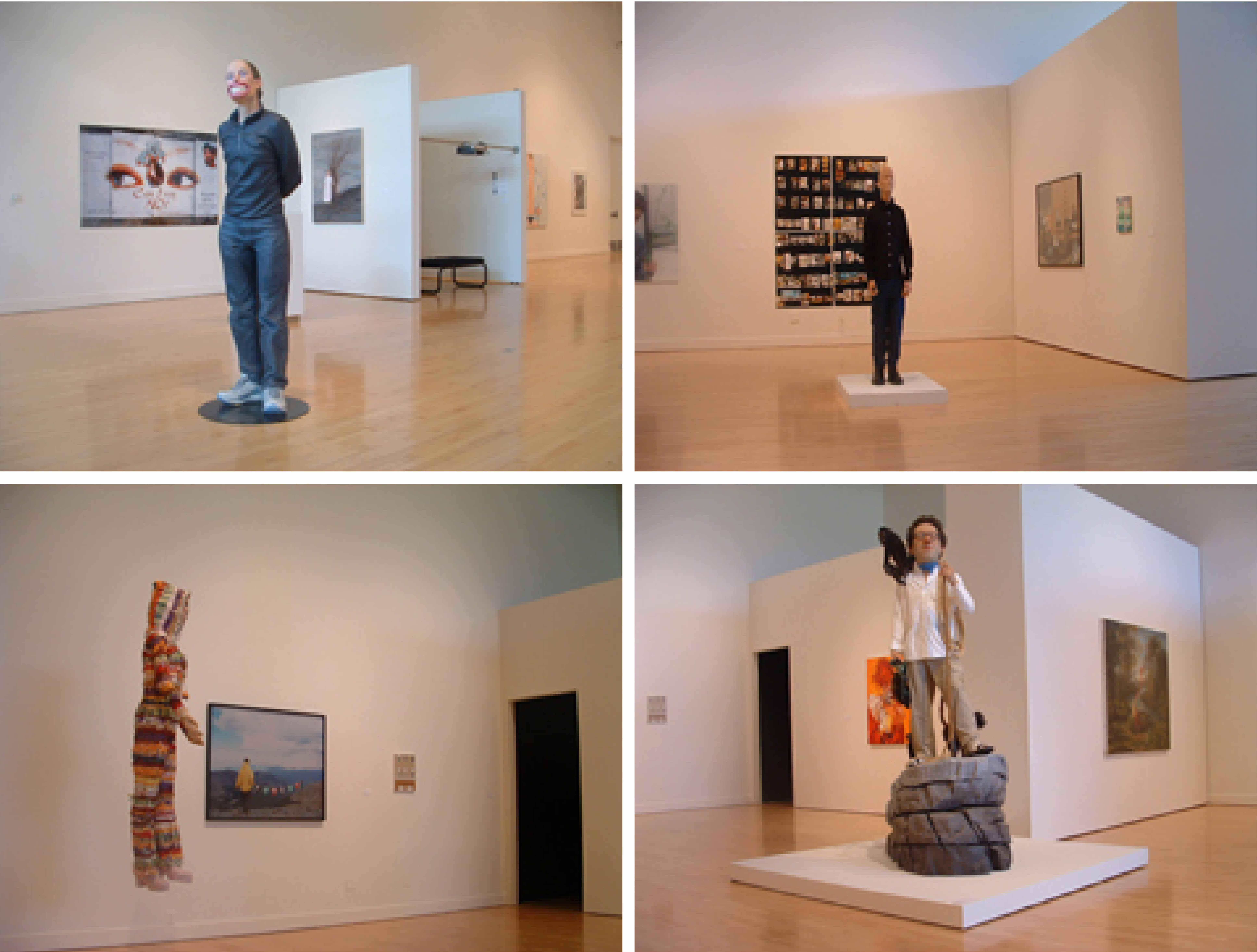 Artists in Exhibition: Derrick Adams, Natalia Benedetti, Slater Bradley, Meg Cranston, Megan Cump, Richard Dupont, Anthony Goicolea, Julie Heffernan, Zhang Huan, Sofia Hultén, Carol Irving, Sissel Kardel, Shin-il Kim, Nikki S. Lee, Nina Levy, Tony Matelli, Annu Palakunnathu Matthew, Dave McKenzie, Paul Ramirez Jonas, Jessica Rohrer, Aïda Ruilova, Tomoko Sawada, Diana Shpungin & Nicole Engelmann, Guy Richards Smit, Josh Smith, Zak Smith, Mickalene Thomas, Mette Tommerup, Ken Weaver and Sherry Wong.
"Me, Myself & I" presents a lively selection of contemporary work made over the past five years by a group of emerging and recognizable artists who are investigating the historically rich realm of self-portraiture. They confront issues of self-identity and transformation, appearance and role-playing, race and gender, and reality and myth as both the subject and the creator. 
Guest curators Paul Laster and Renee Riccardo are former adjunct curators of photography at P.S.1 Contemporary Art Center in New York. Laster is art editor at flavorpill.net, senior editor at "Art Asia Pacific" and a contributing writer at "Art in America" and "Tema Celeste." Riccardo is an independent curator and consultant who directed ARENA, a gallery exhibiting emerging artists from 1991-2003. She founded ARENA Projects in 2004 to organize exhibitions for galleries and institutions. 
Images (clockwise from top left): of installation views with the following artists' works viewed led to right within each frame: Annu Palakunnathu Matthew, Nina Levy, Sherry Wong; Anthony Goicolea, Carol Irving; Slater Bradley, Zak Smith, Richard Dupont, Zhan Huan; student/community audience.