The Graphic Imperative
International Posters for Peace, Social Justice & The Environment, 1965-2005

November 9, 2006 - January 27, 2007
Schmidt Center Gallery
Curators: Laura Moody, Elizabeth Resnick, Chz Maviyane-Davies and Frank Baseman
Related Exhibitions: Graphic Noise: Art at 100 decibels
Media Packet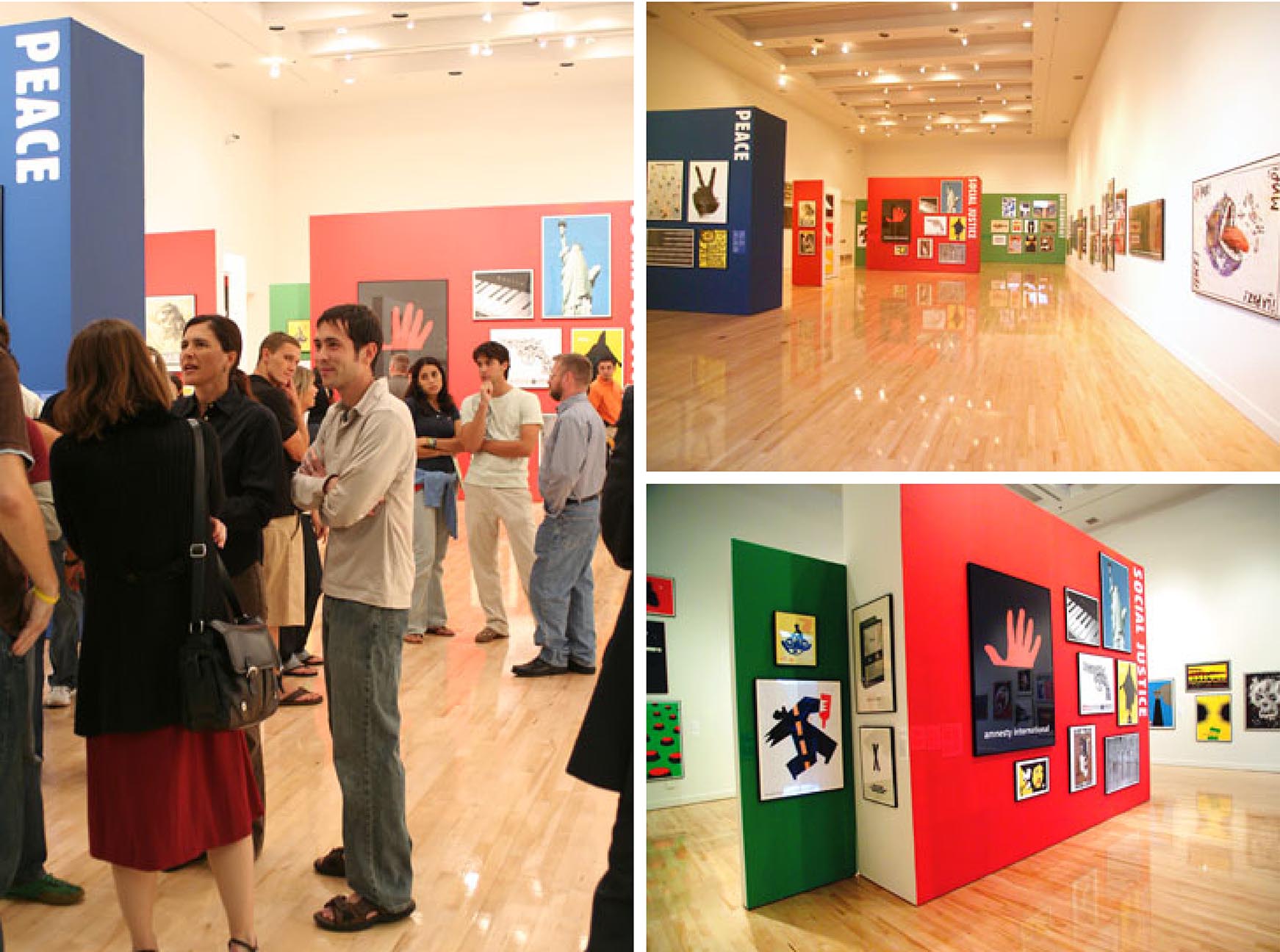 Artists: Alexander Faldin, Luba Lukova, Seymour Chwast, Lorraine Schneider, AES Group, and Andrew Lewis amongst many others.

The Graphic Imperative is a traveling exhibition of 111 posters from around the world organized by the Massachusetts College of Art and Philadelphia University.  The strong statements and design of these posters address such issues as racism, war, the importance of voting and conservation.  Words (in a variety of languages) are incorporated into some of he designs created by artists from Russia, Japan, the United States, Israel, the United Kingdom, South Korea, Turkey, Cuba, Finland, France, China, and others.  The Graphic Imperative was presented concurrently with Graphic Noise: Art at 1,000 Decibels a traveling exhibition of over 400 posters from the Museum of Design Atlanta that featured contemporary concert posters.


Images (clockwise from top left): Opening at the Schmidt Center Gallery; two installation views of the Schmidt Center Gallery.