Dr Shermeen Yousif receives a Tech Fee Grant for the Environmental Design Research at the School of Architecture
Tuesday, May 16, 2023
---
Dr. Shermeen Yousif has recently received a Tech Fee grant ($70,000) to fund environmental design research at the School of Architecture. Such research will be conducted within the Environmental Design and Natural Materials (EDNM) Lab, directed by Dr. Yousif. The lab is located at the School of Architecture, FAU Ft. Lauderdale campus, in a strategic location near industry and practice. The EDNM lab is supported by our school director, Dr. Joseph Choma, and represents one of three research labs recently established at our school of architecture. The lab is also receiving PhD students in the fall of 2023, within the Design, Aesthetics, and the Arts track, of the PhD in Comparative Studies program at the Dorothy F. Schmidt College of Arts and Letters at FAU.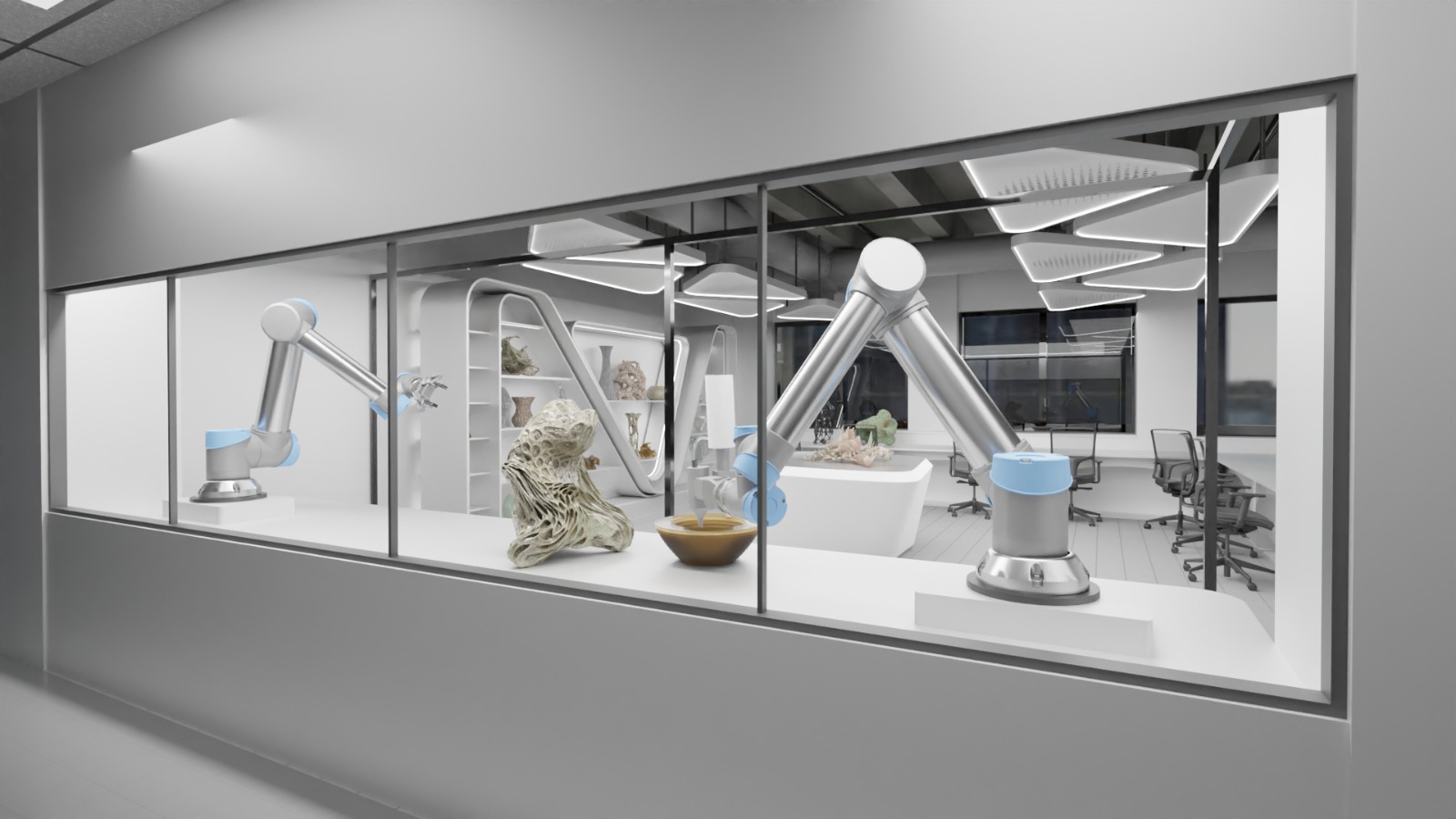 The FAU School of Architecture is currently in the midst of a radical transformation of its pedagogical approach for the professional Bachelor of Architecture program. We, as a school, are invested in shaping a more sustainable future for the built environment. In order to advance the discourse of architecture, innovative research methods need to be combined with professional practice constraints. Teaching through research and research through teaching have become our new pedagogical model. One of these new research laboratories for teaching is the Environmental Design and Natural Materials Lab, which will explore new material innovations in biopolymers, combined with natural daylighting and energy simulations, to prototype environmentally-driven façade applications using robotic fabrication. Students will not only learn about emerging materials but also create new materials that can meet the growing demand for reducing the carbon footprint of how we build.
Robotic fabrication facilities have become ubiquitous teaching instruments within architecture programs. At the school of architecture, we will not only focus on digital fabrication but also use these cutting-edge tools to assist in the advancement of environmental design and natural material innovation. This is especially important in South Florida, where climate adaptation is a necessity. We need to prepare future architects to be able to not only design sustainable buildings but also have a deeper understanding of materials in general. Engaging with robotic fabrication will expand our curriculum and provide the academic support required for the students' success.