FAU Broward Campuses - Faculty Spotlight
Dr. Colin Polsky
Monday, Mar 01, 2021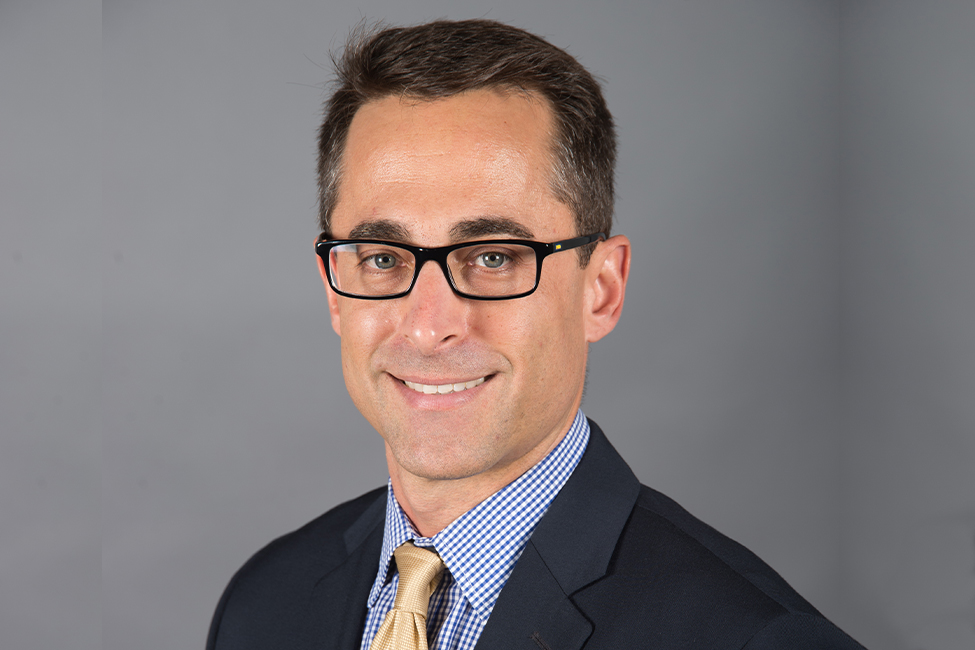 ---
Director | FAU's Center for Environmental Studies
Dr. Colin Polsky serves as the director of the Florida Atlantic University Center for Environmental Studies (CES) with the vision of improving Florida's sustainability through research, education and outreach on coastal resilience, wetlands ecology, and sustainable energy. Dr. Polsky is an environmental social scientist whose research and teaching examines how people create, perceive, and respond to U.S. climate vulnerabilities. His interdisciplinary training is in mathematics, humanities, French, geography, and science and international affairs (from U. Texas, Penn State, and Harvard).
Dr. Polsky serves on the Broward County Climate Change Task Force, and is a member of the Greater Fort Lauderdale Chamber of Commerce, to engage and collaborate with the government and business sectors on resiliency efforts. He is a regular featured expert guest speaker to provide accessible accounts of the science and solutions associated with sea-level rise. His responsibilities include program building, both within and across university departments; fundraising from public and private foundations; staffing diverse and multi-generational teams; and communicating with varied audiences for both persuasive and reporting purposes.
Dr. Polsky and his research students are involved in numerous research projects that include the National Academy of Sciences (NAS) Gulf Research Program Why Location Matters: How Smarter Decision-Making by Renters and Homebuyers will Increase Coastal Resilience; FEMA/FDEM Watershed Project; Florida Sea Grant, Salty Urbanism Adaptation: Using Natural and Nature-Based Features to Enhance Ecosystem Services and Quality of Life in Response to Sea-Level Rise; and the Neighborhood Resilience Mapping Initiative Research Collaboration with Heron Bridge Education, LLC, in the Estates of Fort Lauderdale Community.
In early March 2021, CES will launch Home and High Water, a podcast that presents recent research projects to the general public. "As coastal resilience researchers, our job is to witness and study how people affect climate, and vice versa. What are the stories behind the research papers?" said Cameron Peters, a multimedia producer for CES. "Home and High Water uncovers how we live, adapt, and thrive in a changing environment. Dive into the science of coastal resilience with our diverse team of social scientists, geographers, architects, engineers, economists, and environmental scientists. We will explore stories that will take you from a flooded neighborhood street in urban South Florida to Georgia's salt marshes."
The first podcast episode features the Estates of Fort Lauderdale research. Peters shares a video of the CES Neighborhood Resilience Mapping Initiative and the photo documentary workshop CES held with the Estates of Fort Lauderdale in Fall 2020.
CES Researcher Richard Jones is mainly focused on the FDEM and the Florida Sea Grant Salty Urbanism research, helping the greater FAU team to finish up the former and transitioning to deeper involvement in the latter.
"Back in 2019, researchers at CES and other FAU units such as Civil Engineering, Geosciences, and Architecture were contracted by the Florida Department of Emergency Management (FDEM) to find ways for Florida communities to reduce their flood insurance premiums and flood risk generally," said Jones. As a culmination of those two years of research the team produced two watershed master reports linking together disparate watershed policies and modeled flood risks for south Florida in an approach unlike any previous effort to date. Thanks in part to the work of CES researchers, these reports could potentially help Florida communities reduce their flood insurance premiums through the National Flood Insurance Program's Community Rating System, he said.
"The only way forward for the South Florida metropolis given the reality of sea-level rise is through acceptance of the need to plan and redevelop for an urban lifestyle that lives with water regularly flooding the landscape", Jones said. "By leveraging a transdisciplinary framework of urban design, architecture, civil engineering, and ecology, Salty Urbanism is an evolving framework that seeks to shift the paradigm of urban planning in coastal South Florida toward not only adapting the landscape for sea-level rise but to have it thrive. Utilizing and taking inspiration from the natural resilience of native, coastal ecologies, Salty Urbanism provides a menu of redevelopment options that will help make areas along the New River even more livable despite a future where tidal saltwater is pervasive throughout the landscape and all aspects of life."