FAU Broward Campuses - Alumni Spotlight
Matthew Celmer
Friday, Jan 01, 2021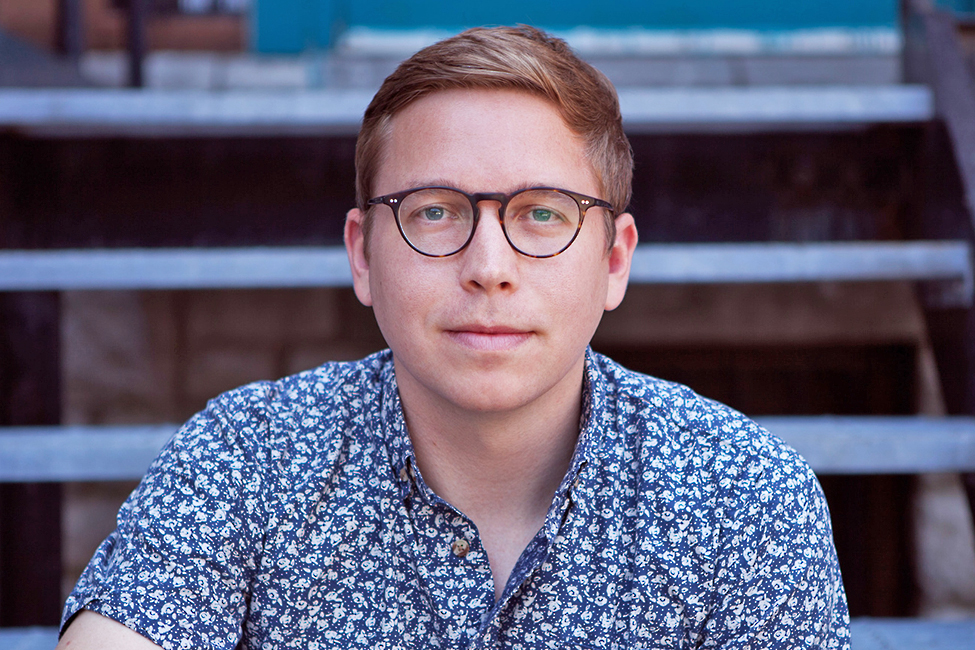 ---
Architecture | Class of 2010
After spending several years teaching at two universities and working at four New York City architecture firms, FAU Alumni Matthew Celmer decided that he was ready to launch his own practice, MCV Architecture, based in Brooklyn, New York. "I embarked on this new challenge [in early 2020]. I hope my firm will be the foundation for the rest of my career," he said. Celmer graduated in 2010 from FAU's School of Architecture, Dorothy F. Schmidt College of Arts and Letters with a Bachelor of Architecture. He became interested in establishing his professional career in New York City while a student during a two-day field trip with Associate Professor Dr. Jean Martin Caldieron.
"The excitement of this trip drove me to apply to graduate school at Columbia University in New York," Celmer said. He was accepted to the program in 2011 and in "an exciting year and a half" completed his M.S. in Advanced Architectural Design and received the Lucille Smyser Lowenfish Memorial Design Prize. "My long-term goal was always to start my own architecture firm but I knew I needed more professional experience," Celmer said. "Over the next seven years I worked at four architecture firms in New York City. I was always interested in seeing how different firms operated based on their size and type of work they pursued." In 2016 Celmer completed his architecture registration exams and became a licensed Architect in the state of New York.
In tandem with his professional development Celmer was also interested in teaching architecture and design at the university level. In 2016 he accepted his first teaching position at the City University of New York's New York City College of Technology and two years later in 2018 he began teaching at the Syracuse University School of Architecture. "While at Syracuse I was given the incredible opportunity to work with students at all levels from introductory design courses to final thesis projects," Celmer said.
The collection of these experiences is what led Celmer to found his own firm, MCV Architecture, based in Brooklyn, New York. "It's exciting to embark on this new position as the head of my own architecture firm," Celmer said. "The most rewarding aspects are having the opportunity to work closely with others and to provide services that will potentially improve their lives through architecture. This role allows me to wear many hats including design, construction administration, marketing and business development."
Celmer credits FAU for giving him the foundation he needed for his career. "When I started at FAU I had a minimal understanding of what architecture was but the five years I spent in the School of Architecture changed my life trajectory and gave me a deep belief and commitment to the profession of architecture," Celmer said. "The school taught me how to be independent, self-driven and self-sufficient which are the most important characteristics for running your own architecture business."
Celmer's advice for current School of Architecture students? "I have always tried to find balance between conceptual ideas and technical ability." Celmer said. "My pragmatic recommendation would be to take history/theory as seriously as structural engineering or construction courses. Showing a breadth of skills and interests in your design portfolio can go a long way when first entering into the profession."
Celmer says the architecture profession sits at the intersection of many important issues including climate change, racism, economics, policy and social equity. "I think it's imperative in this profession to engage directly with these critical issues and to seek new ways to use the skills we learn at the university," he said.
In his limited free time, Celmer loves to read fiction and non-fiction literature, listen to podcasts, watch documentaries and visit art museums. "I'm currently reading The Color of Law: A Forgotten History of How Government Segregated America (Liveright, 2018) by Richard Rothstein and listening to The Daily Podcast by The New York Times."