Into the Woods
Theatre Show Tickets:
Single tickets: $25
All students $12
FAU faculty, staff + alumni $15
Festival Rep Packages:
2 Shows: $40
3 Shows: $60
4 Shows: $80
Groups
Groups for theatre shows (15+) : $16
Groups for concerts (15+) : $16
For group tickets, please call 561-297-6124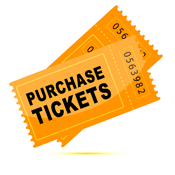 Click here to purchase tickets online
For tickets by phone, call 1-800-564-9539.
If you need reasonable accommodation to fully participate in this event, please contact the Dept. of Theatre and Dance at 561-297-3810 or TTY Relay Station 1-800-955-8770. Please make your needs known as soon as possible to allow for sufficient time for effective accommodations, preferably by June 3.
Join the Festival Rep Conversation!
Into the Woods
by Stephen Sondheim and James Lapine
The winner of several Tony Awards, including Best Score and Best Book, "Into the Woods" is one of Stephen Sondheim's most popular and enduring musicals. This beautiful and entrancing tale of magic blends familiar fairy tales like "Little Red Riding Hood," "Jack and the Beanstalk," "Rapunzel," and "Cinderella," following the story of a baker and his wife as they try to undo a witch's curse that has left them childless.
Musically sophisticated, "Into the Woods" offers audiences a lush and exciting celebration of life that reminds us that our actions have consequences, our lives are interdependent, and that our interdependence is our greatest strength. Winner of best revival awards in 2002 and 2011, "Into the Woods" is a sure fire crowd-pleaser!
Studio One Theatre, FAU Boca Raton
June 30 – July 30 | Studio One Theatre, FAU Boca Raton
| | |
| --- | --- |
| Fri., June 30, 7 pm | Sat., July 15, 2 pm |
| Sat., July 1, 2 pm | Sat., July 22, 7 pm |
| Sat., July 1, 7 pm | Sun., July 23, 2 pm |
| Sun., July 2, 2 pm | Fri., July 28, 7 pm |
| Sat., July 8,  7 pm | Fri., July 28, 7 pm |
| Sun., July 9, 2 pm | Sat., July 29, 2 pm |
| Fri., July 14, 7 pm | Sat., July 29, 7 pm |
| Sun., July 30, 2 pm | |