Alumna Awarded for Clearwater Drug Trafficking Investigation
Friday, Jan 14, 2022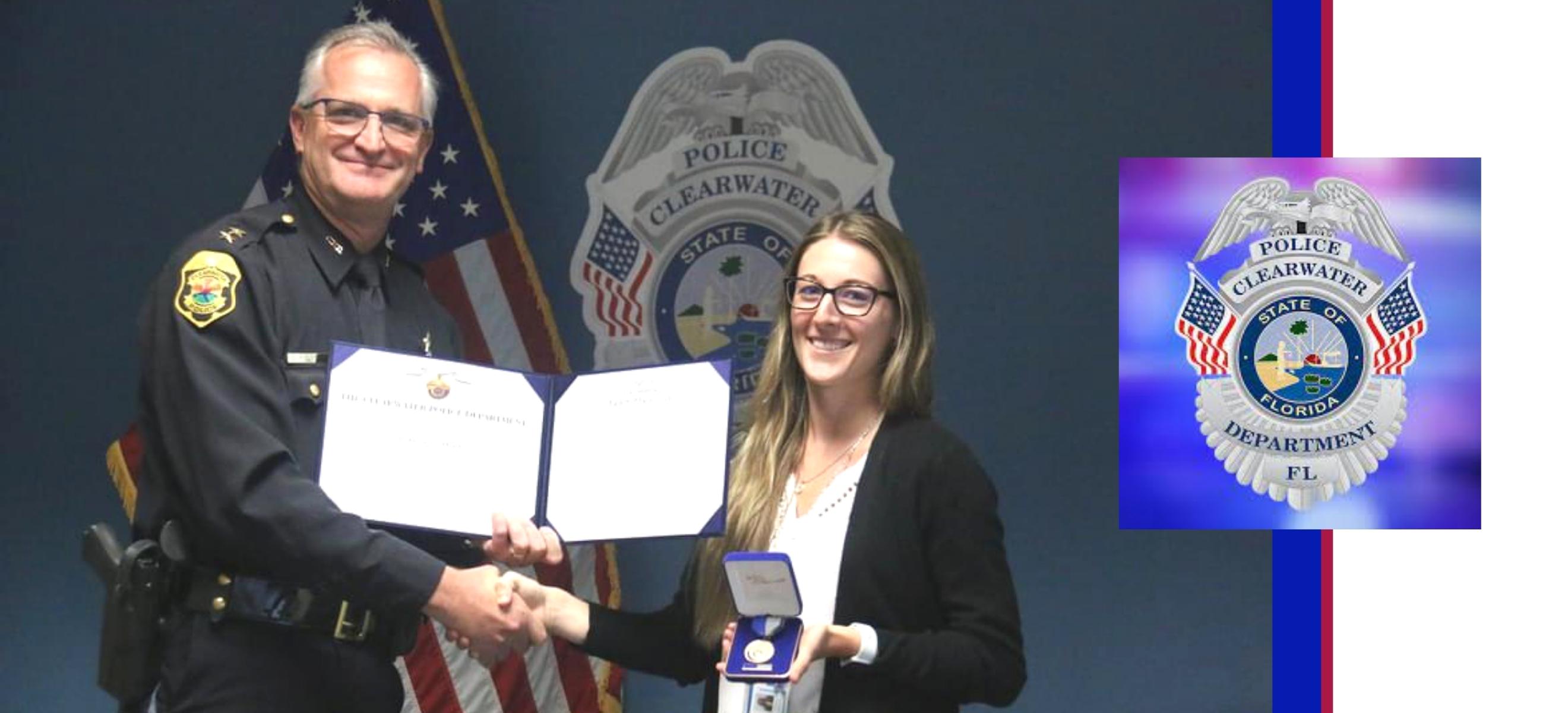 ---
FAU dual alumna Hannah Hodges recently received the "Award of Excellence" from the Clearwater Florida Police Department for providing invaluable analytical support during a long-term investigation involving a drug trafficking operation. 
Hodges, a crime analyst within the Criminal Investigative Division and the Real-Time Crime Center at CPD, was instrumental in analyzing vast amounts of information obtained during the case and helped identify potential suspects, related locations, and suspected phone numbers and mapping movement. 
"It's often easy to forget those individuals who are working hard behind the scenes with our frontline officers," Hodges said. "Receiving this award is a huge recognition of the work other crime analysts and I contribute towards apprehensions of criminals daily. I'm forever grateful that my education at FAU has led me to where I am today."
"After completing directed independent study credits, presenting at an academic conference, holding a research assistantship, and co-authoring an original research study, Hannah was poised to do great things upon completing her degrees," said Seth Fallik, Ph.D., associate professor in the School of Criminology & Criminal Justice. "This achievement is the first of many that will come her way."
Hodges received her Bachelor of Arts in Criminal Justice in 2016 and Master of Science in Criminology & Criminal Justice in 2018 from Florida Atlantic University.