REVOLUTIONIZING THE WORLD'S INEFFICIENCIES IN FISH FARMING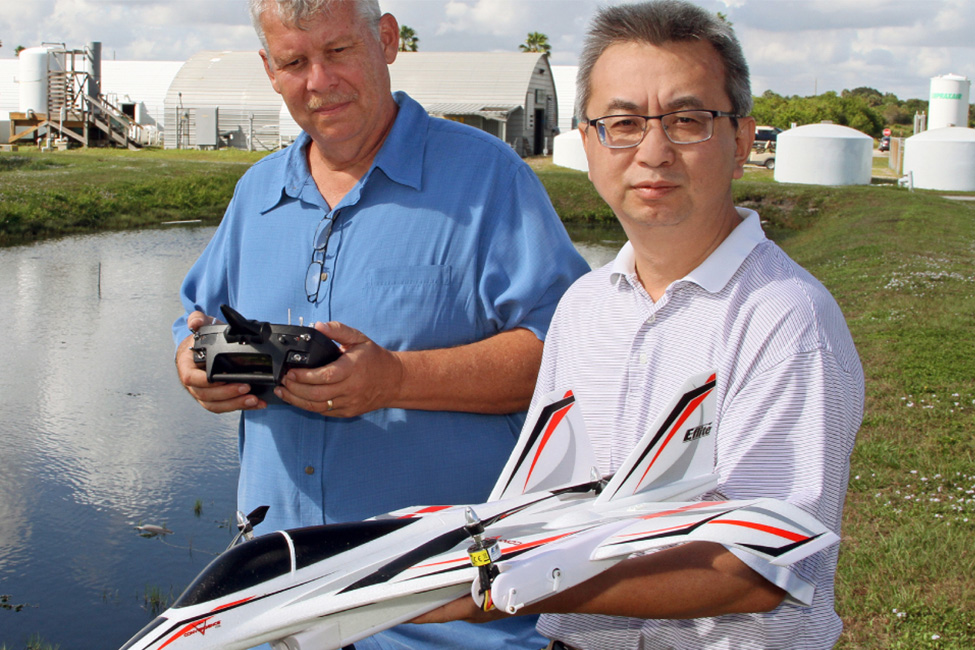 Lynda F. Rysavy | 3/24/2020

Aquaculture and especially fish farming, play a key role in securing food security in the United States and around the world. However, for fish farming to be sustainable and economically viable, drastic improvements to current labor-intensive and resource-inefficient operations are required.
Bing Ouyang, Ph.D., an associate research professor at FAU's Harbor Branch Oceanographic Institute and co-investigators, Paul Wills, Ph.D., of FAU Harbor Branch, Jason Hallstrom, Ph.D., of the Institute for Sensing and Embedded Network Systems Engineering and Tsung- Chow Su, Eng. Sc.D., of the Department of Ocean and Mechanical Engineering, are deploying a solution.
 With a $1.2 million, four-year integrative project grant from the United States Department of Agriculture's (USDA) National Institute of Food and Agriculture (NIFA) in collaboration with the National Science Foundation , the group designed, developed and deployed the initial prototype of a Hybrid Aerial Underwater Robotic System (HAUCS), a transformative collaborative robotic system at the Logan Hollow Fish Farm in Illinois.

"Our solution can be summarized as the "Internet of Aquaculture." The Autonomous Unmanned Platform (AUP), is integrated with underwater sensors to collect water quality data from various locations in the fish farm and sending the results back to a land-based site," Ouyang said. "The data collected is fed into a machine learning model to predict the status of the pond and provide farm managers with key information regarding water quality to plan during their daily operations."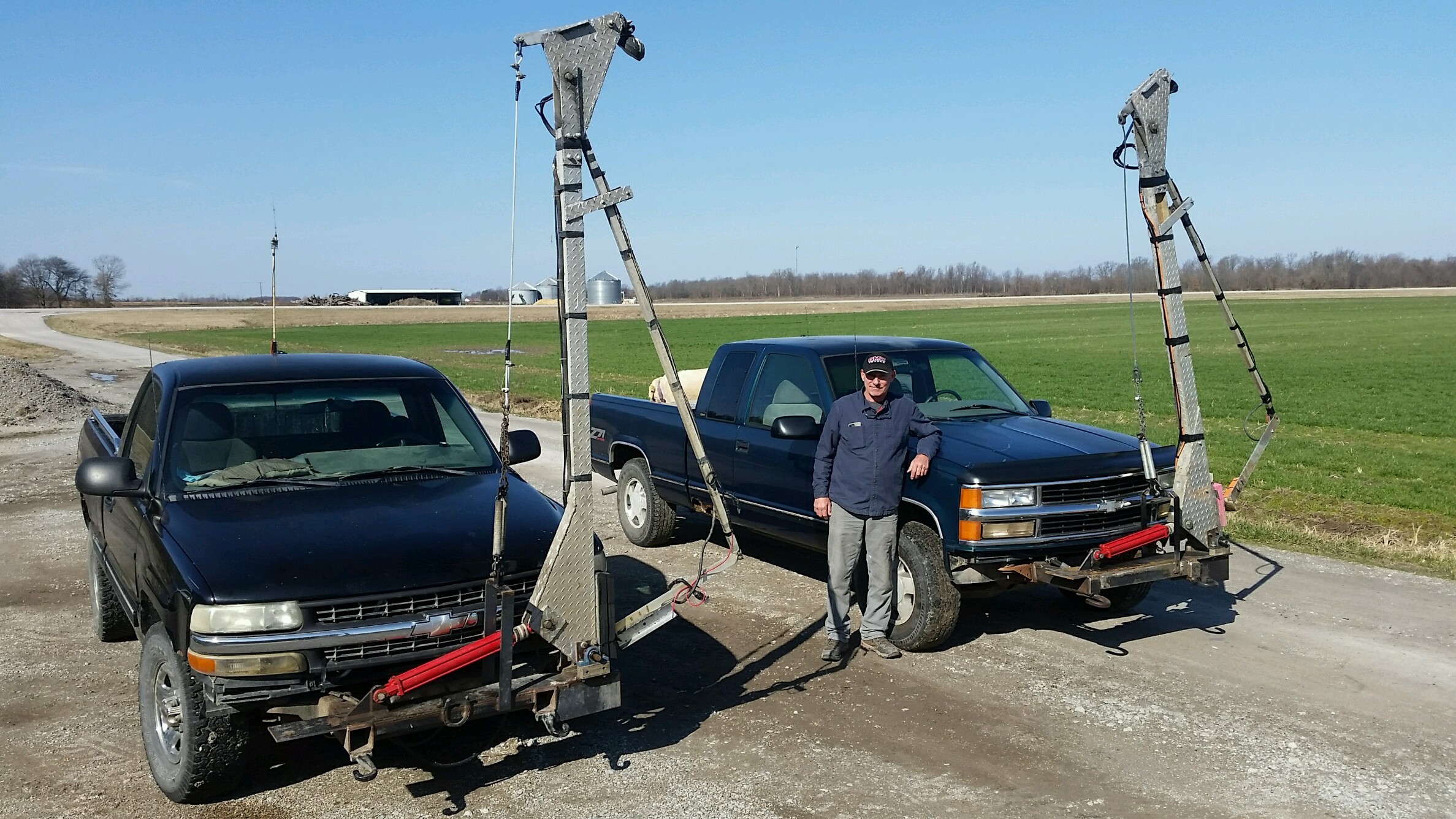 HAUCS eliminates the need to perform these tasks manually. The Logan Hollow Fish Farm where the initial prototype was deployed was so excited they requested a second sensor unit to be installed just last month, after experiencing the success of the first platform.
"Winning the acceptance from the fish farms is the most rewarding aspect of our project," Ouyang said.
HAUCS is a versatile system. In addition to fish farm water quality monitoring, the HAUCS framework can easily be extended and adapted for other environmental monitoring applications such as coastal zone surveillance.
The group is now in the process of establishing a HAUCS aquaculture test site at FAU's Harbor Branch and at Logan Hollow Fish Farm, developing land-based infrastructures and investigating different sensing schemes to optimize data collection and prediction accuracy of the ponds.
The Office of Technology Development (OTD) recently filed a utility patent application for a hybrid aerial/underwater robotic system for maintenance of aquaculture fish farms. This novel system can conduct automated water-quality testing with advanced accuracy and less environmental burden.