Abbreviations & Definitions
Abbreviations
IRB: Institutional Review Board
IT: Information Technology
OHRP: Office for Human Research Protection (Federal Agency)
OIT: Office of Information Technology
PI: Prinicipal Investigator
SOPs: Standard Operational Procedures
Definitions
Click on   to see definition.
Data that never had a code or other identifier assigned to it. There are no means to trace the data back to an individual. FAU and some international standards consider IP addresses to be identifiable even though the address is linked to the computer and not specifically to the individual.
1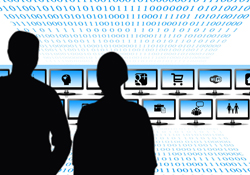 Data was collected with Identifying information, but was replaced with a code enabling linkage of the identifying information to the private information or specimens of a participant. The researcher could readily ascertain the identity of the individual.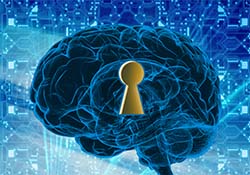 Information disclosed with the expectation that it will not be divulged without permission to others in ways inconsistent with the understanding of the original disclosure.
Data Monitoring and Safety Plan 
It is the policy of the NIH that each Institute and Center (IC) should have a system for the appropriate oversight and monitoring of the conduct of clinical trials to ensure the safety of participants and the validity and integrity of the data for all NIH-supported or conducted clinical trials.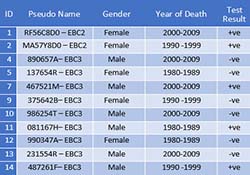 Investigator cannot readily ascertain the identity of the individual, but the data was collected with identifiers.
Individually Identifiable 2  
OHRP generally considers private information or specimens to be individually identifiable as defined in 45 CFR 46.102 (f) when they can be linked to specific individuals by the investigator(s) either directly or indirectly through coding systems.
Protected Health Information (PHI) 3  
Individually identifiable health information collected from an individual that is:
Transmitted by electronic media;
Maintained in electronic media; or
Transmitted or maintained in any other form or medium by a Covered Component.
PHI encompasses information that identifies an individual or might reasonably be used to identify an individual and relates to: the individual's past, present or future physical or mental health or condition of an individual; the provision of health care to the individual; or the past, present or future payment of heath care to an individual.
PHI excludes individually identifiable health information in:
Educational records covered by the Family Educational Rights and Privacy Act (FERPA);
Records described in 20 U.S.C. §1232g(a)(4)(B)(iv);
Employment records held by a covered entity in its role as employer; and
Regarding a person who has been deceased for more than 50 years.
Personal Identification Information (PII) 4  
As defined by Florida Statute 817.568(1)(f), under which fraudulent use is prohibited, PII means any name or number that may be used, alone or in conjunction with other information, to identify a specific individual.
PII includes:
Name, postal or electronic mailing address, telephone number, Social Security number, date of birth, mother's maiden name, official state-issued or US-issued driver's license or identification number, alien registration number, government passport number, employer or taxpayer identification number, Medicaid or food stamp account number, bank account number, credit or debit card number, or personal identification number or code assigned to the holder of a debit card by the issuer to permit authorized electronic use of such card;
Unique biometric data, such as fingerprint, voice print, retina or iris image, or other unique physical representation;
Unique electronic identification number, address, or routing code;
Medical records;
Telecommunication identifying information or access device;
Other number or information that can be used to access a person's financial resources.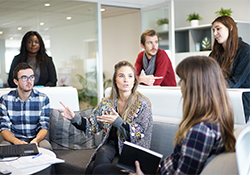 Information about a behavior that occurs in a context in which an individual can reasonably expect that no observation or recording is taking place, and information that has been provided for specific purposes by an individual and that the individual can reasonably expect will not be made public (for example, a medical record).
Private information must be individually identifiable (i.e., the identity of the subject is or may readily be ascertained by the investigator or associated with the information) in order for the obtained information to constitute research involving human subjects, 45 CFR 46.102(f).
2
Data is considered sensitive when disclosure of identifying information could have adverse consequences for subjects or damage their financial standing, employability, insurability or reputation.