National Science Foundation Funds Florida Atlantic and Palm Beach State College Partnership for Geoscience Programs and Career Pathways
Wednesday, Nov 06, 2019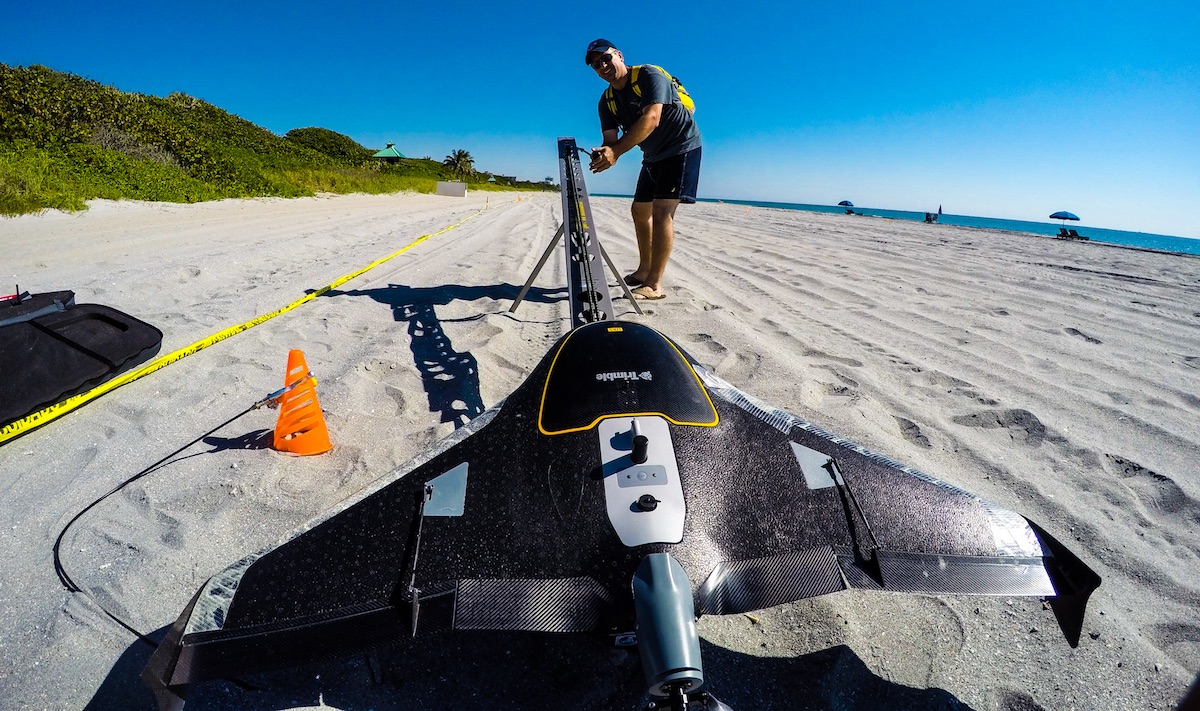 ---
To address the shortage of geoscience students in the workforce, Florida Atlantic University (FAU) and  Palm Beach State College  (PBSC) were awarded $314,841 through the National Science Foundation (NSF) Geopaths Improving Undergraduate STEM Education Project. This award facilitates the development of a model to increase recruitment and retention of students from PBSC, a two year college, into geosciences programs at FAU. One of the main focuses of the partnership is the recruitment of women and underrepresented minorities (URMs) into the geosciences field.
The Principal Investigator (PI) teams from FAU and PBSC hope to achieve this goal through a number of activities, such as embedding workforce readiness components in freshman courses, field research experiences, and more into the science curriculum at FAU and PBSC. This initiative aligns with NSF INCLUDES Big Idea that "aspires to transform education and career pathways to help broaden participation in science and engineering."
With the implementation of geoscience-specific 2+2 transfer flight plans, a cross-institutional collaborative advising framework, as well as embedding geoscience career readiness components in the courses at PBSC and FAU, the institutions hope to develop a strong pipeline of students who graduate and pursue careers in this exciting field.
Students can earn a  Bachelor of Arts or Bachelor of Science in Geosciences  (with a Geography or Geology focus) at FAU. These programs provide research and education opportunities in three distinct areas: earth system sciences, human-environmental interactions, and geospatial information sciences.
The Principal Investigator on this award and Chair of the Geosciences Department at FAU, Zhixiao Xie, Ph.D., remarks, "Geosciences is a discovery major. We want the public to know the research and initiatives we are developing for our students, and the fun careers students can pursue if they choose this major. Graduates who major in geosciences secure higher paying jobs than graduates in other majors in our college. Our students go on to become Environmental or Geological Scientists, Natural Resources Managers, Climate Change Analysts, Emergency Management Specialists, Geospatial Information Technologist, Geointellingence Specialists, Sustainability Managers, and more." Zhixiao Xie, Ph.D., goes on to say, "Those who pursue geosciences experience adventurous careers that can take them all over the world. And students will be prepared to take on the environmental issues South Florida faces."
In addition, students will be immersed in a range of authentic research early in the degree program to provide a rich experience in geoscience using high tech and field methods. Students will also work alongside peer mentors to provide a supportive learning environment.
Senior Associate Dean of Undergraduate Studies in the Charles E. Schmidt College of Science, Evonne Rezler, Ph.D., states,
"Through this close partnership with PBSC, students can take full advantage of what FAU has to offer. Students can take part in our advanced undergraduate research and summer camp opportunities, such as the new summer field experience in Kissimmee at River Woods (which we are developing and implementing as part of this project). Students are also invited to collaborate alongside faculty and scientists. Additionally, we will develop specialized flight plans for students in this program so they graduate faster, and ensure they graduate on time."
---
Florida Atlantic University

Zhixiao Xie, Ph.D.
Principal Investigator
Chair & Professor, Department of Geosciences 


                                       


Evonne Rezler, Ph.D.
Co-Principal Investigator
Senior Associate Dean for Undergraduate Studies


                                                    


Russell Ivy, Ph.D.
Co-Principal Investigator
Senior Associate Provost for Academic Affairs                                                  

Tiffany Roberts Briggs, Ph.D.
Co-Principal Investigator
Assistant Professor, Department of Geosciences

 

Xavier Comas, Ph.D.
Co-Principal Investigator
Professor, Department of Geosciences

 

James Gammack-Clark, Ph.D.
Senior Personnel
Senior Instructor, Department of Geosciences

Nancy Romance
Senior Personnel
FAU Science Education
 

Debra Szabo
Articulation Agreement Specialist 
 

Wendy Gueldner
Student Advisor FAU
Palm Beach State College 

Becky Mercer, Ph.D.
Principal Investigator
Associate Dean
Palm Beach State College 

                     


Dana Hamadeh, Ph.D.
Co-Principal Investigator
Associate Dean of Academic Affairs
Palm Beach State College

                            


Marie Grasso, Ph.D.
Co-Principal Investigator
Professor of Physics                                                  

Felicia Survis
Student Advisor PBSC
Adjunct Professor, Physical Science
 

Maureen Capp
Project Coordinator
Palm Beach State College