Healthcare Diagnostics and IT
Healthcare Diagnostics and IT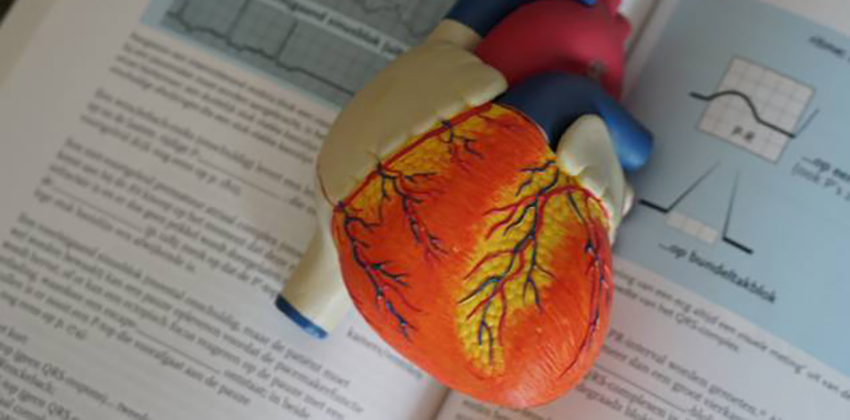 ---
Benhaz Ghoraani, Ph.D., has combined an algorithm with wearable motion sensors to monitor Parkinson's Disease patients' response to medication. With this information, it is possible to better adjust treatment to account for the progression of the disease. Ghoraani is an assistant professor in the College of Engineering and Computer Science, and a fellow of I-SENSE and the Brain Institute.

In addition, Ghoraani and other researchers, developed the first algorithm that can locate patient-specific ablation targets within the atria that does not require specialized catheters or 3D electro-anatomic maps of the heart. The new algorithm – the iterative catheter navigation (ICAN) – is fundamentally different from existing approaches.

Ghoranni was funded $259,426 from the National Institutes of Health for her work on the Catheter Guidance Algorithm for Identification of Atrial Fibrillation Ablation Targets.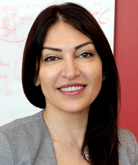 ---
Taghi Khoshgoftaar, Ph.D., is applying AI capable of learning to a number of medicine-related problems. His projects include testing a new tool to assess cognitive impairment associated with Alzheimer's disease, and identifying Medicare fraud. He uses the National Provider Identifier (NPI) to match fraud labels the Medicare Part B data. This detection method is branching out to other types of fraud such as insurance, banking and finance. Khoshgoftaar is the Motorola Professor in the College of Engineering and Computer Science. He was awarded $73,266.70 for the Center for Advanced Analytics (Phase one).
---
Stella Batalama, Ph.D., and researchers from FAU's College of Engineering and Computer Science, Schmidt College of Medicine and FAU's Harbor Branch Oceanographic Institute, received a grant from the National Science Foundation to establish the first NSF-funded Major Research Instrumentation Artificial Intelligence and Deep Learning (AIDL) Training and Research Laboratory in Florida. Hosted at the university, FAU's AIDL laboratory will significantly advance FAU's role in artificial intelligence and deep learning-based intelligent information analysis. Batalama is the dean of FAU's College of Engineering and Computer Science.

Batalama received a $500,000 grant from the National Science Foundation for the Cognitive Networking of the Oceans: Localization and Tracking Fundamentals project.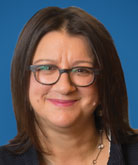 ---
Michael Bergern, Ph.D., lead author published in the American College of Sports Medicine's journal, Medicine & Science in Sports & Exercise, uses his research to aide clinicians in developing individualized treatment for injured athletes. Bergern is the senior vice president of development and applications at SIOVTEC Analytics.
---
Sara Landset, co-author, examined data from the National Athletics Treatment, Injury and Outcomes Network (NATION) on 2,004 concussion incidents in 22 sports and found more than half of the concussions happened in American football. This research is part of a bigger effort to develop machine learning models to help diagnose, track and treat many brain issues. Landset is a doctoral student at FAU.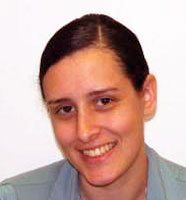 ---
Active Projects:
Healthcare Diagnostics and IT Projects
Machine Olfaction (Emily Stark)
Melanoma detection from non-invasive gas sampling (in partnership with University of Warwick)
Deep-learning based classification for small datasets of high resolution data
Deep-learning investigation of VOC patterns as biomarkers of respiratory infections (in partnership with IMSPEX Corporation)
Autonomous broiler house monitoring for commercial growers (in partnership with Auburn University and Kansas State University)
Computational Biology (Paul Morris, Danny DaSilva, Rachael St. Clair)
Convolutional neural networks for predicting molecular binding affinity to HIV-1 proteins
Suppressing and modeling autoimmune disorders via primary protein sequences
A deep learning approach to virtual high throughput screening (vHTS) for drug discovery
Predicting neuronal orphan receptor ligand binding
Automatic tracking and analysis of C. elegans during high throughput seizure assays
Human Pose Analysis
Detecting drug impairment with deep learning (collaboration with Banyan Detox Facility)
AI-based feedback for prevention of body-focused repetitive behaviors
Predicting therapy interaction success (in collaboration with Paul Peluso)
Using gait estimation for early detection of dementia
Good posture application: feedback for postural improvement
Prevention of Body-focused Repetitive Behaviors
Stefani Moccia, Elan Barenholtz, and William Hahn. AI-based Feedback for Prevention of Body-focused Repetitive Behaviors 2019 Second Place Behavioral, Educational & Social Science FAU Wave Undergraduate Research Award
deep learning and their applied utility toward chemical informatics
Evan Clark, Rachel St Clair, Mike Teti, Elan Barenholtz and William Hahn. Advances in deep learning and their applied utility toward chemical informatics and drug discovery. ACS Conference 2019 Accepted with Talk.
Virtual high-throughput screening
Paul Morris, Rachel St Clair, Mike Teti, Elan Barenholtz and William Hahn. Virtual high-throughput screening; A combined deep-learning approach. ACS Conference 2019 Accepted with Talk.
Predicting Molecular Binding Affinity to HIV-1 Proteins
Morris, Paul & DaSilva, Yahchayil & Clark, Evan & Hahn, William & Barenholtz, Elan. (2018). Convolutional Neural Networks for Predicting Molecular Binding Affinity to HIV-1 Proteins. Proceedings of the 2018 ACM International Conference on Bioinformatics, Computational Biology, and Health Informatics. ACM, 2018.
Transcriptome Sequence Analysis of Primary Tumors
Wilson, Kelsey & Augustin, Regynald & Morris, Paul & Clark, Evan & Hahn, William & Barenholtz, Elan. (2018). Deep Learning Guided Transcriptome Sequence Analysis of Primary Tumors for Differentiation and Diagnosis of Multiple Cancers. GPU Technology Conference, DOI:10.13140/RG.2.2.26273.71521
Prediction for Synthetic Biology and Genetic Engineering
Teti, Michael, Rachel St Clair, Abrian Miller and William Edward Hahn. Deep Learning Sequence Prediction for Synthetic Biology and Genetic Engineering. iGem 2017 Accepted with Talk.
Emotion Recognition from Photographs
Geela Ramos, Fabio Ibanez, and William Hahn. Deep Learning Emotion Recognition from Photographs. 2018 1st Place Broward County Regional Science and Engineering Fair and 2nd Place Florida State County Science Fair
Mood Disorder Classification Using Eye Movements
Developing a Model for Mood Disorder Classification Using Eye Movements. Michael Kleiman, Evita Conway, Elan Barenholtz and William Hahn. 2018 FAU Wave Competition. (First Place)
Machine Olfaction
Machine Olfaction Using Deep Learning Artificial Neural Networks, Stephen Hoover, Biomedical engineering oral presentation presented the National Council on Undergraduate Research, April 2