Connected Autonomy & Robotics
Connected Autonomy and Robotics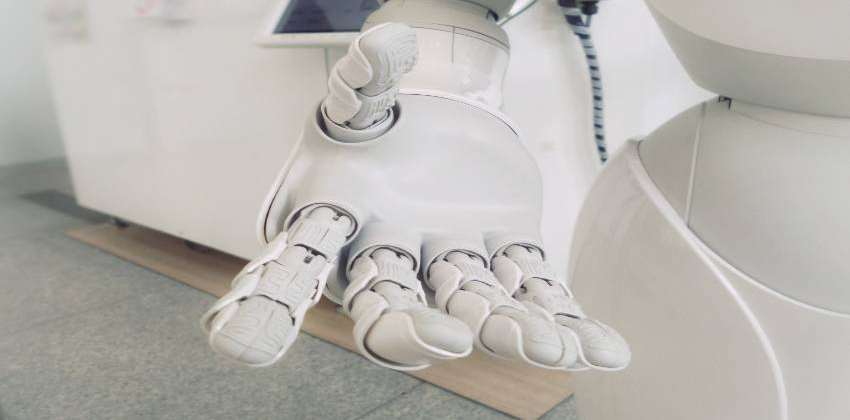 ---
Oscar Curet, Ph.D., and other researchers reinforced learning for navigation and coordination of bioinspired underwater vehicles in close formation - "A School of Robotic Fish." The aim is to investigate optimal control mechanisms for robots that use fin-based propulsion. The goal is to implement an autonomous controller that would allow the robotic swimmer to perform high-level tasks such as station-keeping, trajectory-following or performing collaborative tasks in groups, especially in the presence of external disturbances. The novel aspect of the ongoing work is the ability of the robotic swimmer (and eventually, of swarms) to take decisions completely autonomously in order to attain a specified high-level goal. The range of potential applications include long-term environmental monitoring, deep water observation of aquatic animals, surveillance for coastal protection, and most-importantly, underwater search-and-rescue operations. The biggest benefit of using an autonomous controller is that individuals as well as swarms would be able to respond to unfamiliar situations and unexpected environmental disturbances. Autonomy is crucial since it may not be feasible for a human to monitor the robotic devices 24x7, or the time-delay in communication may be significant as is the case for underwater communication. Curet is an assistant professor in the department of Ocean and Mechanical Engineering in the College of Engineering and Computer Science.

Curet was awarded $500,000 from the National Science Foundation for the Bio-Inspired Underwater Vessels for Coastal Monitoring, Inspection and Station Keeping project.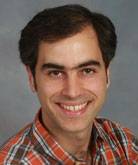 ---
Active Projects:
Connected Autonomy & Robotics Projects
Autonomous Navigation
Autonomous wheelchair, Autonomous navigation and voice control (Matt Trask)
Autonomous golf cart, add autonomous navigation and control (Matt Trask)
Autonomous ocean trash collection robot (with Department of Mechanical Engineering)
Evaluation of deep neural networks in an autonomous robot (Mike Teti)
Machine Olfaction
Autonomous broiler house monitoring for commercial growers (in partnership with Auburn University and Kansas State University)
Sparse Coding and Compressed Sensing
Learning attention through unsupervised sparse coding in an autonomous robot
Q-Learning
Utilizing OpenCV for Q-Learning State Space Reduction in Re-Purposed Off-The-Shelf FPV Rovers" Paul Morris, Marcus McGuire, Shawn Martin, Nicolas Tutuianu, Washington Garcia, William Hahn and Elan Barenholtz. FAU Undergraduate Research Symposium, 2017. (First Place)
Air Gapped Video Steam
Rodrigo Castellon, and William Hahn. End-to-end Vehicle Control from Air Gapped Video Steam. 2018 1st Place Broward County Regional Science and Engineering Fair, 3rd Place Florida State Science and Engineering Fair, and NASA Special Recognition Award
Deep Learning Architectures in an Autonomous-Vehicle
Teti, Michael, Elan Barenholtz and William Hahn. A Systematic Comparison of Deep Learning Architectures in an Autonomous-Vehicle. GTC 2018. Accepted with Talk.