GROUP FITNESS
With a variety of class options including Yoga, Zumba, Cycling, Kickboxing, Strength and more... FAU Group Fitness has the perfect class to meet your schedule and style! Our motivating and educated instructors will provide challenging exercises and intensity options to help all participants reach individual fitness goals.
What To Know
Registration closes 

1 minute before

the start of each class.
Upon registration via owlrec.fau.edu

 each Zoom meeting link and meeting ID number will be listed at the bottom of your confirmation email.

Classes indicated with an asterisk * on the schedule will incorporate equipment.
Registration closes 

15 minutes before

the start of each class.
Upon registration via owlrec.fau.edu all participants will be prompted to complete the COVID-19 Symptoms Waiver.
Classes are limited to 9 participants.
Participants are recommended to wear a face covering at all times.
Classes will take place on the Main Basketball Courts and the MAC Gym for adequate physical distancing.
Each participant will have a 10'x10' area of space to complete their workout.
Participants will be directed to enter through the side of the building. Follow signage upon arrival.
The instructor

will open the door 

5 minutes before

the start-time of each class.
The instructor

will close the door

at the start-time of each class.
Participants must arrive on-time! 
Participants must cancel their registration via owlrec.fau.edu no later than 15 minutes before the start of each class to avoid disciplinary action.

Failure to show for your registered class without prior cancellation will result in a warning.

2 "No Shows" will result in temporary suspension from Group Fitness Classes.

Reminders:

No food or beverages are allowed on the courts except water in closed plastic containers.

Water fountains and bottle filling stations are disabled, please bring your own water.

There is a single stall, gender-neutral locker room available; however, all showers are disabled.

Bags and personal items should be placed in one of our day-use lockers upon entry.
For more information on our updated policies/procedures, please see our approved:
CLASS SCHEDULE
---
Check out our Virtual Group Fitness Schedule below!
GROUP FITNESS CLASS REGISTRATION
---
Registration opens 24 HOURS before the start of each class!
*Note: If you attempt to register and see the following error message:
"There are no instances available at this time"
, that likely means you are trying to register too early. Come back and try again once registration is open, 24 hours before each class.
CLASS DESCRIPTIONS
---
Dance Fusion:

Bust a move in this fun-filled, upbeat, blended dance class! Whether you're just starting out or you're a seasoned dancer, Dance Fusion allows you to work on your moves for anything from Salsa to Hip-hip, incorporating a variety of genres of music while building stamina and endurance. Come for an exciting approach to cardio in this high energy class!
Zumba®:

Experience a Latin-based dance class that incorporates easy to learn movements for anyone and everyone! Using unique moves, high energy, and motivating music, participants can dance away their stress. Zumba is a "feel-happy" workout that is great for the body and the mind!
MixxedFit®:

a people-inspired dance fitness program that combines explosive dance movements with bodyweight toning that tone and sculpt your body. In MixxedFit®, we work out to all genres of music (hip hop, top 40, rock and everything in between). Our choreography is simple, repetitive and easy to follow, which means you can naturally increase your level of intensity during your workout. You can focus on getting lost in the music rather than having to follow complicated dance steps.
Group Fitness Instructors
---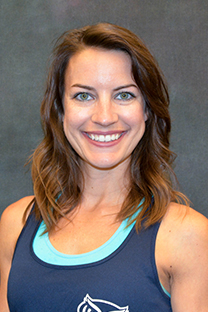 Melissa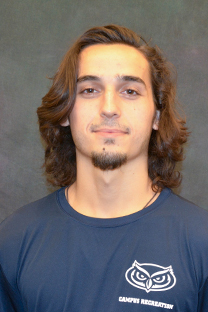 Finn
Ryan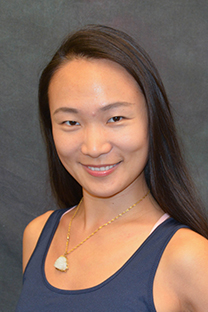 Kalindi
Rachel
Shawn
Christine
Camila
Milly
Jackie
Abril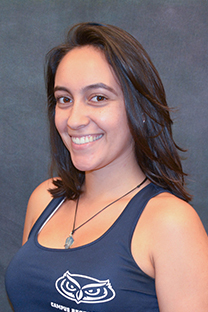 Diana
Aubree
Lindsey
Angell
Ana