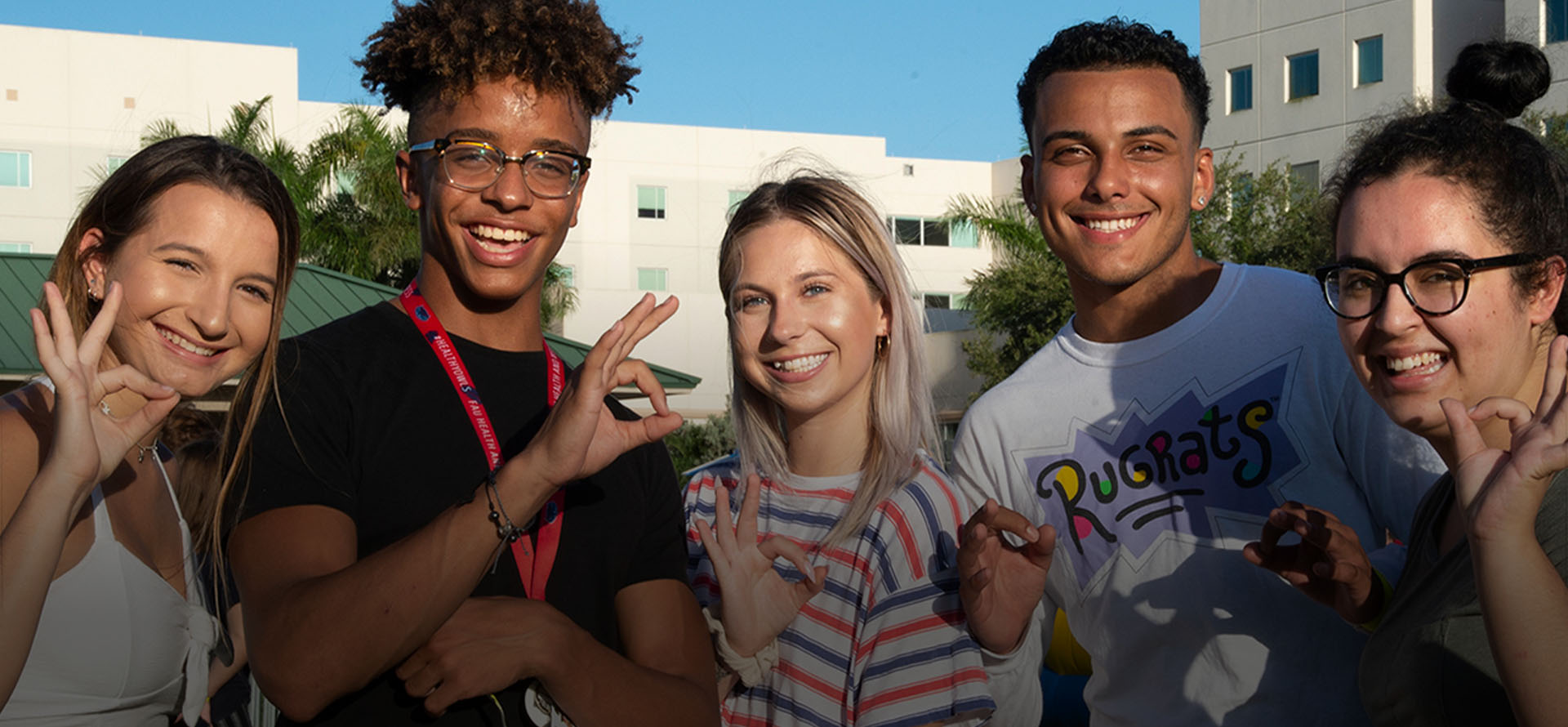 WELCOME TO THE MATH BOOT CAMP 
WHAT IS THE MATH BOOT CAMP?
The Math Boot Camp is a short and intensive In-Person, web-based math workshop to help students improve their math skills or place into a more advanced mathematics class (MAC1105 or higher).The boot camp provides group/individual instruction together with a MyOpenMath course.There is an Online boot camp for FAU students admitted to fully online programs which is also provided on a limited basis to FAU students when recommended by an FAU advisor in consultation with Dr. Drees.  
WHAT IS MyOpenMath?
"MyOpenMath is designed for mathematics courses, providing delivery of homework, assignments, quizzes, and tests with rich mathematical content.  Students can receive immediate feedback on algorithmically generated questions with numerical or algebraic expression answers."
MyOpenMath is a free educational platform which integrates seamlessly into Canvas.  When using MyOpenMath a student simply needs to click on an assessment in Canvas and work on the material provided.  The assessments cover the material that you would need to prepare to return to a course.
Students start the MBC by taking an assessment in MyOpenMath to determine their current skill level.  After the initial Assessment students then continue into the remediation modules with the assistance of MBC Assistants and Dr. Kevin Drees, Mathematics Sr. Instructor. Students retake the MyOpenMath assessment at the end of the camp to determine if they will return to their desired course.
MyOpenMath can be used to web-enhance an on-campus course, as part of a hybrid course, or to run a fully online course.
WHO NEEDS THE MATH BOOT CAMP?
The boot camp serves all undergraduate students who would like to:
Repeat a mathematics course for the 3rd attempt or 2nd attempt for students from the College of Engineering.

Place into a higher level mathematics course by achieving a better score on the MyOpenMath Assessment exam.
Improve their success in their next mathematics course or mathematics course currently underway.
Review and improve their ability in mathematics after a long absence (one year or more)
REQUIREMENTS
If you are required to take the MBC before registering for a mathematics course for a second or third attempt, you must fulfill 36 hours in the Math Emporium Lab on the Boca Raton Campus. Students are also required to reach a minimum percentage on the Final Assessment exam given at the end of each Boot Camp. Students are strongly encouraged to sign up for their course  directly following  the boot camp. Success rates are proven to be much better when doing so.
Participation in the 1st hour of the first day of every boot camp is mandatory.
COST
The cost for each boot camp is $200. If you are required to repeat the MBC Program (having taken the camp once before), there is a discounted fee of $150 if you do it within one year of the last full fee course attended. You can also repeat the course to elevate your tests scores and use the repeat discount. If you are a returning student and would like to receive the discount code, simply call our office for instructions, 561.297.1036 or email Wendy Kasten at wkasten@fau.edu or Kevin Drees at  kdrees@fau.edu.
Students who are not required to take the boot camp and place into a highter math course will receive a partial refund.
CANCELLATIONS
Please notify us by phone or email at least 48 hours before the course begins if you must cancel a course. You will receive a full refund for the canceled boot camp. If less than 48 hours notice is given, you will be charged a $15 processing fee for the cancellation. No cancellations will be accepted AFTER a course begins. If a course is cancelled by us for any reason, you will receive a full refund.
Non-degree-seeking students and non-FAU students may enroll in a boot camp on a space availability basis.
BOOT CAMP DATES
---
| Month | Dates/Year | Times |
| --- | --- | --- |
| August | August 9 - 18, 2023 | 10:00am - 5:00pm - Weekends |
|   |   | 3:00pm - 8:00pm - Weekdays |
|   |   |   |
| November | November 6 - 9 & 11 - 16, 2023 | 10am - 5:00pm - Weekends |
|   |   | 3:00pm - 8:00pm - Weekdays |
|   |   |   |
| January | January  2 - 5, 2024 | 1:00pm - 8:00pm |
|   | January 6 & 7, 2024 | 9:00am - 5:00pm |
|   | January 8 & 9, 2024 | 3:00pm - 8:00pm |
FAQs
The boot camps are done on the Boca Raton Campus, in the Math Emporium Lab (Bldg. 43 Room SE150).
Students must complete 36 hours during the times of the boot camp, they do not have to come to every session, but your hours must add up to at least 36.
Students will take the MyOpenMath Assessment on your first day of MBC, they do NOT have to take it in the FAU testing center prior to the boot camp.
Successful students attend a minimum of 3-4 hours in one sitting.
Leaving most hours until the very last day is NOT a good practice
Students must fill out a 3rd Attempt form with their college, on the form provided in the college office.
Hours do NOT carry over from one camp to the next.
We unfortunately do NOT provide financial aid.
" This program has completely changed the way I will do math forever. I learned exactly what it takes to be successful in math and now have the skills for life to be successful in my future math classes. "
" Rather than feeling as I ran a marathon, I felt I had completed a high-level workout regimen, the results self-evident. While I now have better math fundamentals, more so, I also now carry something that was lost throughout my several years in academia, enjoyment in the pursuit of learning, as well as the realization that ultimately my attitude has changed forever. "
" Math Boot Camp was overall a great experience. My math skills sharpened and my ALEKS score went up, everyone was a pleasure and really helped me to understand some complex concepts. "