Broward Student Research Symposium
This event will be held on Friday, November 18th, 2022, at the University/College Library on the Davie Campus. The symposium features research activities of graduate and undergraduate students from FAU and other institutions.
Participation in the Broward Student Research Symposium empowers student researchers to share their research projects and artistic works with faculty, peers, and the local community.
The event is hosted by the Broward Campus and partially supported by the University's office of Undergraduate Research and Inquiry (OURI).
12th Annual Broward Student Research Symposium
---
How to Apply
Interested students must submit an electronic application and abstract by Friday October 14th, 2022, no later than 5 pm. Thesis and dissertation work, individual and group ongoing or planned research and course projects are all appropriate. Options include, poster presentations, 8-minute performance art pieces, or 8-minute oral presentations.
Please complete the online application through Qualtrics. Read through all of these instructions before clicking on the link.
After clicking on the link, you will land on the application.
You must submit your application once all questions have been answered.
You will be notified by Tuesday, October 18th of your acceptance.
General Instructions
---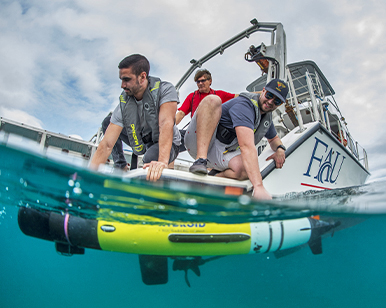 Audience Participation
Faculty, Staff and Students are invited to join us in celebrating the research and inquiry activities of our student scholars and attendees.
Anyone interested in joining the symposium as an audience member, please fill out the attendee registration form by Wednesday, November 16th, 2022.
Instructions for Poster Presentations
For poster templates, visit the Provost's poster template page. For any technical questions, please e-mail Shireen Lalla.