Caron CEO, Brad Sorte, Named 2021 Distinguished Alumni
Tuesday, Jun 01, 2021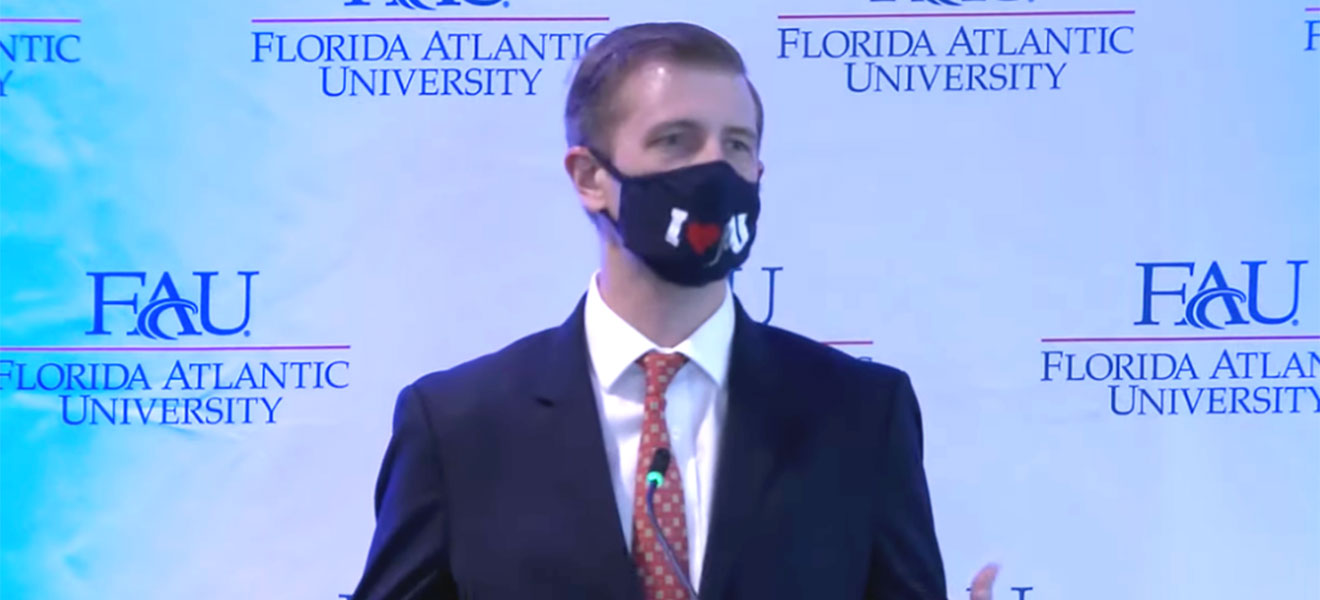 ---
Resilience.  That was the theme of the 2021 FAU Alumni Hall of Fame & Distinguished Alumni Awards Celebration. How fitting considering that this year's Distinguished Alumni for the College of Social Work & Criminal Justice is the very definition of resilience.  Brad Sorte graduated in 2011 with his Master of Social Work (MSW) degree from the Sandler School of Social Work - the first of his two master's degrees received from FAU.  Sorte has a lifelong passion to create solutions for recovery, which stems from his own personal experience with addiction. His holistic approach not only treats addiction, but the underlying issues that fuel it.
"I am a man in long-term recovery, and I came down to South Florida to get sober in 2006," Sorte said.  "After leaving treatment, I decided that working in an office job 9 to 5 was not for me. I wanted to get into helping people."
He considered pursuing a Ph.D. in clinical psychology, until a co-worker guided him toward the Sandler School Master of Social Work program, which would allow Sorte to be helping people in two years versus six.
"I looked into the MSW program and realized that this is exactly the degree that I wanted – a comprehensive approach to helping people, a generalist approach to really being able to bring good assistance to people who need it," Sorte said.  "I look back so fondly on all of the things that I was able to learn."
Since his days at FAU, Sorte has gone on to become a thoughtful, charismatic, and truly visionary leader.  He began his career at Caron Treatment Centers as a family therapist in 2011 and is now their CEO and President Elect. Sorte's expertise has been featured in numerous prestigious publications, including the New York Times, Huffington Post and The Miami Herald. Sorte and the Caron Team have mentored many of our student interns, several of whom have gone on to join the Caron leadership team, including quadruple alumnus, Dr. Phoenix Adams, who is a Vice President at Caron.
Sorte's success and far-reaching impact speak to the caliber of our graduates and model the vital interconnectivity between our schools and our community. We look forward to continuing our long-term partnership with the entire Caron Treatment Centers family, as we strive to meet the rising demand for highly-skilled clinical social workers who are driven to make a difference.