Institutional Effectiveness & Analysis Staff
---
The FAU Office of Institutional Effectiveness and Analysis is composed of the group of professionals with many years of experience in the field. The IEA offices are located in Behavioral Science BS-12 on the 3rd floor on the Boca Raton campus.
Phone: 561-297-2665   |   Fax: 561-297-2590   |   Email: iea@fau.edu
---
Dr. Ying Liu 
Assistant Provost 
Phone: 561-297-2719  
E-mail: yingliu@fau.edu 
Ying joined FAU-IEA in March, 2018. Prior to joining FAU, he was the Director of Institutional Research at University of Toledo. He has also worked at University of Pittsburgh, University of Toronto, and McMaster University. Dr. Liu earned his PhD in Psychology from Beijing Normal University and his Master degree in Statistics from University of Pittsburgh. Dr. Liu's research has been focusing on measuring student outcomes with advanced statistical models, as well as the cognitive processes involved in learning. 
---
Zhiyuan Ma (ZMa)
Associate Director
Phone: 561-297-4196
E-mail: zma@fau.edu
Zhiyuan (ZMa) joined FAU-IEA in July, 2014, as a programmer/systems Analyst, and quickly advanced to a Program Manager/Technical Lead, she served as the Interim Director for 8 months, before being promoted to Associate Director in April 2018. She is responsible for administering and managing databases, SAS Visual Analytics and other systems used for reporting and analysis by IEA and assists the Institutional Data Administrator to ensure the accuracy of over 50 file submissions to the state. Writes complex programming code and reviews SQL codes done by others. Zhiyuan received her master's degree in computer and information science from New Jersey Institute of Technology (NJIT).
---
Benjamin Silva
Assistant Director of Analytics
Phone: 561-297-2727
E-mail: silvab@fau.edu
Ben joined the IR department at Florida Atlantic University in 2015 as Coordinator of Statistical Research, and he has since served as Sr. Statistical Analyst before being promoted to Assistant Director of Analytics. His work includes dashboard management and predictive analytics on student enrollment, academic success, retention, and graduation. He holds a B.S. in Mathematics from Florida International University and his M.S. in Statistics from Florida State University.
---
John Cahill
Senior Statistical Analyst
Phone: 561-297-0244
E-mail: jcahill@fau.edu
John joined FAU-IEA in 2002, as a Senior Research Analyst. John came to FAU from Barry University where he worked in the Office of Institutional Research. Prior to his involvement in institutional research John worked as a research analyst in the Health Policy Resources Center's Survey Center of the American Dental Association. John serves as a manager of FAU's Qualtrics brand license, he designs and administers Qualtrics surveys in support of the Office of the Provost and various academic and administrative units, he is involved with the processing and reporting of the Student Perception of Teaching (SPOT) results, and he coordinates the institutional response to multiple US News surveys and other external surveys on an annual basis. He has led workshops on design & administration of web-based surveys at regional and national institutional research conferences. He received his bachelor's degree in the Social Sciences from Illinois State University and his master's degree in Sociology from Northern Illinois University.
---
Howard Hamilton, PhD
Programmer/Systems Analyst
Phone: 561-297-2718
E-mail: hhamilton@fau.edu
Howard joined FAU-IEA in June, 2016, as a programmer/systems analyst. He works with the Performance Funding Metrics. Prior to FAU, Howard has worked with private and public organizations in Jamaica and other Caribbean Islands leading IS/IT initiatives in Manufacturing, Healthcare, Transport, and Statistics. He taught IS and IT courses at the University College of the Caribbean (Kingston, Jamaica), Nova Southeastern University (Davie, Florida), and ECPI University (Newport News, Virginia). Howard has earned his BSc. in Computer Science and Mathematics (double major), an MSc. in Computer-based Management Information Systems, and Ph.D. in Information Systems. He is also Certified in CDPSE, CGEIT, CISA, CISM, & CRISC.
---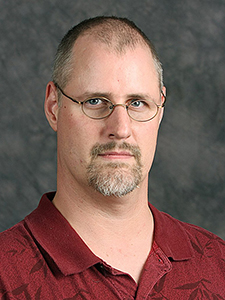 Jeremy Hoyt
Administrative Assistant
Phone: 561-297-2665
E-mail: jhoyt8@fau.edu
Jeremy joined FAU-IEA in August 2018. Prior to working at IEA, he worked at FAU's Harbor Branch Oceanographic Institute and the Harriet L. Wilkes Honors College. While at FAU Jeremy has earned a Bachelor of Public Management and a Master of Public Administration.
---
Shannon Tynan
Senior Business Intelligence Analyst
Phone: 561-297-3156
E-mail: stynan2015@fau.edu
Shannon joined the FAU-IEA team in June of 2019. Shannon earned a Master of Science in Information Technology, the Big Data Analytics Certificate, as well as a Bachelor of Business Administration in Management Information Systems with a concentration in Business Analytics at Florida Atlantic University. While completing her masters, Shannon worked as a Graduate Assistant at the Information Technology & Operations Management Office at FAU.
---
Richard Ekem
Coordinator, Statistical Research
Phone: 561-297-2327
E-mail: rekem@fau.edu
Richard joined FAU in May 2021 as Coordinator, Statistical Research. Overall, Richard has 8 years of experience working as a Data Modeler, Business Intelligence Analyst and Data Analyst. He began his career as a Data Analyst with StarLife Assurance back in Ghana after he graduated with a B.S in Statistics & Actuarial Science. He later got his M.S in Statistics from Sam Houston State University where he won the 2nd Place Award for Best Research Poster Presentation at the Conference of Texas Statisticians 2019. Additionally he worked as Adjunct Professor at Dallas College and Collin College in Texas where he taught Mathematics and Statistics courses.
---
Leila Nasri
Statistical Analyst
Phone: 561-297-4751
E-mail: lnasri2019@fau.edu
Leila joined FAU-IEA in August 2021 as a Research Analyst and accepted a full-time position in December 2021. Prior to FAU, Leila worked for the Center for Economic Development at Cleveland State University in Ohio as a research assistant. Leila received her master's degree in Business Administration with a Business Analytics concentration in 2018 from Virginia Tech University. She also has an M.S. in Social-Economical Systems Engineering from Kharazmi University and a B.S. in Statistics from Allameh Tabatabaei University.
---
Matthew Thompson
Programmer/Systems Analyst
Phone: 561-297-2665
E-mail: matthewthomp2021@fau.edu
Matthew joined the FAU-IEA team in October 2021. He earned a Bachelor of Business Administration from American Military University, and a Graduate Certificate in Big Data Analytics at FAU. He is currently pursuing his masters in Data Science and Engineering with a minor in Artificial Intelligence.
---