Microbiology Team
Project Lead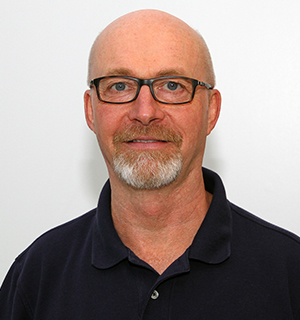 Peter McCarthy, Ph.D
Research Professor
772.242.2632
pmccart5@fau.edu
Staff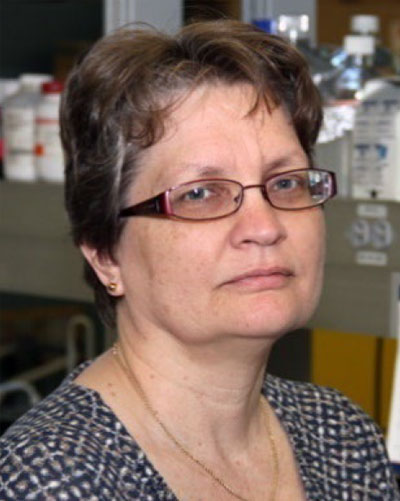 Dedra Harmody
Research Technician
772.242.2227
dharmody@fau.edu
Graduate Students
Miranda Burton
Graduate Student
MS Marine Science and Oceanography
mburton2020@fau.edu
Alumni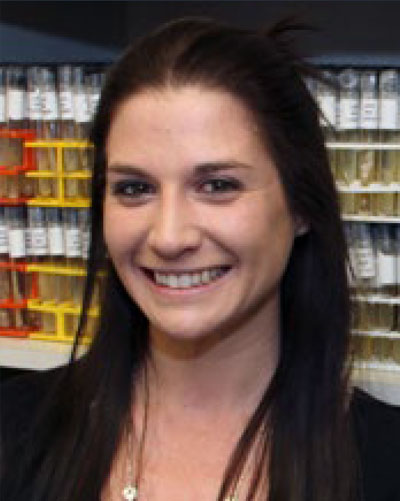 Gabrielle Barbarite
Graduate Student
gbarbari@fau.edu
Dr. Gabrielle Barbarite is a successful Pathways Student who completed her Bachelor of Science degree in Marine Biology at FAU in 2008 and entered the Integrative Biology Doctoral Program in 2010. She also completed a Masters Along the Way in 2015. As a Ph.D. student in the McCarthy lab, Dr. Barbarite's research focus was marine microbiology and ecosystem health. Her dissertation research on Vibrio vulnificus helped to educate an anxious South Florida community. Vibrio vulnificus is a bacterium that has caused three local deaths in the past four years after victims came into contact with Indian River Lagoon water. Dr. Barbarite's study was the first to systematically examine pathogenic vibrios in the Lagoon. Her work included an assessment of Vibrio infection risk to the local recreational community, specifically anglers. Information about the study, including frequently asked questions and safety tips, is available at here.
Graduate Student
cperrico@fau.edu
Carlie Perricone completed her Master of Science degree in Biology at FAU in 2017. As a Masters student in the McCarthy lab, her thesis research involved microbial source tracking as an assessment of fecal pollution in surface waters throughout the St. Lucie Estuary and Indian River Lagoon. She monitored the distribution and seasonal occurrence of fecal indicator bacteria using standard cultivation to enumerate enterococci. She performed quantitative PCR to detect a bacterial genetic marker (Bacteroides HF183) associated with the human gut in order to identify septic tanks as a polluting source. Her study helped contribute to a better understanding of how environmental factors and anthropogenic activities can influence recreational water quality.
Brandon McHenry
Graduate Student
bmchenr1@fau.edu
Brandon McHenry worked in the McCarthy lab as an MS Biology student. He was a graduate from Florida Atlantic University (Spring 2016) with a bachelor's degree in Biological Sciences. Brandon participated in Harbor Branch Oceanographic Institute's Semester by the Sea Program for undergraduates in Spring 2015. Here, he immersed himself in the science of marine biology and gained real world experience aboard the R.V. Bellows during a short research cruise in the Gulf of Mexico. During this same semester Brandon became a volunteer in the lab of Dr. Peter McCarthy under recent Ph.D. graduate, Gabby Barbarite, doing research on pathogenic Vibrio bacteria in the Indian River Lagoon with emphasis on human recreational health. The following year Brandon participated in a Directed Independent Study for the Fall 2015 semester of working on the presence of these estuarine bacteria in Mangrove Snapper meat with focus on foodborne illness and safety. The summer after his graduation from FAU, Brandon was accepted to participate in the 10-week Harbor Branch Oceanographic Institute Summer Internship. During this study Brandon assessed the effects of freshwater discharge and tidal influences on the presence and abundance of Vibrio spp. in the local IRL. Additionally, Brandon and his mentor, Gabby Barbarite, sampled 250 miles of Florida's east coast to investigate the claim that these pathogens could be found at the beach, which was thought to be outside of their ecological niche. Brandon plans to continue his research on Vibrio bacteria in relation to a stress induced state known as Viable But Not Culturable (VBNC). His Master's project involved examining the response of pathogenic Vibrio bacteria to changes in salinity, a parameter that these organisms are highly influenced by. The goal of this project is to understand the possible effects that anthropogenic runoff and discharge may have on both the distribution and abundance of these pathogens. Brandon received his MS degree in 2019.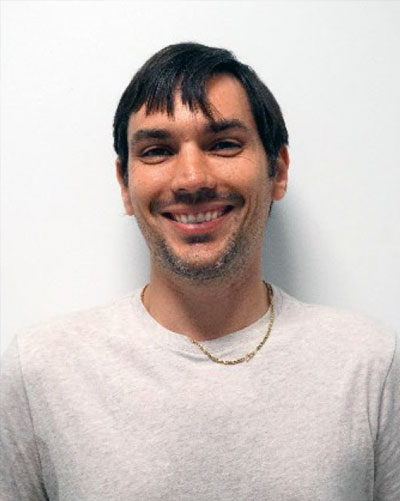 David Bradshaw
Graduate Student
dbradshaw2015@fau.edu
Dr. David J. Bradshaw II worked in the McCarthy lab on his PhD to determine the diversity of bacterial and archaeal communities in the Indian River Lagoon, FL, an economically and biologically important estuary. He showed how prokaryotic populations change in response to natural and human impacts including trace metals and fine grained, highly organic muck. The goal of this research was to determine whether community members or diversity metrics can act as community-based indicators of ecological health. His research included a two year lagoon-wide study to act as a baseline, a study focused on how dredging muck changes the microbial communities, an examination into how the microbial communities differ from heavy metal impacted marinas to nearby less impacted sites, and an opportunistic study of the effects of Hurricane Irma on microbial populations.
David graduated magna cum laude from the University of Illinois at Urbana Champaign with a Bachelor of Science in molecular and cellular biology in 2010. He spent a little over two years at Strich School of Medicine as part of the Naval Health Professions Scholarship Program and the Inactive Reserves but withdrew to pursue a research focused career. He worked as the Safety Director for Environmental Cleansing Corporation while applying to transfer between Corps in the Navy. After the Navy could not accommodate this transfer due to inexperience, he applied to graduate programs. David received his PhD from FAU in 2020.