Applied Genomics and Bioinformatics Team
Project Lead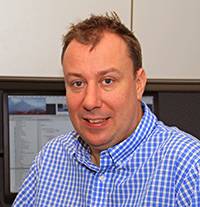 Nicholas J. Dickens, Ph.D.
Associate Research Professor
772-242-2274
dickensn@fau.edu
Nick's primary focus is genome biology, especially the application of machine learning and bioinformatics to understand the evolution and operation of DNA sequences. To date, he has applied these methods to metazoan genomes (human, chicken and mouse) and protozoan genomes (kinetoplastid and apicomplexan parasites). His background is in -omics and bioinformatics in human, mouse and model organisms applied to human disease. He has worked in type-2 diabetes and heart disease, molecular oncology (mostly hemato-oncology), and parasitology. Dealing with genomic and transcriptomic data from microarrays to high-throughput sequencing, some proteomics and metabolomics, and integration of clinical trial data. His overall research interest is the identification and understanding of functional units of DNA.
Bio:
Nick's training started with a Bachelor of Science in Biology at Imperial College London, UK. He wanted to work in forensics and spent a year of his B.Sc. working in a forensics and toxicology lab in London, but didn't like the environment. He returned to finish his B.Sc. and combined an interest in computing with his biology experience through a bioinformatics Honors project. He worked for Akzo Nobel in the Netherlands for a short time where he was persuaded to do a Ph.D. He then worked as a research assistant for a year at the MRC Functional Genetics Unit in Oxford, UK, and registered for a Ph.D. at the University of Oxford. Following his doctoral studies, he moved back to London, then Glasgow, and more recently, Florida to continue his research. As an Associate Research Professor at FAU Harbor Branch, he is expanding his work to understand the interaction of populations with respect to genome sequence through metagenomics in the context of marine ecosystems and ocean biology.
Staff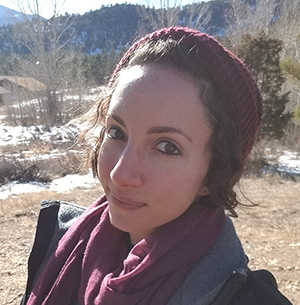 Carlie Perricone, M.S.
Lab Coordinator
772-242-2625
cperrico@fau.edu
Carlie's expertise incorporates marine ecosystem health and environmental molecular biology. Her current research focus is on the detection of waterborne pathogens, target-specific molecular identification, as well as the application of metabarcoding. She is also taking the lead on in-house DNA sequencing for both metagenomic and whole-genome sequencing projects.
Bio:
Carlie was a Semester by the Sea student and Link intern at Harbor Branch prior to earning her Bachelor of Science degree in Biology at FAU in 2013. She then worked briefly in ecotourism before entering FAU's Biology Masters Program in 2015 with Dr. Peter McCarthy. Her Masters thesis research emphasized on environmental microbiology and molecular biology. Specifically, she investigated the occurrence of enteric bacterial pollution in water and sediment throughout the southern Indian River Lagoon with a combination of standard cultivation and real-time PCR. Upon completion of her Master of Science degree in Biology in 2017, she secured a position as Molecular Biology Technician with Dr. Nick Dickens. Carlie was jointly responsible for establishing the Applied Genomics and Bioinformatics Lab, as well as developing workflow protocols for sample collection and molecular techniques. Her current role as Lab Coordinator involves managing the lab, designing and implementing molecular and -omics research projects, contributing computational support, training undergraduate and graduate students, and helping to expand the range of technologies used in experiments.
Graduate Students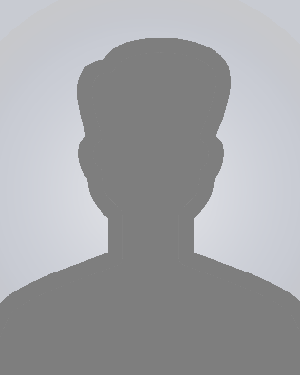 Laura Pescitelli

Graduate Student
lpescitelli@fau.edu
Laura is currently a student in FAU's Integrative Biology PhD program and her research project is in Applied Genomics in Aquaculture. She is working on the sequencing and assembly of the Florida Pompano, and species identification in Bonefish.

Bio:
Laura earned her Bachelor of Science degree in Biology from FGCU. With the idea of eventually attending medical school in mind, she continued her education at USF in their Medical Sciences Master's Program. During her time there, she had her first opportunity to work in a research lab. She was hired as a laboratory technician in an Entomology and Nematology lab at UF's Citrus Research and Education Center in Lake Alfred, FL. Her work initially focused on molecular biology but then branched into behavioral science all with a focus on citrus greening, Huanglongbing, and one of its main vectors the Asian citrus psyllid, Diaphorina citri. It was during this time that she discovered her love for research science, particularly molecular biology, and decided to change her career goal to become a research scientist. After her time at UF, Laura found a position at FAU Harbor Branch initially in Population Biology and Behavioral Ecology lab studying the genomics of top predator marine mammals. She moved to the Applied Genomics and Bioinformatics Lab in Fall 2017.
René Miller-Xavier
Graduate Student
rmillerxavie2017@fau.edu
René is currently pursuing a PhD in Integrative Biology at Florida Atlantic University. Her research project is in Functional Metagenomics of Secondary Metabolite Biosynthesis applied to both marine natural product and toxin production in harmful algal blooms in the Indian River Lagoon.
Bio:
René is a U.S. Navy veteran, U.W. Husky and Fulbright alumnus. After being a Nuclear Electrician onboard the USS Harry S. Truman, René earned her Bachelor of Science degree from the University of Washington in Molecular Biology with a minor in Marine Biology. During her undergraduate studies she worked at Fred Hutchinson Cancer Research Center researching gene expression. She studied in the Czech Republic on an IE3 Internship and Fulbright Fellowship where she investigated the production of oxygen radicals in cells and their effect on polarized cell growth. René returned to her hometown in Iowa to start a family and worked at a biotech startup plant as a Production Engineer manufacturing biorational products. René joined FAU in Fall 2017.