Cancer Cell Biology Group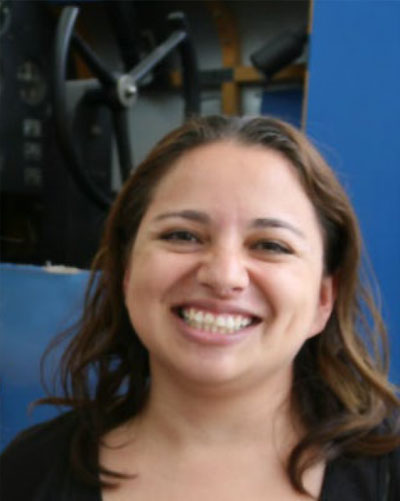 Principal Investigator
Esther Guzmán, Ph.D.
Research Professor
772-242-2452
eguzman9@fau.edu
Cancer is a collection of over a hundred diseases that have in common uncontrolled growth of cells containing damaged DNA.  According to the National Cancer Institute, 1 in every 2 men and 1 in every 3 women in the United States will develop some form of cancer in their lifetime. While this statistic is in part the result of us living longer, as the risk of developing cancer increases with age, it also highlights the urgent need for the discovery of new medicines that selectively target cancer cells.
The Cancer Cell Biology Program seeks to discover marine natural products that can treat cancer, especially aggressive cancers with high incidence and/or lethality. This effort has identified over 100 natural products with cancer-fighting properties. The marine natural products discodermolide, leiodermatolide, aphrocallistin, dictyostatin and neopeltolide block cells from dividing. Manzamine A reduces the ability to spread to other organs (metastasis) and resistance to programmed cell death (apoptosis) of pancreatic cancer cells. Manzamine A and scalarin inhibit autophagy, a process by which cancer cells get nutrients and that may help them escape chemotherapies. Microsclerodermin A and spongiatriol target an important mediator of inflammation which has a strong link with cancer initiation and progression. Furospinulosin 1 induces apoptosis in triple-negative breast cancer cells only when grown as small tumors or spheroids, suggesting that this compound acts in a different manner than traditionally cytotoxic compounds. Some of our compounds prevent mast cells — immune cells that in pancreatic cancer appear to facilitate the initiation and progression of the disease— from degranulating, and thus releasing the growth and blood-vessel-forming factors contained within them. Some prevent the release of factors that facilitate new blood vessel formation while others reduce the expression of immune checkpoint molecules that stop the tumors from being recognized by the immune system.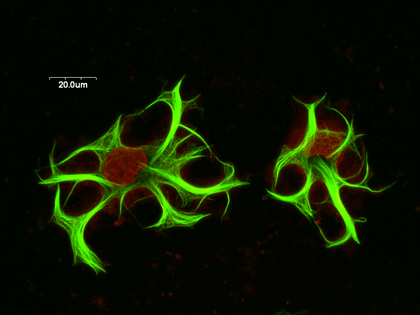 We are focused on finding treatments for aggressive cancers, including lung, colon, pancreatic, and triple-negative breast cancers, to name a few. To achieve this, we are looking beyond compounds that directly kill cancer cells to compounds that can change the signaling inside the cancer cell or the tumor microenvironment that facilitates tumor initiation and progression, as well as compounds that can enhance or restore the immune response against the tumor. 
Media
Our research was highlighted in an episode of the Miami PBS Series Changing Seas titled "Prescription: Oceans." Watch the episode
Recent Grants
HBOIF Discretionary Grant (Guzmán). Using Marine Natural Products to Stop Cancer Immune Escape.  7/1/2022-06/30/2023.  This proposal seeks to identify marine natural products that can reduce the expression of the immune checkpoint molecule B7-H4, and of the FOXP3 receptor, a marker for regulatory T cells that is aberrantly expressed by some cancers. Both molecules facilitate cancer escaping immune responses.
HBOIF Save Our Seas License Plate (Guzmán). Cutting the Fuel Lines of Ras-driven Cancers with Marine Natural Products. 7/1/2021-06/30/2023. Cancers driven by mutations in Ras can activate pathways such as macropinocytosis and autophagy to facilitate their growth. This proposal seeks to identify marine natural products that can block these pathways.
9BC01 (Guzmán). Discovery of Marine Natural Products Active Against Triple Negative Breast Cancers Using 3D-Spheroid Cultures; An in vivo Relevant Assay Platform. 5/10/2019-11/30/2022. This project seeks to screen a structurally diverse library of marine natural products to identify those that selectively target triple negative breast cancer cells grown as spheroids that better mimic tumors. Compounds identified through this screening are expected to be more clinically relevant.
NA19OAR0110302 (Wright). Exploring the Blue Economy Biotechnology Potential of Deep-Water Habitats. 7/1/2019-6/30/2022. The major goal of this project is to collect samples from deep water habitats to be studied through leveraging with other grant support to identify those with biotechnology potential.
HBOIF (Guzmán). The Florida Center for Coastal and Human Health--Objective 4: Cytotoxicity and Metabolomics core. 7/1/2018-12/31/2021. The Cytotoxicity and Metabolomics Core will focus on identifying toxins within water samples collected by the Research Projects on the Indian River Lagoon, an important Florida estuary.
HBOIF Save Our Seas License Plate Pilot Project (Guzmán). Differential Protein Expression on Triple Negative Breast Cancer Cells Treated with a Marine Natural Compound. 7/1/2018-6/30/2020. This project seeks to determine differential protein expression of cells grown in 2D and 3D treated with a marine natural product or its solvent control to validate the use of spheroids as a method to screen the HBOI library to obtain novel bioactivity.
7BC06 (Wright). Discovery of Marine Natural Products Antagonists of Survivin as Novel Cancer Therapeutics. 3/1/2017-8/28/2020. This project seeks to screen a structurally diverse library of marine natural products to identify inhibitors of survivin that can contribute to our understanding of this important protein and their utility in the treatment of cancer.