Current Scholars
Eleanor Su-Keene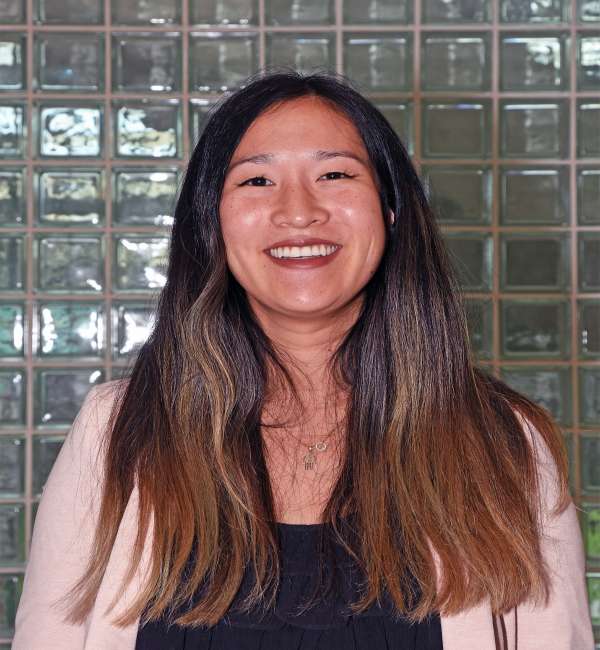 Eleanor Su-Keene is pursuing her Ph.D. in the Educational Leadership School Leaders program at Florida Atlantic University. Her research interests include social justice leadership as a praxis, addressing deficit thinking amongst school staff, and creating culturally appreciative education in American public schools. She has a Bachelor of Science in Biology and a minor in Biochemistry from the University of Nevada, Reno (UNR). She also has a Master of Science in Molecular Ecology from UNR with a focus in teaching and learning in secondary science. Her combination of research experience and educational foundations made her a unique fit as a teacher. Her five years of teaching in Title I middle schools and high schools across two states has given her profound experience and solidified her advocacy for equitable education. She has co-authored several peer-reviewed articles in both education and science. In addition to being the recipient of FAU College of Education's Harry Harmes Memorial Scholarship, she is also a Heather Heyer Foundation scholarship recipient to further social justice in memory of Heather and the Charlottesville protest in 2017.
---
Paul Massy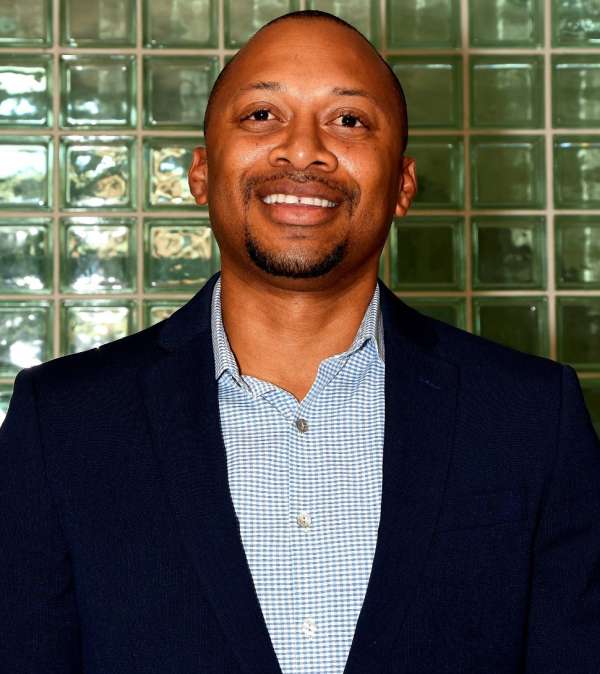 Paul Massy is currently pursuing a PhD in Curriculum and Instruction at Florida Atlantic University. His research interest is Arts in Education as an educational tool for Social Transformation. He earned a Bachelor of Arts in Music and Master's in Education degree from the University of the West Indies, St. Augustine, Trinidad and Tobago. Paul has twenty-three years as an arts educator and more importantly, seven of those years as a Curriculum Officer in the Visual and Performing Arts. He has presented his research at national and regional conferences in the Caribbean and contributed his expertise to a myriad of festivals and workshops. In addition, to be being a Holmes Scholar, he is also the recipient of a scholarship and 2019-2020 provost fellowship. Paul is presently a Graduate Research Assistant in the department of Curriculum Culture and Educational Inquiry and a member of the Florida Atlantic University College of Education Kappa Delta Phi Chapter.
---
Ghari Shirley
Ghari Shirley is a student in the Doctoral Program of Counselor Education and a Graduate Research Assistant on the FAU Clinical Rehabilitation Program's Rehabilitation Services Administration grant. Mr. Shirley develops educational programs revolving around self-employment services for individuals with disabilities, serious mental illness and for federal and state agencies that serve individuals with disabilities. Through this grant thus far, Mr. Shirley has two publications pending, a presentation seen by over 200 federal personnel, and an invitation to join a similar program with the Federal Bureau of Prisons working with inmates soon to be released. Mr. Shirley formally served as President of Chi Sigma Iota (CSI) Beta Rho Chi Chapter, FAU's counseling honor society. Mr. Shirley is a certified rehabilitation counselor (CRC) who has served as a research-focused clinical rehabilitation counselor and team facilitator. He has worked as a vocational rehabilitation counselor, managing a caseload of over 150 clients with mental and physical disabilities and providing essential job placement services, such as interviewing skills, resume building, and assessment of the local job market. Notably, in 2019, he was recognized as a Top Performing Rehabilitation Counselor in job placement with his employer (Greenacres Vocational Rehabilitation). He has recently been employed as a Vocational Expert, consulting on disability cases.
---
Marlynn Lopez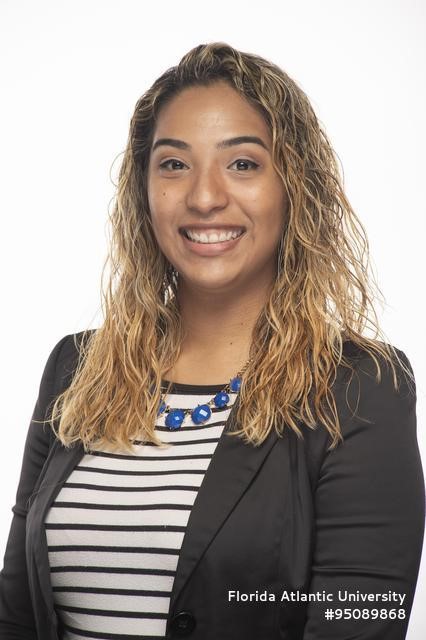 Marlynn Lopez is a third year Ph.D. student in the Higher Education Leadership program at Florida Atlantic University. She serves as the Associate Director for the Center for IDEAs (Inclusion, Diversity Education, and Advocacy), and oversees the Office of Hispanic/Latina/o/x Initiatives and international student programming. For the last five years, she's had the honor to sit on the University's Diversity Platform advancing its mission through programmatic efforts. Her research focus is around HSI leadership, student affairs practices, and servingness. She obtained her B.A in Psychology, Minor in Spanish Language and Culture, and Certificate in Executive Leadership Studies from Florida International University. She also has her Master's in Higher Education- Student Affairs from Florida State University.
---
Jennifer Amador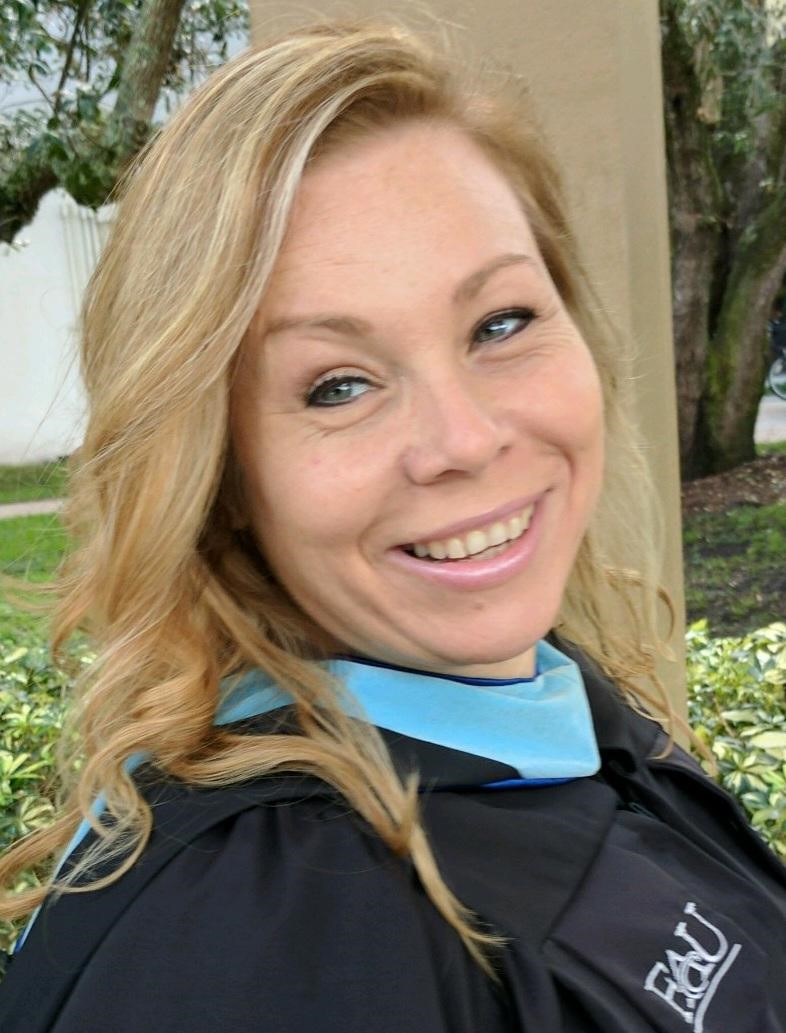 - Jennifer Amador is currently a doctoral candidate pursuing a PhD in Special Education at Florida Atlantic University. Her research interests include understanding the specific behaviors of young children that lead to exclusionary discipline and the overrepresentation of children of color in school discipline. Her dissertation research is focused on gaining a deeper understanding of how child behaviors, school policy, and cultural practices can potentially lead to the suspension and expulsion of young children from Latino Early Childhood programs. Jennifer has over 20 years of experience in the field of Early Childhood in roles ranging from Teacher, Director, and Adjunct Instructor. She earned a Bachelor of Applied Science in Supervision and Management at Broward College and a Master of Education in Curriculum and Instruction with a specialization in Early Childhood at Florida Atlantic University. She has presented at a select number of national and state conferences including the National Association of Education for Young Children, Division for Early Childhood, Council for Exceptional Children. In addition to being a HOLMES scholar, Jennifer was a recipient of the Toppel Family Early Childhood Doctoral Scholarship for the 2019-2020 and 2020-2021 academic school years.